Microwave Cooking Part 2 - Cooking Vegetables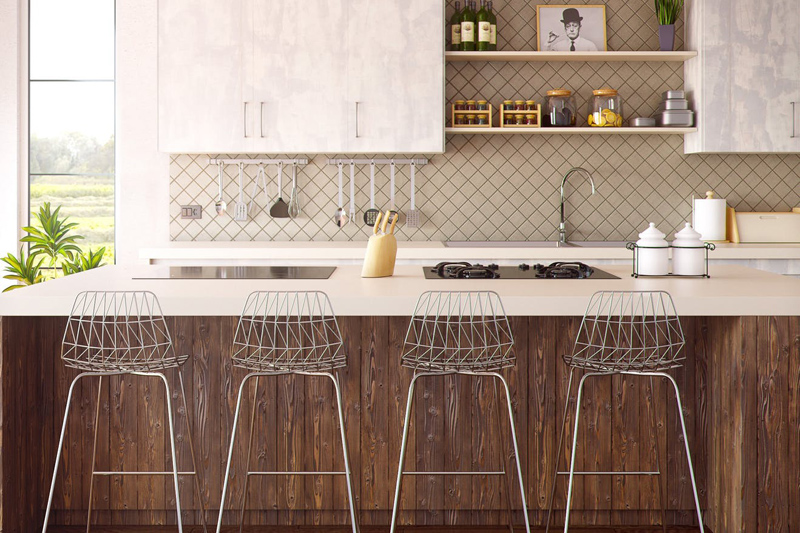 Microwave cooking preserves the color and texture of most vegetables better than conventional cooking. Because cooking vegetables in a microwave oven requires little or no water, more nutrients are retained. Microwave cooking also preserves and enhances natural flavors, which makes it less likely that you'll add extra salt.
To cook vegetables in a microwave oven....
When preparing fresh vegetables that must be cut in pieces, cut all the pieces about the same size.
When cooking vegetables such as peas, green beans, broccoli, etc, use about two to four tablespoons of water per pound. For heavier more solid vegetables such as carrots, use slightly more... about 1/3 cup per pound. Leafy vegetables like spinach can be cooked in less water, usually just the water remaining on the leaves from rinsing is enough.
Fresh, young vegetables have more moisture than mature vegetables. They'll need even less water and cook faster.
Most vegetables are best when cooked just until they are tender-crisp. Cooking time should be about 4 to 6 minutes for leafy vegetables, about 7 to 8 minutes per pound for asparagus, about 8 to 10 minutes per pound for broccoli, green beans and similar vegetables, 10 to 12 minutes a pound for sliced carrots, 15 minutes for beets and other dense vegetables.
Except for whole potatoes, vegetables should be covered while cooking in a microwave. When cooking vegetables in a glass casserole dish or other microwavable cookware that has a lid, use the lid. When microwaving in a bowl or baking dish without a lid, cover with a good quality microwave-safe plastic wrap. Poke one or two small holes in the wrap for steam to escape.
Check foods halfway through the cooking time. Stir, rearrange and/or turn over to ensure even cooking.
Pierce the skins of whole vegetables such as potatoes or squash to allow the steam to escape and prevent exploding.
Choose oval shaped baking potatoes. To cook one large baking potato at a time, pierce the skin a few times with a fork. Place a white paper towel in the microwave oven. Lay the potato in the center of the oven on cook on full power for about 4 minutes or until tender. Test with a fork. For more than one potato at a time, select potatoes that are uniform in size. Arrange the potatoes in a circle, at least one inch apart. Cook 6 average size potatoes for 18 to 20 minutes or until tender.
Cook 1 large sweet potato or yam on full power for 4 minutes. Cook 4 sweet potatoes or yams for 12 to 14 minutes.
It takes about an hour to cook fresh beets on the stove, but you can cook fresh red beets in about 15 minutes in the microwave. Select beets that are a uniform size. Remove the tops and wash the beets. Cook 1 pound of beets in a covered microwave safe dish with 1/2 cup water. Cook on high for 15 minutes or until tender. Drain, peel and slice the cooked beets.
It's not necessary to husk fresh corn before cooking. Pull back the husks only enough to remove any dry brown silk. Re-close the husks. Rinse, then place the ears in the microwave, on a paper towel, arranged like spokes on a wheel, with the narrow end of the ears to the center of the oven. Cook 4 ears of corn for 4 to 5 minutes on full power. Turn the ears over and cook for an additional 4 to 5 minutes. Remove corn from the microwave oven and carefully pull back and remove the husks and the silk. It will separate easily from the cooked corn.

If you'd rather cook the corn without the husks... Remove the husks and silk . Rinse, then wrap each ear in waxed paper. Cook 4 ears of corn for about 3 minutes on full power. Turn the ears over and cook for an additional 3 minutes.
If serving more than one vegetable with a meal, cook larger, more dense vegetables, like carrots first, since they'll hold the heat longer.
Do not put salt directly on vegetables before or during microwave cooking, since it can cause dark, tough, dry spots. Salt after cooking, before serving.



---
Microwave cooking essentials...


Nordic Ware 12-pc. Graniteware Microwave Cookware Set
NordicWare's 12-pc. Microwave Cookware Set includes two divided dinner plates, two 8-oz. ramekins, one 2-cup oval casserole dish and one 2-cup round casserole dish. It's safe to use in microwave conventional, gas or electric ovens up to 400°F, except for the lids which are for storage use only. Use these convenient and handy cookware pieces for cooking, reheating and storing meals. This easy-to-clean set goes from freezer to microwave to table.
Potato/Veggie Side Dishes, set of two
These versatile oven and microwave safe glass dishes are the perfect size to serve a single baked potato, ear of corn, an individual portion of vegetables.
---
You Should Also Read:
The Home Cooking Cookbook Corner
The Homecooking Recipe Index and Site Map
Microwave Cooking - Part Three


Related Articles
Editor's Picks Articles
Top Ten Articles
Previous Features
Site Map





Content copyright © 2022 by Sandy Moyer. All rights reserved.
This content was written by Sandy Moyer. If you wish to use this content in any manner, you need written permission. Contact Allyson Elizabeth D´Angelo for details.