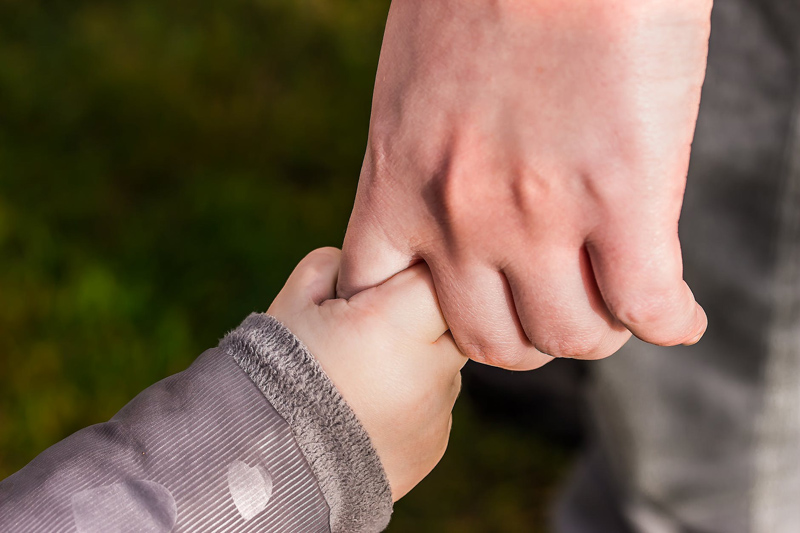 Some days, moms of children with special needs can be overwhelmed by problem behavior. The most difficult times can be when a child has endured a difficult time, a long evaluation or procedure, if they are worn out or just overstimulated. Children cannot be held to the same standards of self control and stamina as adults, and their age appropriate responses to stressful situations are not the same as garden variety misbehavior. Their 'meltdowns' can be heartbreaking, frustrating, and embarrassing all at the same time.

The compassion we feel may cause us to delay or do without disciplining a child who is facing health or developmental challenges more often than mothers of mainstream children. Sometimes we just don't want to add to the stress of a situation by holding a child to household rules that would only complicate a difficult time. Unfortunately, children with special needs can develop bad habits as readily as any of their peers.

If your child has a diagnosis, it is more likely that extremes in behavior will be attributed to the specific condition, the challenges that child faces, or just not feeling well. Eventually, milder problem behavior might also be excused for the same reasons.

Children with special needs do need to know what is expected of them and to trust that consequences will follow problem behavior just like any other child. It's a complicated balancing act to be fair and consistent, but we do the best we can with what we know and who we are at the time.

Moms of children with special needs can feel as guilty about having impossibly high expectations of their child's behavior in difficult situations as they feel guilty about the child's 'meltdowns'.

If you find yourself falling into a downward spiral due to the stresses of motherhood, a child's diagnosis, and problem behaviors that seem impossible to change, you are not alone. Any one of these three difficulties have caused the best of moms to slip over the edge.

Something more serious than being overwhelmed by a young child's misbehavior is becoming unable to cope with the crying or demands of babies. Mothers of newborns and older babies can suffer seriously from bouts of the "baby blues" as well as the extremes of postpartum depression and psychosis. This can happen to any woman and rarely gets better without professional help, often combined with medication. Any woman can easily overestimate the amount of suffering that qualifies her for help. No matter how old your child or children may be, you deserve support, encouragement, and counseling during difficult times. You are a good mother when you recognize that taking care of yourself is an important part of taking good care of your children.

So often, we expect ourselves to be perfect mothers every day, when what works better for everyone is being an adequate mom *almost* every day, and getting help when we need it. Children with special needs have the same behavior problems as mainstream children, and often respond to the same discipline strategies. There are also excellent resources and individuals dedicated to families of children with specific disabilities and problem behaviors. Leave no stone unturned when seeking help for your child.

The best gift we can give our children some days is to not be there for fifteen minutes or an hour while someone else steps in to give us a break or to get us through a crisis. This is as true when a crisis happens every day as when they happen twice a year. You will know when you need help; please don't ignore the inner voice or early signs. You deserve respite and support, and should have it before a crisis happens.

At younger ages, temporarily removing the child from the situation may be the most appropriate and effective response. We may need to first observe to see what the trigger in a situation sets a child off, and work from that point.

It is important for younger children to teach them and then encourage a less unacceptable substitute behavior. Sometimes behaviors become more extreme when new rules are introduced, but children need to test the limits so they know what is really expected. Having faith in the capability of our children is most important at these times.

One of the most commonly heard suggestions among professionals who study children with challenging behaviors is to 'catch them being good.' Giving them attention and praise when they are behaving like we would like them to act more often is amazingly rewarding to children.

Another suggestion is to use affirmations in our daily exchanges with our children. Saying things like, "It's nice being with you," "I'm glad we are together," "You are a wonderful son/daughter," or "I'm so happy that I am your mom" can cause unexpected positive changes in their behavior as well as our responses to their sporadic behavioral shortcomings.

It is never a good idea to label a child; a behavior may be unacceptable but it should not be used to define the child. Likewise, it is better to use 'people first' language when introducing a child's special needs.

Sometimes it's best to write two or three rules and post them on the refrigerator, to divert a power struggle between child and parent to a contract between the child and the refrigerator. This is a surprisingly good aid for learning to read and tell time.

As parents, it is our responsibility to guide and discipline our children, and create a safe, welcoming home for the whole family. Maintaining a positive relationship while supporting and encouraging children is as important to their development as any intervention, treatment or special program. This does not mean ignoring, excusing or accepting problem behavior without consequences.

Children with special needs deserve tough, resourceful parents who see their diagnosis as just a small part of who they are and can become. While we are becoming the parents they deserve, there are strategies we can use to seem more like those ideal parents.

Surprisingly, many of these strategies are available in books written for families of mainstream children. Visiting your local public library or bookstore or their websites will give you a good feeling for what is out there, and may also reassure you that some of the behaviors you find most disturbing are actually age appropriate and common. Our children have the right to assert themselves and to have independent spirits so they can develop their own talents and abilities and follow the interests they find most important.

Enrolling your child in mainstream parks department programs, scouts or other activities can give you a better understanding of the diversity and range of children's behaviors, and is a good way to find other parents to laugh and cry with as the children grow up together.

It is also helpful if you can find a parent support group in your area, or online, whose children share a diagnosis or range of diagnoses. Sometimes a change in behavior can signal a change in health or stage of a condition that would otherwise be missed.

There are excellent books written specifically for families raising children with diverse diagnoses that not only describe ways to encourage and stimulate development, accommodate special needs, and search out helpful medical interventions but also suggest behavior management strategies.

Sudden or big changes in children's behavior or attitude can also be a signal that something negative or dangerous is happening in their environment outside the home. A child might be suffering due to being bullied, becoming uncomfortable with transitions, or might have developed a personality conflict with an adult in charge.

When a child is diagnosed with any condition, the whole family is affected. It is important that brothers, sisters and cousins growing up with that child be considered equably for both attention and discipline.

Immediate and extended family members may not have access to the same information and support as parents, and fathers are often left out of the loop. Grandparents might be grieving for the parents as well as the grandchild when they are dealing with a diagnosis. There are national organizations that speak to the needs of all family members. Children with special needs are as adept as their brothers and sisters in sensing where adults are unsure about boundaries and house rules.

This puts extra stress on moms, who are often caught in the middle. Having a support system of other mothers to call upon when life in general seems overwhelming helps us get through the day, and can restore that all important sense of humor. Having a signal to use with friends during times of crisis can be helpful. Our children are not out to get us, they are usually just demonstrating age appropriate development.

There are behavior specialists who can help identify by observation what triggers the behavior that needs to change and suggest alternatives. Most strategies for changing or substituting children's problem behavior call for a change in the caregiver's behavior. It may be difficult to become more assertive and firm in dealing with a child with special needs, so don't hesitate to find and develop a support system for your own support and encouragement.


You Should Also Read:
Behavior as a Medical Symptom
Executive Functioning and Behavior Issues
Using Behavior as Communication


Related Articles
Editor's Picks Articles
Top Ten Articles
Previous Features
Site Map



Follow @DownSynAdvocacy
Tweet





Content copyright © 2022 by Pamela Wilson. All rights reserved.
This content was written by Pamela Wilson. If you wish to use this content in any manner, you need written permission. Contact Pamela Wilson for details.