Got a Big Problem? Give Hope a Try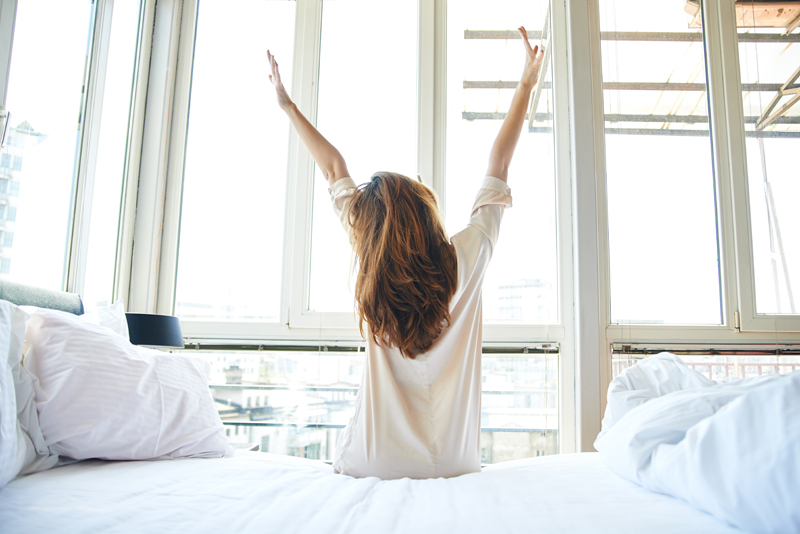 Bad news was coming. It was just a matter of time before it arrived. After I was warned that this bad news was headed in my direction, I had to swallow a feeling of dread every time I checked my email. Normally I don't fear receiving correspondence, but when I learned of the bad news, I cringed whenever I clicked my inbox.

Like most people, I'm not a big fan of conflict. I value calmness and tranquility both in my environment and my person. Even when I'm under pressure, it is very important that I maintain my serenity. I had a feeling that this bad news would be disconcerting to say the least. Just thinking of it caused a wave of anxiety to well up in me. I was afraid of my reaction to the news. Would I get upset? Would I get angry? Would I dwell on the situation longer than necessary?

For several days, I remained in this fearful state until finally I did something to save myself. There are several career/goal setting social networking sites that I've been a member of for years, but used only occasionally. During the time I was waiting for this bad news to arrive, I started to send out invites, join groups and basically pay more attention to other users. I began to look for people with similar interests. Who knew there were so many administrative professionals out there who are also interested vegetarian cooking, nonprofit management and writing—just like me!

So, every time one of these kindred souls accepted my invitation, I'd get a new email in my inbox. And when I gained entrance into a new group, the same thing would happen. I'd get an email welcoming me into the fold. The message would always begin with "Congratulations—"

Just what I needed to hear.

One day during this waiting period, I was at the library when I saw a sign stating that they were raffling off tickets to the American Museum of Natural History. Patrons just had to go the courtesy desk to enter. I looked over at the courtesy desk and was disappointed to see there was a pretty long line. I was tempted to leave as I didn't feel like waiting. Instead I got in line, opened one of the books I'd just borrowed and waited patiently. I entered the drawing and went home. Later that evening I got a call from the library saying "Congratulations" I had won the drawing!

Also while the bad news was still pending I applied for a coveted volunteer slot with a nationally recognized nonprofit organization. I had to submit a resume and cover letter, gather references, go in for an interview, fill out forms, take a test etc. On the day that the bad news finally arrived I was focused on trying to find the correct phone number for a reference who had moved. I didn't realize this as she and I had been corresponding via email for the last year or so. That day I had sent her an email and was checking to see if she'd responded when the dreaded bad news email that I'd been waiting for finally arrived. Without hesitation or fear (I was too distracted to be afraid!) I opened up the letter, read it quickly from beginning to end, then closed it so I could continue what I was doing before—trying to locate the phone number so I could complete my application package. I would deal with the bad news, but not right then. I was too busy preparing for my future.

Later when I thought about it, I realized that within 10 days the bad news had gone from a larger than life looming thing that threatened my peace of mind to something so manageable I could dispassionately schedule a time to deal with it.

There are several lessons here. One is that you should deal with problems after they've cooled off a bit. What makes my situation a little different is that I was forced to wait until I'd gained some perspective. Further, this was no sucker punch as many challenges are. I had been warned.

Still might the same rules apply? If you feel you are about to blow your stack at work, maybe you can take time out. Walk away and cool down. And instead of rehashing that same problem with your spouse, perhaps you could request a two week moratorium on the subject.

And here's the biggie—apply for things, request things, get your hopes up! Hope, I think more than anything else is what got me through that period of waiting for the bad news. Hoping that I wouldn't get the bad news was pointless as it was inevitable, but hoping that I would make new friends, win the drawing and be selected for the position made me feel wonderful and alive.

Hope is my newly discovered empowerment tool which I'm embracing whole heartedly.

What are you hoping for right now? Drop in the life coaching forum and share!





Related Articles
Editor's Picks Articles
Top Ten Articles
Previous Features
Site Map





Content copyright © 2023 by Leah Mullen. All rights reserved.
This content was written by Leah Mullen. If you wish to use this content in any manner, you need written permission. Contact Leah Mullen for details.