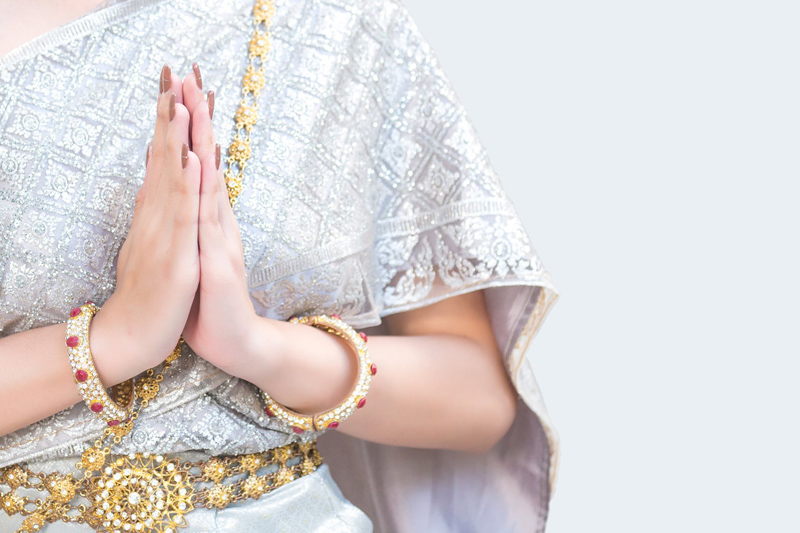 Cracked Crab with Curry (Pu Jaa Karee) is one of the most amazing flavour combinations. Yellow curry with coconut milk and fresh sweet crab is heavenly. Whenever we are in Bangkok we always head for one of our favourite seafood restaurants - Somboon. There are several branches in Bangkok.

We have been eating their curried crab for the last 25 years! Each trip to Thailand I buy a couple of bottles of their yellow curry powder. It is sweet and non-bitter which is a must for this special recipe.

I learned to make this special Curried Crab, a Somboon speciality, in the kitchen of Somboon behind Chulalongkorn University. It has since closed. All branches serve wonderful fresh seafood which is not to bemissed by Thailand visitors!

https://www.somboonseafood.com/home.html

1 Live Crab (2#+) (Dungeness if available)
1 15 oz. can Coconut Milk (freshly made is best of course)
2 Tbs. Light Soy Sauce (Kikkoman Lite Soy)
2-3 Tbs. Oyster Sauce (Golden Boy)
1 1/2 Tbs. Thai Curry Powder (not Indian!)
2 Tbs. Peanut Oil
8-10 Garlic Cloves, finely chopped
1 large Onion, cut into wedges
3 Green Onions (scallions), finely sliced
3 tbs. of Yellow Curry Paste (Lobo Brand)
1 beaten egg
1 Thai Dragon Chile, seeds removed and finely diced for garnish * optional
A few Cilantro leaves for garnish

Method:

Put live crab in boiling water until cooked (approximately 5 minutes, or until the shell turns bright red. Clean the crab by removing the top of the shell, lungs and other undesirable parts. Pull the legs away from the body – crack the body into quarters an use a nutcracker or similar implement to crack the legs (even a hammer/mallet will do).

Fry the yellow curry paste and powder in the cream part of the coconut milk until fragrant. Add the remainder of the coconut milk, light soy sauce, and oyster sauce.

Heat the oil in a wok. Stir fry the onion, then add the garlic and stir fry over medium heat until light brown (do not burn, as it will become bitter). Add the crab and stir fry for 4-5 minutes. Add the coconut-curry mixture and onions, continue stir frying for another 3-5 minutes or until the crab meat is heated through and the sauce is reduced and very thick. Add the beaten egg stirring continuously. Add the green onions.

To serve: Spoon into a serving dish and sprinkle with the diced chile and Cilantro leaves. Serve with Jasmine Steamed Rice or Broken Jasmine Rice. You can serve the Curried Crab in individual shallow bowls over the rice.





Related Articles
Editor's Picks Articles
Top Ten Articles
Previous Features
Site Map





Content copyright © 2023 by Mary-Anne Durkee. All rights reserved.
This content was written by Mary-Anne Durkee. If you wish to use this content in any manner, you need written permission. Contact Mary-Anne Durkee for details.