Signing, Reading and Spelling for Communication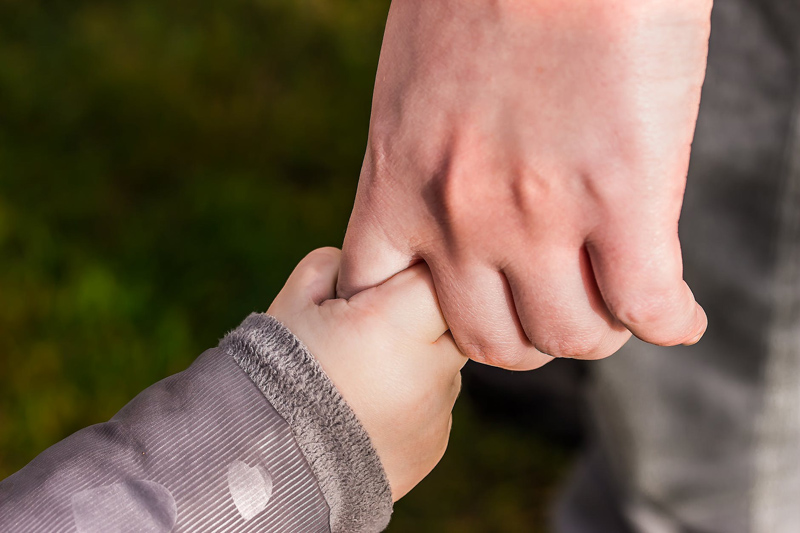 Over the years I spent many hours feeling frustrated, wanting so much to know what my son was thinking and whether he would ever be able to communicate by talking.
I was very happy when he started using sign language, and even happier when he started to read, because he learned to sound out words and spell them out to me. The first thing he spelled that I understood was 'umbrela.' It was raining and I did not know there was an umbrella in the back seat. Missing L or not, I was absolutely delighted.
We learn early that there is a big payoff in encouraging our children to communicate in whatever way works for them. Mainstream children are learning sign language to reduce their frustration before first words are understood, and to express themselves in writing before they have grade level competence in spelling and grammar.
The most important factor in communication is probably having an interested 'listener' whether it is someone who has taken the time to learn a child's unique gestures and sounds or official sign language; listening or reading stories that make sense only to the speaker or writer; and laughing at what seems like the appropriate place during Knock Knock jokes.
Books that feature children with disabilities without making a big deal of them are real gems to add to a child's personal library, as a gift for cousins or friends, and to request at our local public libraries. Sometimes the illustrations are more important than the story.
So few characters in children's books use a wheelchair that children can be fascinated just enjoying the pictures. In toys the only time I've found a little plastic person using a wheelchair was in a kit featuring a character who had a ski accident. Not seeing their own personal diversity represented in books, tv or movies can have significant effects on children with disabilities and their classmates.
Making books featuring snapshots of our own children with short phrases or words teaches them to that we value their uniqueness and helps them to enjoy the feel of books as well as encouraging them to learn to read.
When my daughter was small, there were very few female characters in children's books, and before she could read on her own I would switch all the 'he' and 'him' references to 'she' and 'her.' There were many questions later on when I read the same books to her brother and didn't make the switch. We are fortunate today to have several charming books featuring characters with Down syndrome.
Children's books on CDs can be enjoyed as an individual pursuit and as a family activity, too. Often diversity is represented in other species - the characters can be animals, puppets, space aliens or monsters. There are many software programs available that encourage and also teach reading. Books and software are wonderful additions to school libraries that PTAs and parent support groups can donate.
There are several types of developmental delay and apparent disabilities that children experience in early childhood that are not represented at all in children's books. Until this is remedied, we can't say we have a society where diversity is accepted and disability is recognized as natural.
It would have been good to have children with communication delays represented in story books showing that we do value who they are and what they have to offer. Some children we met in my son's special ed preschool classes whose moms were told would never be able to speak or communicate grew up with no obvious speech problems.
One of these late bloomers recognized me in his teenage years as the mom who rode the bus with my son and played games with the other children to keep them from being wild on the way to school. Because I was a careful listener and also took the time to include each child, they thought of me as someone who understood all types of communication. More than any other time (away from home) I realized how problematic using challenging behavior as communciation could be!
The few who did show promise in developing speech but later did not speak often, or at all, still communicate in various ways. They are also always ready to find an interested listener or congenial companion. I often think that there is more going on behind their observant eyes than mainstream people I meet in passing. I wish we could read them better.
Browse at local bookstores, your public library, or online retailers for books like
Teaching Reading to Children With Down Syndrome: A Guide for Parents and Teachers (Topics in Down Syndrome)
or
Literacy Skill Development for Students with Special Learning Needs
Teach Reading to Teach Talking
https://specialreads.com/blog/?p=130
"We don't need a speech device -- I know what my child is trying to say."
Why that's not good enough.
https://niederfamily.blogspot.com/2013/07/i-am-not-mind-reader-and-neither-are-you.html
Teacher uses closed captions as learning aid
https://www.tennessean.com/article/20121224/NEWS04/312240041/Teacher-uses-closed-captions-learning-aid
Radical Pedagogy
Literacy and Down Syndrome
https://www.huffingtonpost.com/rachel-adams/radical-pegagoy_b_1702096.html
A Role for Sign Language Interpreters: Preserving the Linguistic Human Rights of Deaf People
https://www.streetleverage.com/2012/09/a-role-for-sign-language-interpreters-preserving-the-linguistic-human-rights-of-deaf-people/
Jane Farrall: Lots of alternatives - "Pencils" for everyone
https://www.janefarrall.com/blog/2012/12/19/lots-of-alternatives-pencils-for-everyone/
Latinas for Latino Literature
Tips for Teaching a Child with Down Syndrome to Read
https://www.latinas4latinolit.org/2013/07/tips-for-teaching-child-with-down.html
You Should Also Read:
Children and Sign Language
Baby Sign Language
Reading Strategies


Related Articles
Editor's Picks Articles
Top Ten Articles
Previous Features
Site Map



Follow @DownSynAdvocacy
Tweet





Content copyright © 2022 by Pamela Wilson. All rights reserved.
This content was written by Pamela Wilson. If you wish to use this content in any manner, you need written permission. Contact Pamela Wilson for details.