Tom Cruise War of Words Articles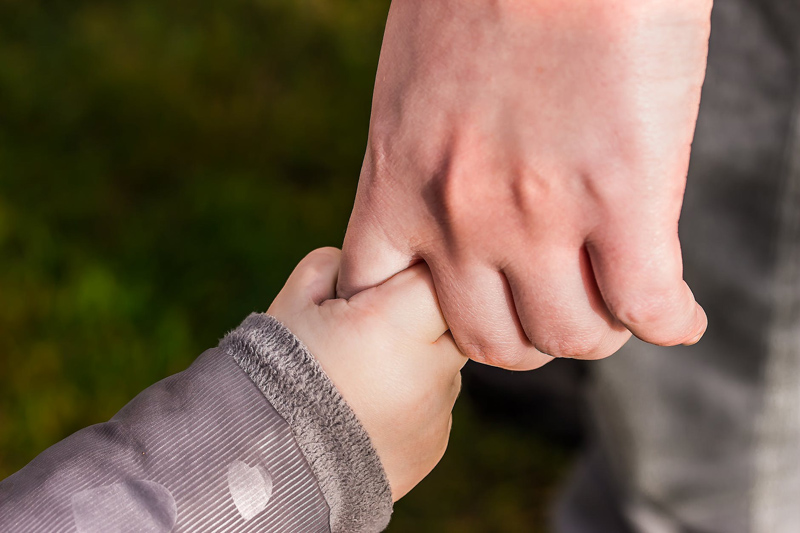 Tom Cruise has found strong responses from parents of children with ADD, and women who have experienced postpartum depression, following his recent comments about misdiagnosis and the overuse of medication for these difficulties.
A Google search in July 2005 found a strong op-ed article by Brooke Shields in the New York Times entitled "War of Words." What I appreciate most about her remarks that explain postpartum depression and treatment and her own personal experience, rather than particularly roasting Tom Cruise, is the simple but profound statement - "I never thought I would have postpartum depression."
I believe this is the single greatest obstacle to women in seeking help for any type of depression. It is not our way, so it must not be depression. Instead of recognizing a medical condition or paralyzing emotional state that can be treated, women feel that they are just plain wrong in having the feelings, almost impossible to control, and how can a person that wrong expect help?
If you fell out of a boat, no matter how nice the boat was or how pleasant the company, whether you cried out for help or not, you would reach out for any life preserver thrown down to help you. And it would not surprise you that it takes a while to recover from the experience.
I believe you would wear a life jacket anytime you were in a boat, without apology or explanation. Would you refuse a life preserver because you decided it was your fault you fell out of the boat, or because you were not supposed to
fall out? If you did, you would probably need counseling for that, in addition to counseling for the trauma of the incident. And medication might help with both, too.
And we each might be upset if a movie star suggested that 'working out' and vitamins would prevented us from falling out, or promoted those methods as having allowed us to climb back in the boat with no help, without having been soaked during the crisis.
Let me say here that those of us who are still on the boat would want all measures taken to save you, and we would celebrate forever that you made it back to us. We would all wear life jackets in your honor, and be much safer ourselves. If you find yourself feeling hopeless, isolated, or desperate, please look into any method available to get the help you need to carry on until you get through those miserable times.
A rather more biting discussion of the conflict appeared in the New York Daily News columnist Lenore Scenery's "Cruise's War of the Words" in late June of 2005. Although the column begins with the snappish question, "Do you think Katie Couric and Brooke Shields would go on national TV to discuss the best way to treat male pattern baldness?", the article points out ways that husbands have stepped in to help their wives find the way through postpartum depression.
She refers readers to a website for fathers at
PostPartumDads.org
and relates several stories of couples who made it through equally difficult times.
I also appreciated reading "Doctors fight back after fielding calls from patients," by Mark Schwed of the Cox News Service, published in the Toronto Star. Although most of the discussion referred to the "war of words" between Tom Cruise and Brooke Shields, there was equal mention made of the Today show
interview with Matt Lauer. Tom Cruise referred to Ritalin and Adderall being street drugs rather than effective treatments for some children with attention deficit disorder (ADD) or attention deficit hyperactivity disorder (ADHD), and psychiatry being a pseudoscience.
This was one of the few articles in the "War of Words" that discusses ADD or ADHD, the "black box" warning for children taking antidepressants, or the interchange between Matt Lauer and Tom Cruise where Matt Lauer mentioned he knew that some children with ADD have been helped by using medication and Tom Cruise condemned him for not researching the history of psychiatry.
This article mentioned the American Psychiatric Association statement reassuring those who are being successfully treated for depression and/or anxiety with medication and counseling, at the official American Psychiatric Association's website at
APA Statement on Tom Cruise
, where I found a link to the APA's Healthy Minds, Healthy Lives website,
HealthyMinds.org
Brochures and FAQs available at the site include many topics and issues including ADHD, Children's Issues, Postpartum Depression, Psychiatric Hospitalization, Common Childhood Disorders, Depression, Teen Suicide, and What is Mental Illness? It features articles on children and summer camps, with a link to the ParentsMedGuide.org">Parents Med Guide reference to help patients, families, and physicians make informed decisions about obtaining and administering the most appropriate care for a child or teenager with depression.
Postpartum Progress: Mother's Day Rally for Moms' Mental Health
https://postpartumprogress.com/welcome-to-the-4th-annual-mothers-day-rally-for-moms-mental-health
Dr. Phil - Overmedicating America -
the Tom Cruise Controversy
Dr. Phil's Message Boards on
medications / Tom Cruise comments
See previous articles on this topic at the
Bella Special Needs Children area
Children with Special Needs Discussion
https://forums.bellaonline.com/postlist.php?Cat=0&Board=58
Tom Cruise, ADD and Postpartum Depression
https://www.bellaonline.com/articles/art33037
Tom Cruise, Postpartum Depression and ADD
https://www.bellaonline.com/articles/art33265.asp
New Mother - Newly Diagnosed Child
https://www.bellaonline.com/articles/art33557.asp
Medications and Herbal Treatments for ADD/ADHD
https://www.bellaonline.com/articles/art9506.asp
ADHD Medications and Cardiovascular Events
https://www.bellaonline.com/articles/art56634.asp
We welcome discussion of any of these topics at the SNC forum
Special Needs Children Message Boards
Brooke Shields New York Times essay
"War of Words" was found at
New York Times
Lenore Skenazy's New York Daily News column "Cruise's war of the words"
New York Daily News
Mark Schwed's Toronto Star article, "Doctors fight back
after fielding calls from patients," from Cox News Service,
was found at https://www.thestar.com
The Toronto Star
American Psychiatric Association website -
American Psychiatric Association
The APA's Healthy Minds, Healthy Lives website -
Healthy Minds Healthy Lives
Parent Guide for Information on children and
teen-agers with clinical depression -
ParentsMedGuide.org
Browse in your public library, local bookstore or Amazon.com for books like:
Baby Blues - Postpartum Depression
or
All About Attention Deficit Disorder : Symptoms, Diagnosis, and Treatment: Children and Adults by Thomas Phelan
You Should Also Read:
Tom Cruise, ADD and Postpartum Depression
New Mother - Newly Diagnosed Child
Tom Cruise, Postpartum Depression and ADD


Related Articles
Editor's Picks Articles
Top Ten Articles
Previous Features
Site Map



Follow @DownSynAdvocacy
Tweet





Content copyright © 2021 by Pamela Wilson. All rights reserved.
This content was written by Pamela Wilson. If you wish to use this content in any manner, you need written permission. Contact Pamela Wilson for details.