Tom Cruise, Postpartum Depression and ADD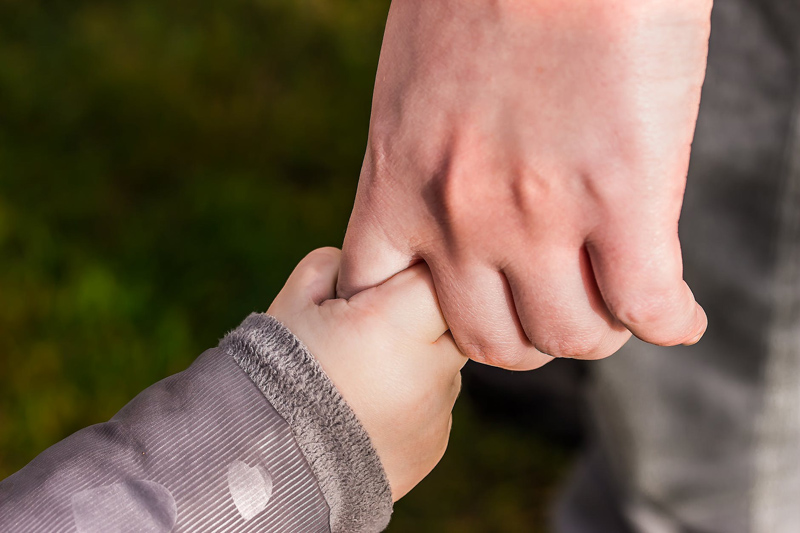 Many people were talking about medication for ADD and postpartum depression when Tom Cruise discussed the topic during his publicity interviews for War of the Worlds in 2005.
Most of the moms I know have had very conservative attitudes toward medications for children with learning disabilities, or for individuals of any age with depression or anxiety, even after personal experience in their families or among friends has demonstrated the appropriate and successful use of those medications.
Even those who have seen positive and wonderful changes in their own children do not promote the use of these drugs for others. They often do come to the defense of other moms who are looking into every option to help a son or daughter with special needs.
Like other parents, I am concerned about the possibility of children being drugged in order to have calmer classrooms, especially if other ways of managing behavior have not been explored. I also have reservations about widespread use of Ritalin, but for some children it has been a key to helping them cope in the world.
As for women with postpartum depression, I admire those who have come through very dark and hopeless times with the support of counselors or therapists, family, friends, and the use of prescribed medications.
Very often, counseling on its own has not been enough to help women get through tremendously difficult periods of their lives, and it is certainly obvious that when the mom of a baby or very young child is suffering as Brooke Shields describes, 'getting over it' on their own is unlikely to happen.
For women whose babies are diagnosed at birth with a developmental disability or serious health condition, postpartum depression can be overlooked or untreated when those feelings are attributed to coming to terms with a baby's disability.
Postpartum depression makes it nearly impossible for mothers to reach out to seek the accurate information and other support they need to be advocates for their children. This has led to tragic results for too many families.
I especially appreciate Brooke Shields talking about her situation and the support she found. So many women with postpartum depression feel that they do not deserve to reach out for help because they have such 'fortunate lives' that they should be able to pull out of depression on their own.
Exercise and perhaps vitamins might work for women who are having a bad hair day, but clinical depression changes the way a person perceives the world. Until a cure is found, these treatments can keep our loved ones and ourselves putting one foot in front of the other until the path is not impossibly steep. I am certain that most of these medications are much more helpful than being yelled at and criticized.
Although Courteney Cox Arquette is not taking sides in the 'war of words' between Brooke Shields and Tom Cruise, she has also spoken up about having a delayed depression when her daughter Coco was several months old. She reportedly had a hormonal imbalance that was successfully treated with progesterone.
Both depression and ADD can lead to isolation, losing interest in what was once important, and feeling that as an individual, a person does not belong in this world. I believe in building inclusive, supportive communities and embracing healing traditions in our communities. But until we get to a better place, we should be thankful we do have some treatments. They have kept many wonderful people going, until whatever cures are needed, are found.
Postpartum Progress: Mother's Day Rally for Moms' Mental Health
https://postpartumprogress.com/welcome-to-the-4th-annual-mothers-day-rally-for-moms-mental-health
Tom Cruise, ADD and Postpartum Depression
Update - War of Words Articles - Tom Cruise
Medications and Herbal Treatments for ADD/ADHD
https://www.bellaonline.com/articles/art9506.asp
Postpartum Progress: Mother's Day Rally for Moms' Mental Health
https://postpartumprogress.com/welcome-to-the-4th-annual-mothers-day-rally-for-moms-mental-health
Browse in your public library, local bookstore or Amazon.com for books like:
This Isn't What I Expected : Overcoming Postpartum Depression
or
ADD Friendly Ways to Organize Your Life
and
Gentle Teaching
ADD Resources - Family Village
https://www.familyvillage.wisc.edu/lib_adhd.htm
Postpartum Depression Resources
https://www.postpartum.net/resources.html
Update - War of Words Articles
https://www.bellaonline.com/articles/art33219
We welcome discussion of any of these topics at the SNC forum at
Bella Children with Special Needs Discussions
The Need to Belong -Rediscovering Maslow's Hierarchy of Needs
https://www.normemma.com/armaslow.htm
Dr. Phil - Overmedicating America -
the Tom Cruise Controversy
Dr. Phil's Message Boards on
medications / Tom Cruise comments
For more information on Matt Lauer, see the
Ohio University publication, "Ohio Today" at
Spring 1997 Ohio Today
Ireland Online - Courteney Cox stays out of Cruise/Shields battle, explaining delayed depression following the birth of her daughter Coco
Special Needs Children at Bella Online
https://specialneedschildren.bellaonline.com/Site.asp
Books on ADD at Amazon.com
Books on Postpartum Depression at Amazon.com
You Should Also Read:
Medications and Herbal Treatments for ADD/ADHD
ADHD, Medications, and Cardiovascular Events
New Mother - Newly Diagnosed Child


Related Articles
Editor's Picks Articles
Top Ten Articles
Previous Features
Site Map



Follow @DownSynAdvocacy
Tweet





Content copyright © 2021 by Pamela Wilson. All rights reserved.
This content was written by Pamela Wilson. If you wish to use this content in any manner, you need written permission. Contact Pamela Wilson for details.