Medications and Herbal Treatments for ADD/ADHD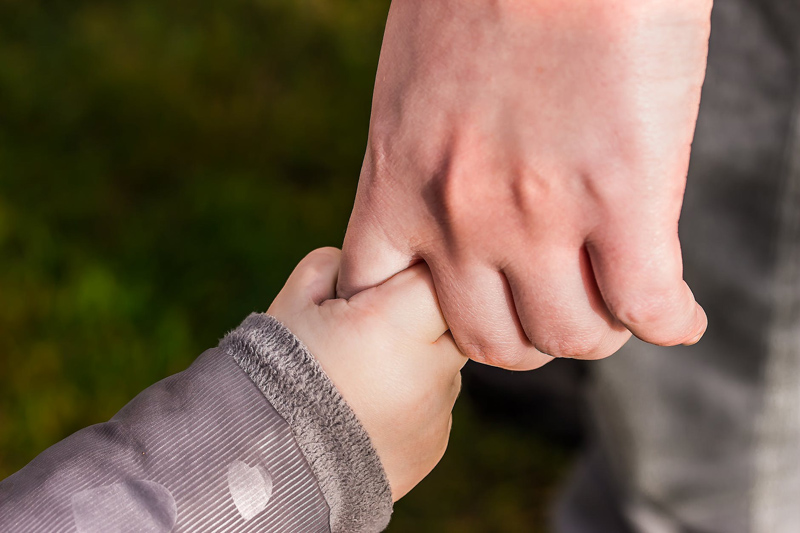 Thousands of children in the United States are prescribed medications due to symptoms of attention deficit disorder (ADD) or attention deficit hyperactivity disorder (ADHD). Some families investigate herbal treatments or other alternatives due to caution about giving children what they consider to be powerful and unnecessary 'convenience' medications.
Changes in our children's behavior, attitude or personality may be caused by health problems, stress, bereavement, or incidents of abuse or bullying. Symptoms of ADD and ADHD are also symptoms of other health conditions, emotional difficulties, or life long personalities of children who may be regarded as 'high maintenance' but have a great deal to offer the world.
Many children who are prescribed medications benefit from meditation, counseling, and finding a mentor who understands their situation and impulses. Others find they are calmer and more comfortable after learning to make healthier choices, changing their diet or other lifestyle habits.
It is important to investigate safe dosages, side effects and possible interactions with prescription or over the counter drugs before giving children nutritional supplements. Some children have allergies to ingredients in herbal concoctions.
Others develop negative feelings about mealtime when bad tasting supplements are hidden in food or drinks, are forced upon them, or give them tummy troubles. It is usually best to try non invasive or external interventions before giving a child a supplement or seeking intervention through medication.
Medications that are frequently prescribed for ADD or ADHD may not be appropriate for your child and should be closely monitored. Keep a notebook with dosage, any negative or worrying reactions and effects, along with any changes to look for suggested by supervising medical professionals.
If your child is able to concentrate in school and interact socially with friends and family better after medication has been prescribed, continue to monitor your child's health, emotional and physical well being. Do not stop medication suddenly as many need to be reduced gradually when they are no longer useful.
Some accommodations, counseling and supervision are often advised even when medication seems to be effective, because better behavior habits need to be learned to substitute for the old ones developed over months or years. Medication may allow a child the ability to maintain the control over themselves they wish to have to take advantage of opportunities to reach their own goals and develop new dreams for the future.
Getting adequate sleep, food, water, exercise, time, and enjoying mutual respect and affection with adults in charge is a good baseline for observation of typical behavior in children. There is great diversity in personality and energy among young people and may be general differences between genders, but every child is an individual.
Learning self control and good manners can be more of a struggle for some children, but many difficulties that are observed in school could be related to a difficulties in maintaining predictability and flexibility as well as structure at home or in the classroom.
Sometimes a child needs a vacation from a stressful situation, time to relax and focus on their strengths, interests and talents, or just a short visit with someone who loves them just like they are with no agenda for changing anything about them. This is true whether they feel better or not, or are more in control while using supplements, prescribed medication, have engaged in healthy lifestyle changes, or meditate.
Their challenges and special needs are just a small part of who they are and who they were meant to be. Celebrating their gifts and contributions, offering them accommodations and support, and enjoying their differences are all parts of how we can show them how important they are to us every day.
Browse at your public library, local bookstore, or online retailer for more information about
ADHD - Attention Deficit Hyperactivity Disorder
.
ADHD, Medications, and Cardiovascular Events
https://www.bellaonline.com/articles/art56634.asp
How Uncomfortable is Your Child?
https://www.bellaonline.com/articles/art960.asp
Learning Disabilities
https://www.bellaonline.com/articles/art33533.asp
Dyslexia
https://www.bellaonline.com/articles/art1896.asp
The Diagnosis of Learning Disabilities
https://www.bellaonline.com/articles/art45580.asp
The Mislabeled Child
by Dr. Brock Eide, M.D., and Dr. Fernette Eide, M.D.
How Understanding Your Child's Unique Learning Style Can Open the Door to Success
Institute of Child Health Releases Preliminary Results of
Vitamins and Minerals Research
...After 18 months the children's psychomotor development, speech and language development, growth and general health were assessed. No positive effect on any of these four factors was found by taking anti-oxidants, folinic acid or a combination of the two.
https://www.downs-syndrome.org.uk
You Should Also Read:
Autism, Nutrition and Special Diets
Diagnosis of Learning Disability
IEP Preparation - Teacher Support


Related Articles
Editor's Picks Articles
Top Ten Articles
Previous Features
Site Map



Follow @DownSynAdvocacy
Tweet





Content copyright © 2022 by Pamela Wilson. All rights reserved.
This content was written by Pamela Wilson. If you wish to use this content in any manner, you need written permission. Contact Pamela Wilson for details.