Person First Language Awareness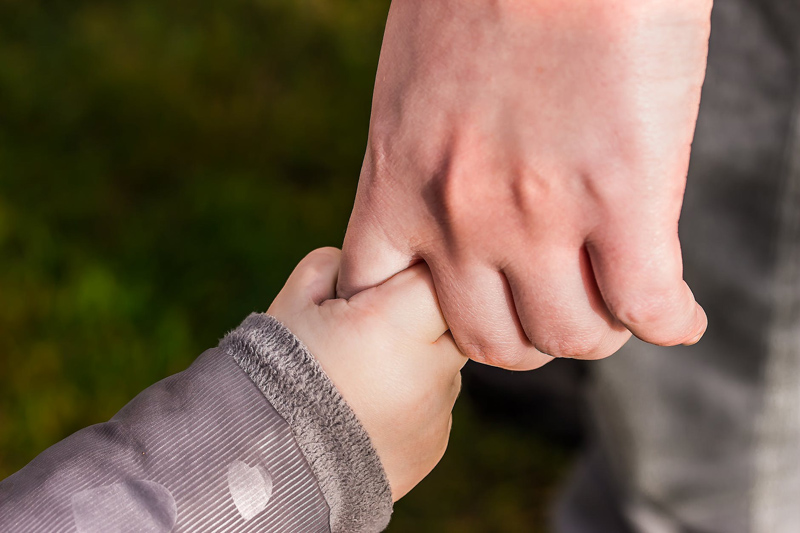 Person First Language shows respect for individuals with disabilities and recognizes the whole person, rather than the symptoms or diagnosis of any particular challenge in their lives. Many wonderful individuals in your family, circle of friends, and in your local community will probably use terminology that does not reflect these changes.
Using person first language is simply placing the descriptor after the person, and identifying a diagnosis as being 'with' a person rather than an individual 'being' the diagnosis. Medical and educational professionals may have difficulty practicing respectful language due to habits developed during their training, education and work experience.
Since most children who have disabilities are born into families where no one else has their diagnosis, we all need to learn how growing up with a disability or chronic health condition affects them socially and culturally. While we often worry about the disability's effects on our sons and daughters, we rarely realize how our behaviors and attitudes may add challenges that would not otherwise affect them.
Some words and phrases that are very easy to use because we have heard them so often just reflect outdated perspectives; others are insulting or inappropriate to use. Many fit into both categories. Bullies at school and favorite relatives may both use terms that are equally derogatory or hurtful when heard by our children.
Even close friends may have too much going on in their own personal lives to give enough attention to this to make a difference immediately. Some people will do better immediately upon learning better, but most of us take time, support and repetition to build changes into our lives. This is equally true for your child's classmates, cousins and siblings. Many important people in your child's life may be unable to make the change, but will contribute tremendously to your child's richness of experience and quality of life.
Referring to a child as being your 'son who has Spina Bifida', or your 'daughter with Down syndrome' is a simple change that reminds others that the diagnosis is just a small part of your child's identity. It is also better to say "My son has a learning disability" or "My daughter has dyslexia" than "He is learning disabled" or "She is dyslexic."
For people who use wheelchairs to get out and about in their communities, the phrase 'wheelchair bound' is absurd. Without the wheelchair their options would truly be limited. 'Afflicted' is another word that is often used inappropriately, and 'suffering from' adds drama where it often does not exist. That being said, we might agree that most teenagers are afflicted with parents; and children with disabilities may be suffering from worthless or inadequate IEPs.
Children with disabilities suffer from and are 'afflicted' by all the same problems as mainstream children: parents who don't give them everything they want all the time, or certain popular items immediately; who offer well balanced meals instead of candy, desserts, and chips. Often, the only cure for this is having grandparents who spoil them. Children with disabilities are often 'afflicted' by inappropriate educational and support plans that set them apart from their mainstream peers, or supposedly favored treatment that does them no good and could cause resentment from their mainstream peers and classmates' parents.
Recognizing hurtful or patronizing language and becoming aware of respectful language is not easy for most people. Many people who would not dream of using racial slurs or practicing ethnic discrimination are unaware that certain words and ways of speaking about people with disabilities is hateful or disrespectul.
I will never forget the first time I saw my son flinch when he heard a word in casual conversation that we now categorize as hate language. He had barely passed toddlerhood. He was so young, I could not imagine where he had heard the word used in a such a personal, hurtful way; or how he came to know it was somehow 'about' him.
What can we do to educate others and promote the use of Person First and respectful language?
If you are uncomfortable at home, work or school responding to the casual use of terms that are offensive to you but mean nothing to the speaker, you might want to have business sized cards printed up. For instance, at work they can be made up to say:
"Certain words are offensive to people who love someone with a developmental disability. Please be sensitive to the diversity of our work community and don't use those words around me."
Adding the web page address of this or articles may give those who are motivated a place to start in understanding the power of their language choices.
It might help to have a stack of these on your desk, pinning one up on your employee bulletin board, and asking that it be included in the company newsletter, perhaps with a picture or an article that describes your feelings about your child.
Most people do not realize that these terms are offensive, and will explain that they certainly would not refer to a person with a disability with that language. Explaining simply that hearing that term hurts you, no matter how it is used, could be enough to cause them to think about it later.
Resistance to the use of Person First language is a often a sign that individuals are unaware of the power of language to discriminate, or to discourage and deny the contributions each person can make in the world. Allow them time to consider your perspective and make their own decisions.
Attributes of inclusive communities are available from several sources, and have a great deal in common with strategies for character building and best practices in education. It's all about respect and the dignity of choice in how we wish to be addressed.
Browse at local bookstores, your public library, or online retailers for books about
disability advocacy and awareness, like:
No Pity - People with Disabilities Forging a New Civil Rights Movement; or
Why I Burned My Book and Other Essays on Disability.
.
Doing Social Justice: Thoughts on Ableist Language and Why It Matters
- Rachel Cohen-Rottenberg
https://www.disabilityandrepresentation.com/2013/09/14/ableist-language/
The Problem with Person-First Language: What's Wrong with This Picture?
https://www.disabilityandrepresentation.com/
I am not a 'person with a disability' - I am a disabled person - Lisa Egan
https://www.xojane.com/issues/i-am-not-a-person-with-a-disability-i-am-a-disabled-person
For Russell - Think Before You Speak
An older sister speaks out about the Urban Dictionary online definition
of the R-word
Russell has Down syndrome and Autism
https://www.youtube.com/watch?v=1iSlok6muY0
End The Word PSA: Not Acceptable
https://www.r-word.org/r-word-pledge.aspx
We Can End the R-Word in Movies and TV
https://www.bellaonline.com/articles/art175486.asp
Disability is Not A Cute Little Joke
https://www.abc.net.au/rampup/articles/2012/02/08/3425691.htm
Person-first language doesn't put people first, it makes them invisible
https://www.mmonjejr.com/2012/12/person-first-language-doesnt-put-people.html
The Problem with Person-First Language: What's Wrong with This Picture?
https://thebodyisnotanapology.tumblr.com/post/76733350346/the-problem-with-person-first-language-whats-wrong
You Should Also Read:
Disability Advocacy and Awareness
Advocating in Multicultural Communities
Advocating for Children with Special Needs


Related Articles
Editor's Picks Articles
Top Ten Articles
Previous Features
Site Map



Follow @DownSynAdvocacy
Tweet





Content copyright © 2023 by Pamela Wilson. All rights reserved.
This content was written by Pamela Wilson. If you wish to use this content in any manner, you need written permission. Contact Pamela Wilson for details.