Hot-and-Sweet-and-Sour Vegetables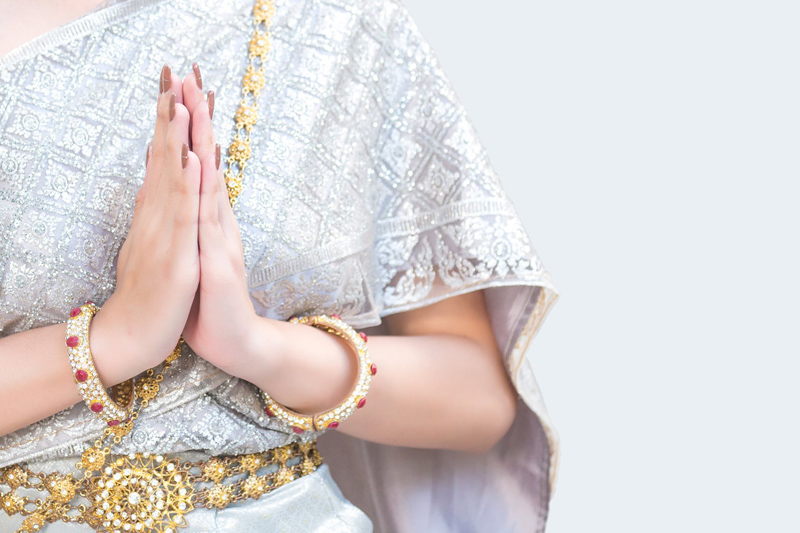 This an easy and very flavourful Thai vegetable side dish which is perfect with any Thai meal, or as a meal-in-a-bowl quick lunch. Just serve over steamed Jasmine rice or Broken Jasmine rice, or even over rice noodles (mie) It is also perfect for vegetarians wanting an exciting escape from ho-hum steamed veggies.

You can add a few prawn or shrimp or even a mixture of seafood for a heartier dish. I sometimes add a package of the frozen mixed seafood which usually includes calamari, mussels, shrimp, even octipus and longostinos depending on the mix. I always keep a package of frozen calamari rings in the freezer for quick stirfries and salads.

If using calamari I just boil a pot of water, toss in the frozen calamari, and the minute they float to the top-about 2 minutes, I scoup them out with a skimmer and rinse with cold tap water to stop the cooking. Then at the last minute I add them to this stirfry of veggies and toss just enough to reheat them. Overcooking calamari makes them tough and rubber band-like. If you overcook calamari then you need to cook them for a long time in say a tomato sauce base and they become tender again.

1 pound mixed vegetables
- mushrooms cut in half, cubbed cabbage and large dice peppers
2 tablespoons vegetable oil
4 cloves garlic, finely chopped
2 tabs tamerind water
2 tabs rice vinegar or coconut vinegar
1 to 2 tabs fish sauce (nam pla)
1-2 tabs date palm sugar (brown sugar can be used)
1/4- 1/2 tsp salt to taste
4 to 6 red chile peppers, sliced (Thai Dragons)
2 tabs cornstarch or arrowroot
1/2 cup water

Cut vegetables into 1 to 2-inch strips or chunks or slice thinly.

Heat wok or skillet, add oil and the garlic stir fry until garlic is golden brown.

Add vegetables, tamerind, vinegar, fish sauce, sugar, salt and red chiles.

This should have a balance of hot-sweet-sour. Adjust accordingly.

Combine the arrowroot and water blending to make a smooth paste.

Add mixture to vegetables and cook 3 minutes, or until vegetables are cooked and sauce is thickened.



Related Articles
Editor's Picks Articles
Top Ten Articles
Previous Features
Site Map





Content copyright © 2023 by Mary-Anne Durkee. All rights reserved.
This content was written by Mary-Anne Durkee. If you wish to use this content in any manner, you need written permission. Contact Mary-Anne Durkee for details.