Curry Basil Pasta with Prawns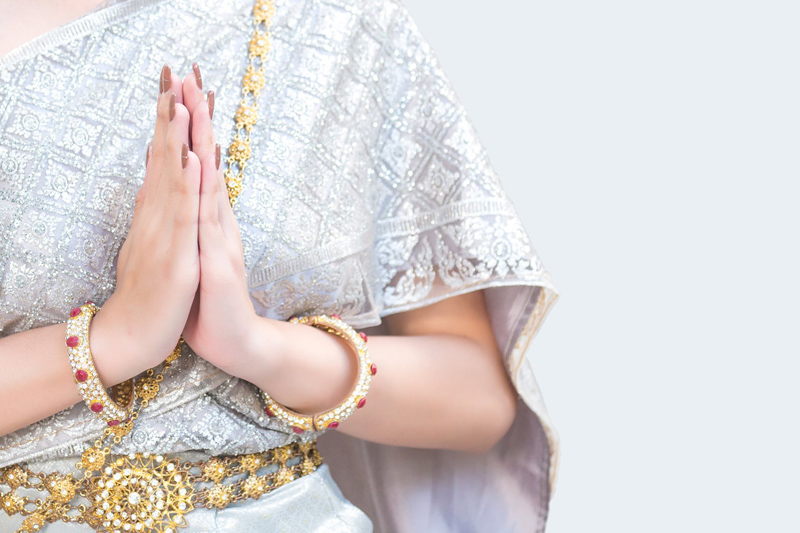 I often take Thai ingredients and use them with non-Thai cuisine creating some great East-West flavours. We love making fresh pasta noodles and often get creative with the noodle flavours. I had been out in my garden earlier in the day and had picked a lovely fragrant bunch of Thai Basil (bai Krapao) which I placed in a glass of water on the kitchen counter.

The fragrance of the basil was so pleasant as we made a batch of Meyer Lemon pasta it was inevitable that Thai Basil Pasta was next. We both love curry and I had just purchased tiger prawns which were waiting in the fridge. This yummy dish came together very quickly! It is a real keeper being quick, easy and full of lovely flavours.

Curry Basil Pasta with Prawns (Goong Kaeng bai Krapao Mee)
Serves 2

Sauce

2 shallots minced
2 Tabs Peanut oil
1 Tbs red curry paste
4 Kaffir Lime Leaves (bai Magrood) slivered
1 15 oz. can of coconut milk
1 Tbs Fish sauce (Nam Pla)
White Pepper as desired
16 Medium Tiger Prawns shelled and butterflied
Krapao for Garnish

Make Basil Pasta as recipe following. Set aside.

Prep ingredients for Sauce.

Bring a large pot of water to a full boil. Carefully separate Thai Basil Noodles and drop into boiling water. Adjust flame to prevent the pot from boiling over.

Cook noodles for 2 or 3 minutes until they are ala dente. Do not over cook. Drain and set aside.

Heat medium sized skillet, add one tablespoon of the peanut oil. Add the shallots, keep them moving to prevent burning. Add the thick part of the coconut milk to the skillet. Add the curry paste, slivered kaffir lime leaves continue stirring and fry until fragrant. Add the thin part of the coconut milk and continue simmering until thickened. Set aside.

Heat a medium sized sauté pan, add the remaining 1 tablespoon of peanut oil, add the butterflied prawns, sprinkle generously with white pepper. Cook the prawns just until a little pink and turn over. Cook until just done, do not over cook the prawns.

Place the curry sauce skillet back on to the fire on medium, add the cooked pasta and use a pasta fork to move the pasta to allow it to heat thoroughly and the sauce to coat each noodle.

Plate the pasta on 2 plates, arrange the prawns around the pasta, garnish with fresh basil leaves.

Serve at once.

Optional: Serve steamed or stir-fried squash arranged between the prawns. Season squash with a touch of fish sauce and freshly ground pepper. I like sliced Zucchetta as it remains firms when cooked and has a taste of artichoke hearts.

Thai Basil Pasta

Basic Pasta Recipe

1 ½ cups Semolina flour
2/3 cup unbleached all-purpose flour
1/2 tsp. salt
2 eggs (room temperature)
1 ½ Tbs. water
3 Tbs. minced Thai Basil leaves (flowers OK)
Shaker of rice flour for dusting

For Thai Basil Pasta

Follow Pasta Machine instructions for making the pasta. Linguini or Fettucine cut is ideal.



You Should Also Read:
Thai basil description
Red Curry Paste


Related Articles
Editor's Picks Articles
Top Ten Articles
Previous Features
Site Map





Content copyright © 2018 by Mary-Anne Durkee. All rights reserved.
This content was written by Mary-Anne Durkee. If you wish to use this content in any manner, you need written permission. Contact Mary-Anne Durkee for details.