Sharing Musicianship with your Children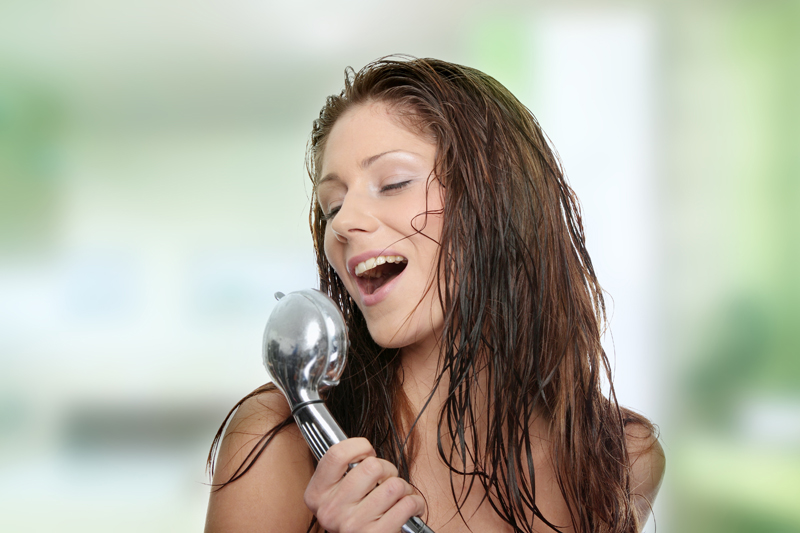 Playing music together is a great way to enjoy quality family time, and family bonds are strengthened by having something meaningful and beautiful to share.
Benefits to the Brain
Many studies have shown that learning to play an instrument is beneficial to brain development and intelligence. Music lessons can help a kid to excel in school, and to develop perfect pitch, etc., especially starting before the age of 7. (For more on this, see links at the end of this article.) Even being exposed to complex music and listening to it a lot generates some very good results.
Music Lessons
I think music lessons for children have great value, whether they come from family members, friends and mentors, or a teacher for hire.
I initially learned music on the fly, meeting musicians here and there who would show me a new song or skill to work on. Later I sent myself to school to fill in the many gaps in my knowledge.
My keyboardist was required by his parents to take piano lessons as a child. He says that at first he wished he could just go out and play, but he got an excellent teacher, and grew to appreciate and look forward to the lessons. Now he is very happy he gained all that skill and knowledge. He continued his education in college and is a music scholar. He loves being a musician, and is very good at it.
If you decide to give your children mandatory music lessons, I think it is important to make sure the teacher knows how to make the lessons a fun and rewarding experience in some way that works for each child. And it is important to show your attentive appreciation as your child progresses.
Rebellion and Rejection
Some people have children who want to follow in their footsteps when they grow up. But quite often, children reject the paths of their parents.
My children thought we worked too hard when they were growing up. We were always rushing about, rehearsing, making costumes, and spending a lot of time doing business on phones and computers. So although my kids loved music, they didn't want to make a profession of it.
They also took our skills for granted. It wasn't until they were in their teens and saw us perform at a coffeehouse they frequented, and saw that their friends really liked us, that they decided we were pretty cool, at least cool for parents.
But even when they chose not to apply themselves, music was pervasive in their environment, and they developed some skills by osmosis while just doing it for fun.
Sitting In and Performing
Musicianship can provide an additional skill to bring in income with, even if it is not a primary career.
We performed 7 days a week every summer for several years at the San Diego Zoo. It was fun to feature our children and those of our other band-members as guest performers on a song or two. And as their skills developed, they, too, became members of the band.
My son played steel pan (aka Caribbean steel drum) and MCd dance contests as part of our shows for a few years. Since then he has moved on into other avenues than music. He is highly skilled with computers, multi-media, and the internet. But he still plays steel pan now and then, DJs at some clubs, and has created innovative original compositions with digital audio workstations.
My daughter decided in her teens that she wanted to be a professional musician. She already played congas, danced, and had a nice voice. She became more focused, took lessons and developed her chops. She performed regularly with us and several other local bands. Now she performs in a reggae band in the Midwest, and joins us for shows when she is visiting California.
Her 1-year-old daughter is already learning to play percussion, dance and sing.
Today I asked my grown children for their thoughts on being raised by musicians.
My son said,
"It had its stressful moments, but was rewarding artistically and creatively. Having musicians as parents gave us a broader perspective on life, creativity and music than the average person."
My daughter said
"I loved that we got to spend the time together, in friendship, a team with you guys. A lot of kids don't really have that with their parents.

I started out with negativity at first. I didn't like the acting part of performing, where you have to convey a happy feeling to your audience no matter what you feel. Later it helped me, when I was wiser. I realized that forcing showmanship and happiness actually made me feel it. Now I know that I can choose good moods, instead of dwelling on adversity that is just a part of life.

It came to me later, stuff that I learned back then. The things that you do when you're young really stick with you.

Just being able to be a musician, I got to see a lot of places that were incredibly beautiful, that the majority of people would not be able to see. My unconventional life gave me a different outlook, and I like that about myself."
I am very grateful that I have music to share with my children.
Some examples of studies on music's effect on intelligence in children:
Music And Intelligence
and
Can Music Education Enhance Brain Functioning?
.
If you would like to listen to or purchase music by Sabira Woolley, here is her
Music Shop
.
You Should Also Read:
The Gift Of Musicianship
Play This Easy Hit Song
Musicians - Get More Sleep


Related Articles
Editor's Picks Articles
Top Ten Articles
Previous Features
Site Map





Content copyright © 2022 by Sabira Woolley. All rights reserved.
This content was written by Sabira Woolley. If you wish to use this content in any manner, you need written permission. Contact Sabira Woolley for details.