Apple Banana with Coconut Milk (Klusay Maprao)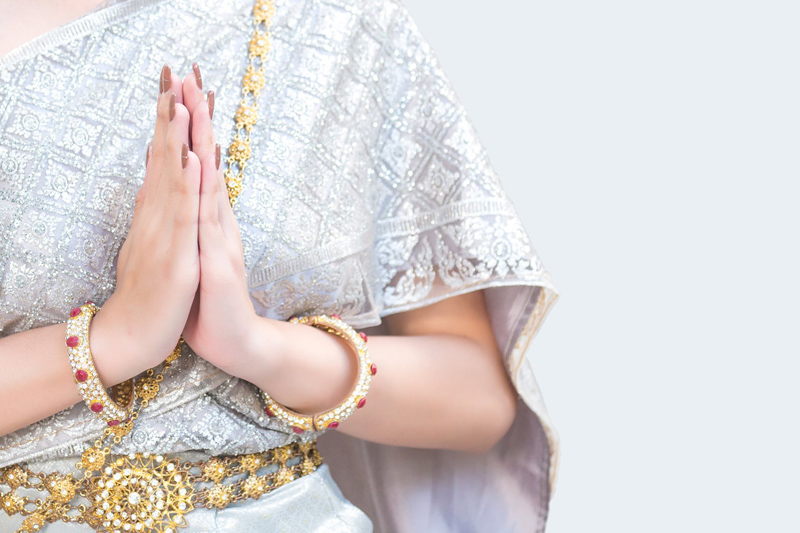 Thai desserts are usually centered around fruit and less sugar than many Western style desserts. All over Asia and especially in Thailand a platter of gorgeous fresh tropical fruits are served at the end of a Thai meal.

Thailand has a plethora of fragrant fruits during the entire year. However, July and August are the big fruit season, but bananas are available year round in Thailand and over the world. In Thailand there are more than 30 varieties of bananas grown! To view the seasons of fruits of Thailand:

https://www.chiangmai-chiangrai.com/fruit-tfruit.html

When you walk down almost any street in Bangkok you will see vendors selling fresh fruits cut ready for eating displayed on ice. I prefer to buy my fruits whole (due to the uncertainty of the ice purity) and peel them myself. However, often deep fried bananas are sold by street vendors and these are wonderful and too tempting to pass by. Another favourite treat is pineapple on a stick. The long slices of pineapple are skewered onto thin bamboo sticks for easy eating as you walk about shopping which is a constant hobby of Thai people.

One of the most beautiful things about Thai cuisine is the fruit and vegetable carving which is a traditional art form among many Thai people. Many restaurants will feature a fruit carving artist for demonstrations of this amazing art-form.

There are 2 types of fruit carving, one is skin carving and the other is three dimensional carving. In skin carving the skin and often the outer skin colour and inner flesh will give sufficient contrast to see fine lines of the design. In three dimensional carving the fruit and sometimes vegetables will be carved to look like a flower, a bird, a boat, etc. Many times there will be a bouquet of fruit-flowers carved and artistically arranged on platters.

You can buy books and special carving knives to do this type of garnish carving at home. It takes practice but most begin by making chile and onion flowers for garnish, then advance to a few simple flowers from fruits.

Many of the tropical fruits grown in Thailand are exported to many countries. Look for the small bunches of these Apple Bananas in your local markets, as they are such a fragrant treat. For out of hand eating allow them to ripen where they show a bit of black on the peel. For this recipe below use firm half ripe bananas.

For this recipe there is no carving involved just simple peeling off of the banana skin.


12 half ripe apple bananas
4 cups fresh coconut milk
1/4 cup palm sugar
1/8 teaspoon salt

Peel the apple bananas and cut in to quarters. Place in a pan on a steamer over boiling water and steam for 20 minutes - set aside.

Pour coconut milk into a saucepan, add the palm sugar and salt cook over medium heat. When it comes to a boil add the apple bananas. Reduce heat to a simmer and cook for 45 to 60 minutes. Serve hot.





Related Articles
Editor's Picks Articles
Top Ten Articles
Previous Features
Site Map





Content copyright © 2019 by Mary-Anne Durkee. All rights reserved.
This content was written by Mary-Anne Durkee. If you wish to use this content in any manner, you need written permission. Contact Mary-Anne Durkee for details.