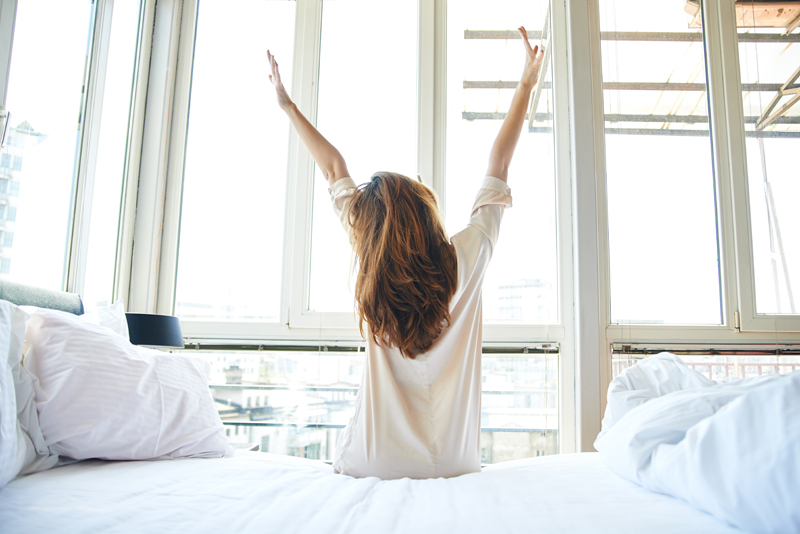 To reach your goals you must choose an appropriate goal, visualize a positive outcome, plan and take action. These are the action steps, however, there's another important intangible ingredient you must have, and that's courage.

The other day during my lunch break, I entered a crowded restaurant hoping that I would be able to sit down and enjoy my newspaper while I ate. The only problem is that all of the tables were occupied by at least one person. I started to get my order to go but then I decided I would ask one of the lone diners if I could sit with them.

I chose to ask an elderly woman who was seated close to the door. When I asked, the woman said she had no problem with me sitting with her as she wasn't eating, but selling snacks. It was then that I noticed the small box sitting in front of her filled with impulse items you find near the checkout counter in grocery stores.

I sat down across from the woman and began to read my paper. I'll call her Carolyn for the purpose of this story. Whenever someone would leave the restaurant Carolyn would ask them if they wanted to buy a snack from her. After a while I noticed something interesting, those she asked always said "no," however others noticed her and came over to buy—without her having to say a thing.

One customer asked Carolyn if she was selling the snacks to raise money for a church. She responded saying she was trying to make money for herself. During a lull, I looked up from my paper and asked Carolyn how long she'd been in this line of business. She said that she was legally blind caused by glaucoma, so she sold snacks to make money. I had been recently tested for glaucoma so I asked Carolyn about her diagnosis.

Carolyn said about five years ago she started to lose her sight. She didn't really notice but others around her did. One day she went to a barbeque and was walking with a group of friends. They asked her why she was lagging behind and Carolyn responded that it was so dark outside she could barely see them. Only it was about 6 in the early evening on a clear summer day. The same friend who said she was lagging behind noticed that when they started to eat, Carolyn sat with her plate to the side instead of right in front of her on the picnic table. That night the friend took Carolyn aside and insisted that she go see a doctor, and said she would take Carolyn herself if she had to, which she did. A few weeks later, Carolyn found out she was going blind.

For weeks Carolyn said she was devastated, completed devastated. She had a job at a daycare center that was stressful yet fulfilling. Daycare was her life's work. In her native country Grenada she said she ran a large daycare center for 23 years. After her diagnosis, she decided to give it up. Carolyn said she would always love children and connect with them at her church and through friends and family, however finding out she was rapidly losing her vision caused her to consider her options. After 30 years of taking care of children, she decided to try something else. Carolyn admitted that at times she wanted to give up completely. It was her faith that pulled her through. If she could no longer do what she loved, still she could do something.

I talked to Carolyn until my break was over. She got me thinking about courage. I write about goal setting and the steps you take to get there. It's very much like a recipe. But what if you don't reach your goals or like Carolyn you have to give something up. Then what?

Carolyn is a religious woman who says she attends two church services every Sunday at two different churches. She said her belief in God is what sustains her. Also she was fortunate enough to have a courageous role model growing up.

"My mother was a warrior," Carolyn said, "Until she died she never gave up."

What sustains you during times of trouble? What motivates you as you march toward your goals despite setbacks and reversals? I find courage in having a purpose that is much bigger than I am. I write to reach people and to hopefully help them. This is an honor and a privilege to do this work. If I could no longer write, I'd find another outlet.

Where is your courage? Stop by the life coaching forum on Bellaonline and share!





Related Articles
Editor's Picks Articles
Top Ten Articles
Previous Features
Site Map





Content copyright © 2023 by Leah Mullen. All rights reserved.
This content was written by Leah Mullen. If you wish to use this content in any manner, you need written permission. Contact Leah Mullen for details.