Reading Readiness and Reading Strategies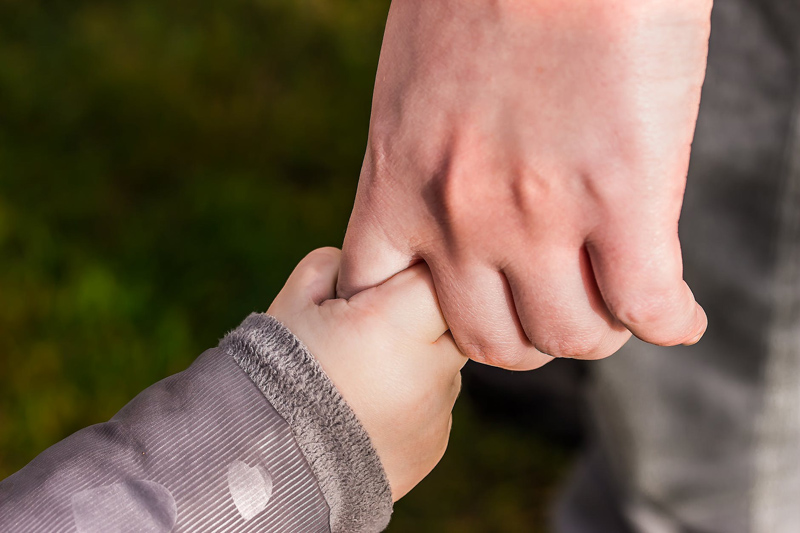 Teaching reading to children with special needs even when they do not demonstrate 'reading readiness' opens up a whole new world of information and communication for them.
Encouraging our sons and daughters to become readers at home should always be an enjoyable enterprise for both parent and child, because our relationship with our children is more important than any accomplishment or goal we can set for them.
Teachers have been surprised to discover that including children with developmental disabilities like Down syndrome in mainstream classrooms can lead to early success in reading.
Sometimes a student with a disability will learn to read when given the opportunity, after failing to accomplish pre-reading goals on an IEP. Many students who have speech therapy needs will speak more clearly, including all the sounds and syllables in a word, when they learn the visual representations of the sounds.
Some families turn on the 'closed caption' function when their child is learning to read to help them to understand the relationship between the written and spoken word. Others discover that their son or daughter has had difficulty in speech due to undiagnosed hearing problems when they suddenly start communicating differently after learning to read and spell.
Teachers may employ big books, word and sentence boards, children's software programs, DVDs or educational television shows to help children learn to decode words, use phonics, and count out syllables. Some innovative programs use music and physical movements. 'Talking books' and computer software that reads aloud to children can entertain them as well as build their skills in sight reading. Being among readers who enjoy books and magazines can inspire children to put more effort into learning to read and so does learning to associate reading with comfort and companionship.
Some students have to be taught to read at home to prove to educational experts that they have that potential. Remember that teachers and staff are doing their best according to what they have been taught, and the experiences they have had before meeting each child. It can be difficult for them to believe two contradictory facts, and they may reject the one that has the most evidence if they believe strongly enough in the one that doesn't - just like the rest of us. They may have never met a child with your son or daughter's diagnosis who can read, and may not have read the most recent research on supporting students with special learning needs to build literacy skills.
One thing is for certain - children need many opportunities to learn to read, and no matter how soon or late they become readers, whole new worlds can open up for them. Children with developmental disabilities or other special needs should have access to books before they learn to read for themselves, just like their mainstream peers.
Just as expressive and receptive language skills may vary greatly in some children, reading skills and the capacity to understand higher level books may not match up. Each of us may have individual interests that we want to follow and we also may respond differently while reading the same book. Our children will find their favorite authors or stories only when they have access to a wide variety of literature and formats.
Books on tape and DVD are great alternatives to the printed page. Many children who struggle with the written word can still be enthralled by the stories found between classic book covers and the latest best sellers. The Library for the Blind may have resources that are real treasures for children with developmental disabilities and 'late bloomers' or those who need a slower pace reading on tape.
If you have found that your children enjoy listening to books on audio as they thumb through their storybooks, and if they love to have you read to them, do encourage their interests by scheduling that kind of 'down time'. It might foster a lifelong love of learning, or just be a comfort in times of transition or stress for you both.
Browse at local bookstores, your public library, or online retailers for books like
Teaching Reading to Children With Down Syndrome: A Guide for Parents and Teachers (Topics in Down Syndrome)
or
Literacy Skill Development for Students with Special Learning Needs
Learning To Read May Take Longer Than We Thought
https://www.npr.org/blogs/ed/2014/07/26/334967121/learning-to-read-may-take-longer-than-we-thought
Teacher uses closed captions as learning aid
https://www.tennessean.com/article/20121224/NEWS04/312240041/Teacher-uses-closed-captions-learning-aid
Radical Pedagogy
Literacy and Down Syndrome
https://www.huffingtonpost.com/rachel-adams/radical-pegagoy_b_1702096.html
Latinas for Latino Literature
Tips for Teaching a Child with Down Syndrome to Read
https://www.latinas4latinolit.org/2013/07/tips-for-teaching-child-with-down.html
I is for infant: Reading aloud to young children benefits brain development
https://www.pbs.org/newshour/bb/infant-reading-aloud-young-children-benefits-brain-development/
You Should Also Read:
Signing, Reading and Spelling for Communication
Homeschooling Children with Special Needs
Literacy Skill Development for Children with Special Needs


Related Articles
Editor's Picks Articles
Top Ten Articles
Previous Features
Site Map



Follow @DownSynAdvocacy
Tweet





Content copyright © 2022 by Pamela Wilson. All rights reserved.
This content was written by Pamela Wilson. If you wish to use this content in any manner, you need written permission. Contact Pamela Wilson for details.