The Purpose of Goals--Self Actualization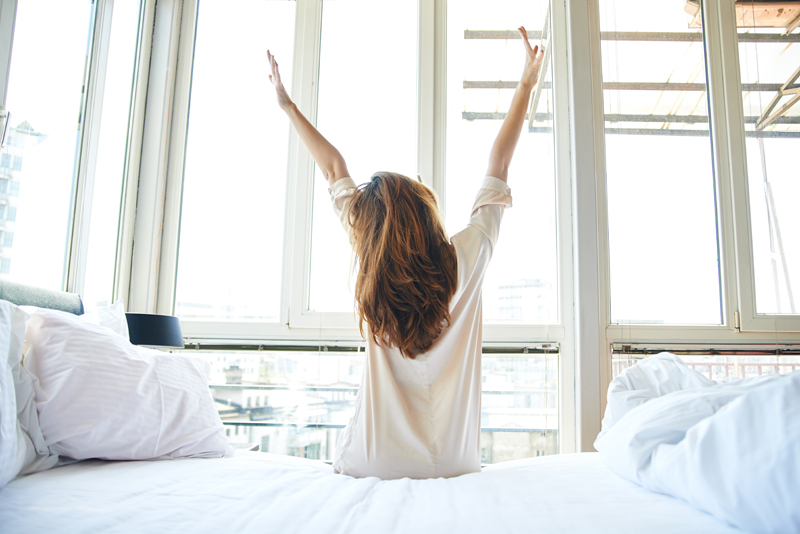 About a month ago, I made a first-in-a-life time amazing discovery. After 26 years of feeling completely overwhelmed by life, suddenly, out of the blue, I was bored. At least I thought I was bored. Since I'm an introvert unfamiliar with boredom, I decided to verify my assessment. I asked my extroverted 12-year-old son who sometimes complains of being bored what it feels like. "How do you know when you're bored?" I asked.

He replied saying that boredom is when you have many options open to you, in terms of what you could be doing. The only problem is you don't want to do any of it.

That's boredom.

So my diagnosis was correct. There was lots of stuff I could have been doing that day. However, when I looked at my to-do list I didn't feel the familiar mounting tension and stress that rarely fails to motivate me. On many a day fear of failure has urged me to grab an item—even the most loathsome task—from my to-do list just so I would feed my need to be productive. Not wanting to do something unpleasant isn't a shock. What was troubling was the fact that the more attractive tasks on the list lacked their natural gravitational pull.

In short, my usual internal motivators fear, anxiety, excitement and passion had abandoned me. I was bored!

This initial encounter with boredom called to mind a conversation I had years ago with one of my girlfriends. We got on the topic of stress and anxiety. I told her I was feeling a lot of stress both when I thought of what I was currently doing and what I would be doing in the near and distant future. There were still small children to raise, hundreds of articles to write and a trillion little details I'd have to take care of—all of which were perched menacingly on the horizon of my life.

In the years since I had that conversation, much of what I was anxious about has already taken place and is behind me. My children have grown several inches. They've developed their own interests in sports and other activities. They even help with the dishes! Since that day I expressed my fears to my friend, I've written at least 200 articles and some fiction. Aside from writing, I've had several other gratifying professional experiences. I've accomplished quite a bit. But that day when I was talking to my friend, all of this was still in my future--and I felt the anxiety and excitement of having yet to experience it.

The more I accomplish, the less anxious I feel. The less anxious I am, the less I feel compelled to stay perpetually busy. It's as if my internal task mistress is taking a much deserved vacation. And this is what I wanted! To not feel the weight of the world on my shoulders.! Only I had no idea what was on the other side. Thus the saying: be careful what you wish for.

While boredom is not such a terrible thing (if I had to choose between overwhelm and boredom I'd choose boredom any day of the week) fortunately, my brush with it did not last long. The next day I was back on track joyously checking things off my to-do list. Instead of being motivated to perform by the transient emotions of fear and passion, I instead relied on rituals, routines and habits I've been honing for years.

While it was brief—only one afternoon—my contact with boredom made me realize that I'd overcome my overwhelm without even knowing it. In fact I was downright content, yet not conscious of it, that is until some balance was upset and I crossed the line into ennui.

So how did I get there I wondered, to contentment? I knew that accumulating accomplishments did not lead to my contentment. It was the opposite. In other words each article I'd written didn't add to my life, rather each finished task mercifully took something away. In my twenties and thirties I was weighed down by what I had yet to do. I was oppressed by my future. Striking things off my list, produced the sensation of growing lighter and lighter and lighter.

My life was not about finding missing pieces as I once had thought. I was whole already, there was just too much stuff on my to-do list for me to see. Every word written, every goal completed chips bits and pieces away like a sculptor with a chisel slowly revealing a work of art, my true self.

This is one reason why we must continuously pursue goals despite our reservations and our fears and our consternation. We must persevere despite all of the uncertainties. If you choose the right goals, they can lead the way to self-actualization.






Related Articles
Editor's Picks Articles
Top Ten Articles
Previous Features
Site Map





Content copyright © 2023 by Leah Mullen. All rights reserved.
This content was written by Leah Mullen. If you wish to use this content in any manner, you need written permission. Contact Leah Mullen for details.