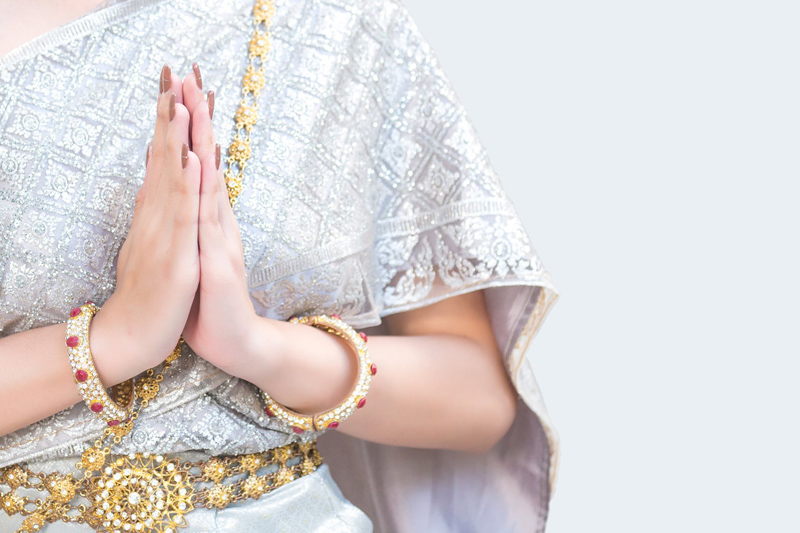 I will never forget the first time I tasted Chiang Mai Sausage about 20 yers ago. The sausage was being grilled on a small make-shift charcoal grill. This particular sausage maker made them in small round ballsncased in pork casings then served on wooden skewers.

The sausages are actually fermented by hanging the strings suspended from trees for a couple of days. I do not recommend this procedure for safety reasons as bacteria will grow. We make them in very sterile and safe conditions, refrigerate and grill with 3 days of making them.

You also can form this sausage mixture into patties if you do not have the proper sausage making equipment. I have the sausage attachments for my Kitchenaid, but for quick sausages I form little links by hand or make patties.

You serve these sausages with fresh Thai Dragon chiles and sticky rice which is rolled into balls and dipped into Sweet-Hot Chile sauce. I often make these into 5" long links carefully twisting off each link and vacuum pack and freeze for future use.

One of our favourite ways to eat these flavourful sausages is to grill them, then cut into 1/2" thick slices, brown in a skillet and toss with Chicken-Chile-Fried Rice.

5 lb. Pork butt- minced/diced/coarse grind
½ cup fish sauce (Golden Boy is a good Brand)
2 cups fresh garlic - minced
1 cup cilantro leaves - chopped
1 Tbs cilantro root/stems –chopped/pounded
1 tsp peppercorns – canned, mashed
1/4 cup lemon grass – sliced, minced and pounded
2 tsp Galangal minced
¼ cup shallot - minced
1/2 cup red curry paste (Mae Ploy in the tub-or make your own)
24-30 Thai Chiles minced
24 pair Kaffir Lime leaves - finely sliced
Sausage casing – prepared (Hog casings)

Combine all ingredients but pork- pound into a paste. Mix paste and
Pork thoroughly. Force into sausage casing and tie-off in 4" to 5"
lengths.

Refrigerate overnight to allow flavors to blend.

This is served fried with fresh Thai Chiles, Basil, and sticky rice.

I also use it cut up and browned and use in Chile Fried Rice which
is terric served with cut up heirloom tomatoes.


Mary-Anne Durkee





You Should Also Read:
Fried Rice with Chaing Mai Sausage


Related Articles
Editor's Picks Articles
Top Ten Articles
Previous Features
Site Map





Content copyright © 2022 by Mary-Anne Durkee. All rights reserved.
This content was written by Mary-Anne Durkee. If you wish to use this content in any manner, you need written permission. Contact Mary-Anne Durkee for details.