Halloween Safety Tips - Children with Disabilities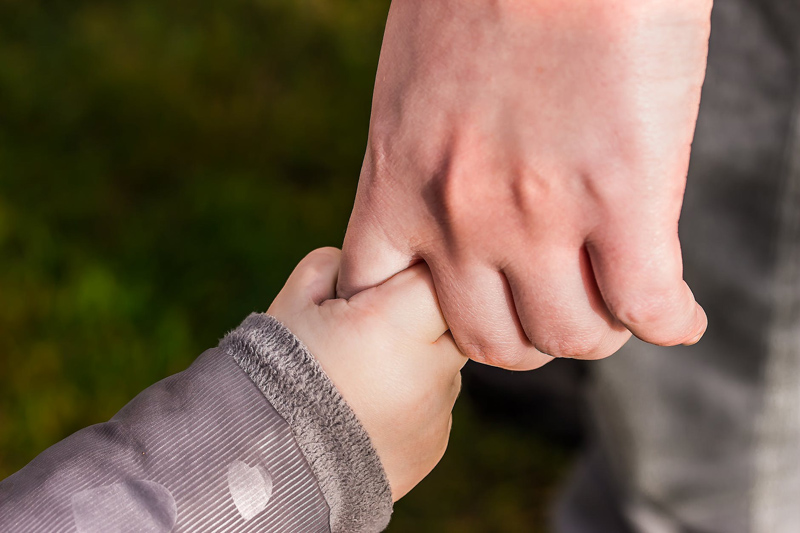 Warnings about the dangers of Halloween traditions like trick-or-treating, dressing up in store-bought or homemade costumes, and attending public events or parties often overlook the extra risks that children with disabilities may find during this holiday season.
Families of children with special needs should not overlook Halloween safety tips that first responders and child advocates have put together for a less risky holiday, and those who plan events for all children in the community should never disregard the concerns parents share about the small accommodations and support some of our children need.
Just as curb cuts and automatic doors that provide easier travel and access for children using strollers as well as those in wheelchairs, some of the extra planning that benefits trick-or-treaters with disabilities is very useful for their mainstream peers.
Snack, drink and prize alternatives for children who have dietary restrictions are often popular with children whose parents prefer healthy treats and wish for them to avoid sweets. Wide aisles, firm pathways and easy access created for children in wheelchairs or strollers are often better designs for families walking through an event.
Providing quiet areas, first aid and health resources, alternate activities, and games that can be enjoyed by a wider variety of age groups will benefit every family. A reading table with Halloween-themed books can help reassure children who are not able to remember the difference between reality and fantasy.
Children and teens in wheelchairs should not have to look two feet above their heads to be entertained in a scary haunted house when they pay their money and take a turn. Planning areas where the ghoul or ghost is sitting down provides unexpected and novel scares for those who are looking for the worst.
Some children are more sensitive to scary masks, loud and startling sounds, creepy or gross items, and Halloween lighting. Parents or grandparents often appreciate finding a friendly and funny rather than a scary ghost in a haunted house, especially with sensitive or young children.
Taking extra care in choosing hypo-allergenic face paints, practicing good health habits between 'clients' and providing handiwipes for children with sensory issues who find the make up uncomfortable will also provide comfort and a healthier atmosphere for children with stronger immune systems.
Some advocacy groups and service organizations plan Halloween parties for children with disabilities, their siblings and friends. The first event my family participated in after my son was diagnosed with Type One diabetes was the annual Halloween party of a diabetes support group.
My seven year old looked longingly at the tables full of treats, the drink table, and the games, hanging back because he had learned just two months earlier that he could no longer eat or drink anything that appealed to him. When I told him that he could fill a plate and choose a drink he looked down at the floor and reminded me that he needed a blood test and shot, as if I had forgotten parties were a thing of the past.
I put my hand around his shoulder and pointed out children all through the hall who were getting their fingers poked, looking at meters, getting shots, and then filling up their plates. It took a while for him to take it all in. When I told him that all those kids had diabetes, too, that all the snacks and drinks were for kids with diabetes, he looked up at me and smiled like I had opened up the door to a whole new better world. That was probably the first moment I felt that life would be bearable for me again. It had been so long since I had seen that smile.
His sister and all the other sisters and brothers of children with diabetes were having a great time, too. We returned every year to that party, and I watched many other parents showing their newly diagnosed children the same thing I showed my son.
I have no problem at all with parties and events planned around children with a particular diagnosis that the whole family can enjoy. Those who plan community events for mainstream children can only improve the experience when they plan in advance to accommodate kids with special needs.
Remember that small children overhear older children's and adult stories about outrageous events that occured in previous years, and may not know what to expect on Halloween. Reading stories and talking about expectations or traditions can help prepare our children for the unexpected, too.
Protecting and encouraging all of our children at inclusive Halloween events reduces many health and safety risks that may have been overlooked otherwise. Now let's have fun out there.
Browse at your local bookstores, public library or online retailers for books about
Halloween
and
Child Safety
Halloween Safety Tips from the Los Angeles Fire Department
https://www.lacity.org/lafd/hween.htm
Dangers of Novelty MakeUp - FDA
https://www.cfsan.fda.gov/~dms/cos10-31.html
Serious Risks of Using Decorative Contact Lenses FDA Warning
https://www.fda.gov/consumer/updates/decorativecontacts102207.html
Temporary Tattoos (imported) and Henna/Mehndi - FDA Warning
https://www.cfsan.fda.gov/~dms/cos-tatt.html
Eye Cosmetic Safety and Kohl Warning
https://www.cfsan.fda.gov/~dms/coseye2.html
Food and Drug Administration Halloween Safety Tips
https://www.fda.gov/oc/opacom/kids/candyandtreats.html
Consumer Product Safety Commission - Halloween Safety Tips
https://www.cpsc.gov/cpscpub/pubs/100.html
Prevent Blindness America - Halloween Safety Tips
https://www.preventblindness.org/safety/halloweensafety.html
American Red Cross Safety Tips
https://www.redcross.org/services/hss/tips/October/octtips.html
Halloween and Diabetes
https://www.childrenwithdiabetes.com/d_0n_c00.htm
Carbohydrate Values for Common Candies
https://www.childrenwithdiabetes.com/d_0n_c00.htm
Halloween: Tricks for Handling Treats
https://www.childrenwithdiabetes.com/chat/foodmatters_20001023.htm
Nutrition Facts for Top Halloween Treats
https://www.childrenwithdiabetes.com/chat/foodmatters_20001023.htm
ADA - Halloween Tips for Parents & Kids
https://www.diabetes.org/for-parents-and-kids/halloween.jsp
Halloween on a Restricted Diet
https://specialchildren.about.com/od/holidays/qt/halloweendiet.htm
Halloween Costumes for Kids in Wheelchairs
https://specialchildren.about.com/od/inthecommunity/qt/costume.htm
Safely celebrating Halloween when your child has food allergies
https://www.kidswithfoodallergies.org/resourcespre.php?id=42
Trick or Treating with Celiac Disease
https://www.buzzle.com/articles/halloween-trick-or-treating-and-celiac-disease.html
Kids with Learning Disabilities - Plan for Safe Trick-or-Treating
https://learningdisabilities.about.com/od/socialskills/qt/trickortreating.htm
Help Your Child With IBD Enjoy Halloween
https://ibdcrohns.about.com/od/holidayswithibd/tp/halloween.htm
From Crib to Kindergarten: The Essential Child Safety Guide
Don't Make Me Rip Those Chicken Feathers Off You by Dana Lone Hill
" ... To excuse the fact that you are mocking and making fun of every woman I have ever looked up to in my life is total disrespect. ... The Native women in my life, related or not- friends and relatives- are artists, writers, doctors, lawyers, tribal workers, counselors, tribal chairpersons, directors, photographers, blue collar workers, mothers, sisters; and we are proud of being Native.
Don't even try to take away everything we represent with your idea of who we are with a few chicken feathers. ..."
https://lastrealindians.com/dont-make-me-rip-those-chicken-feathers-off-you/
You Should Also Read:
Soothing Children's Fears
Costumes for Children with Special Needs
Halloween Costumes and Childhood Disability


Related Articles
Editor's Picks Articles
Top Ten Articles
Previous Features
Site Map



Follow @DownSynAdvocacy
Tweet





Content copyright © 2022 by Pamela Wilson. All rights reserved.
This content was written by Pamela Wilson. If you wish to use this content in any manner, you need written permission. Contact Pamela Wilson for details.