Halloween Costumes and Childhood Disability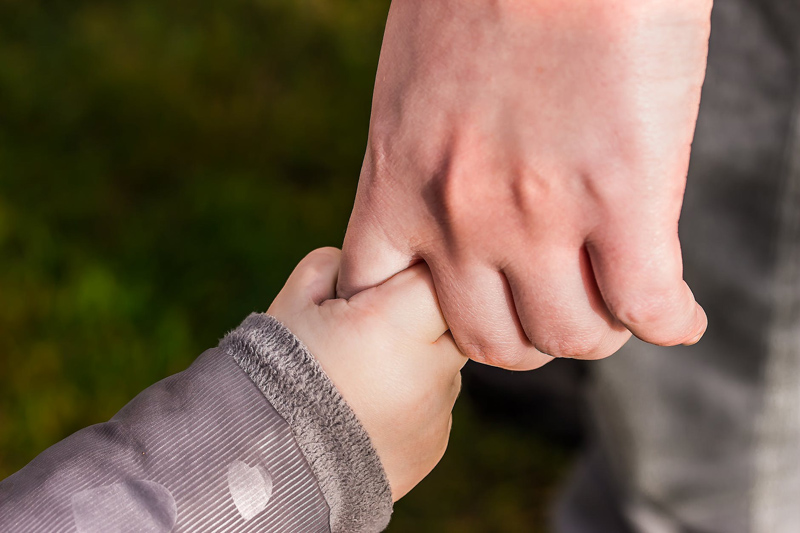 Teens or children with disabilities, chronic medical conditions or other special needs often show the same or greater interest in Halloween costumes, makeup and props as their mainstream peers.
Children of all ages can enjoy imaginative play and the freedom of trying out different identities. Many costumes can be modified to work for children and teens who have sensory or mobility issues. It is important to choose the theme or character first and then make the accommodations that fit the individual.
Shopping for costumes in person may help children make better decisions than viewing a commercial or computer screen, or it may be overwhelming. It is up to adults to make decisions on the quality, safety or appropriateness of a costume. That being said, there is nothing quite like finding one that will be stowed in a 'dress up' box for years.
The power of the media in determining a child's preferences has been demonstrated by research showing that many children will accept a rock as a lunchbox treat if there is a sticker with a recognized cartoon or movie character on it.
Browsing online to find the 'best selling' costumes, the highest interest movies or DVDs for children and teens can provide a background in current popular culture. A wish to be a princess may not mean a generic costume, and is most likely to be specific to a certain movie or book. The same can sometimes be said for pirates, astronauts, wizards, cowboys or vampires.
Older children may have an increased interest in vampire gear due to the popularity of the movie Twilight and other horror features and television shows featuring those creatures of the night. It may be more important to be like everyone else than it is to be unique, even to those who are determined to express their individuality.
Younger children can be entirely fickle. Their dedication to a costume bought last week can disappear when they see a new movie or old DVD this weekend. On Halloween night, they are quite likely to want to wear the original costume. Follow your best instincts and enjoy the process. Take pictures during costume fittings in case you are too busy during official wearings at parties and out in the neighborhood.
Toddlers and preschoolers may find that they prefer to wear hats instead of masks. As always, expect the unexpected with this age group - easy 'standby' options help everyone involved. The youngest children can now be dressed in darling sleeper outfits that pass as costumes that can be worn until they are outgrown - and of course, they can spend a good part of Trick or Treat night snoozing.
If all else fails, you can do an internet search for homemade costumes up until the last minute - and remember to make room for some fun no matter what happens.
Browse at local stores or online retailers for costumes and ideas like:
Superhero, Harry Potter or other movie character costumes,
Disney princess or
Toy Story costumes,
wigs and masks, or
baby costumes
To the Max: Genius Halloween Costumes for Kids in Wheelchairs
https://www.parents.com/blogs/to-the-max/2012/10/04/uncategorized/genius-halloween-costumes-for-kids-in-wheelchairs/
EasyStand Blog: Confessions Of A Halloween Baby
by Shawn Dean
Halloween Wheelchair Costumes
https://blog.easystand.com/2011/10/halloween-wheelchair-costumes/
EasyStand Blog: Making Halloween Fun for Your Special Needs Child
by Dawn Villarreal
https://blog.easystand.com/2010/10/making-halloween-fun-for-your-special-needs-child/
Halloween Costumes for People Using a Wheelchair
By: Amy Wilson
https://www.christopherreeve.org/
Don't Make Me Rip Those Chicken Feathers Off You by Dana Lone Hill
" ... To excuse the fact that you are mocking and making fun of every woman I have ever looked up to in my life is total disrespect. ... The Native women in my life, related or not- friends and relatives- are artists, writers, doctors, lawyers, tribal workers, counselors, tribal chairpersons, directors, photographers, blue collar workers, mothers, sisters; and we are proud of being Native.
Don't even try to take away everything we represent with your idea of who we are with a few chicken feathers. ..."
https://lastrealindians.com/dont-make-me-rip-those-chicken-feathers-off-you/
Halloween as white privilege
Lacking both imagination and humanity/ It's a culture, not a costume
https://www.racialicious.com/2013/10/30/voices-halloween-a-white-privilege-christmas/
You Should Also Read:
Costumes for Children with Special Needs
Halloween Safety Tips
Down Syndrome and Costume Ideas - Childhood Disabilities


Related Articles
Editor's Picks Articles
Top Ten Articles
Previous Features
Site Map



Follow @DownSynAdvocacy
Tweet





Content copyright © 2022 by Pamela Wilson. All rights reserved.
This content was written by Pamela Wilson. If you wish to use this content in any manner, you need written permission. Contact Pamela Wilson for details.