Celiac Disease and Down Syndrome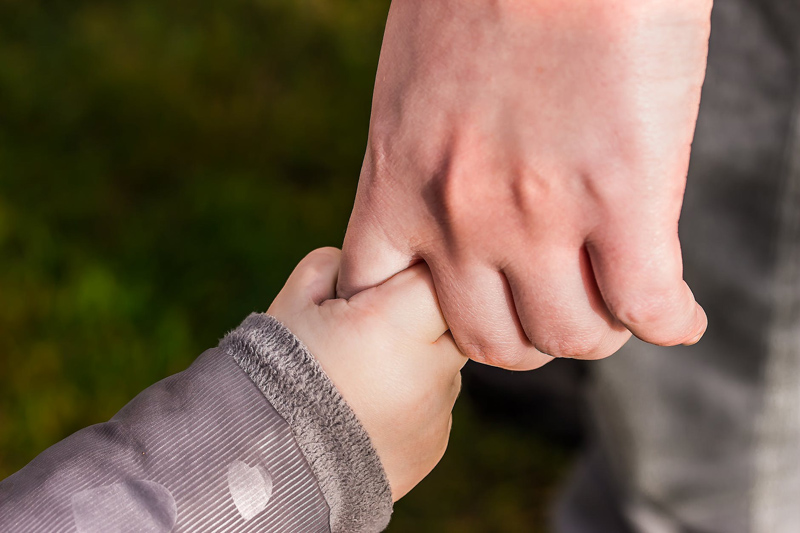 Awareness has grown among medical professionals and families that celiac disease is often asymptomatic in children with Down syndrome. The most cautious estimates suggest that up to ten percent of individuals with Down syndrome have celiac disease. Even that low estimate, one in ten, means that many families are learning all they can about gluten intolerance, meal planning and GF (gluten free) products.
Children with Down syndrome may have physical symptoms like gas, chronic diarrhea, weight loss and several others that can be attributed to temporary conditions or illness, and often have behavioral changes that may be an attempt to communicate their discomfort, pain, or fatigue. Many parents report that their child had no symptoms, or one or two that were recognized only after the diagnosis was made.
Although some children with celiac disease may develop a rash, have tooth discoloration, or sores in the mouth, each person presents different symptoms, and celiac can be very difficult to diagnose, especially in those who show no symptoms at all. Relatives of people with celiac disease, sometimes called celiac sprue, have a higher possibility of gluten intolerance but may not be aware they are affected.
National organizations have websites that describe screening tests for celiac disease, and your family doctor is often a good starting point for information on this topic. Because symptoms of several conditions may be falsely attributed to physical or medical conditions more common in children with Down syndrome, it is important to find medical professionals who are willing to use health care guidelines developed by those who have additional experience with patients who have DS.
When children with Down syndrome are diagnosed with celiac disease, there is a steep learning curve for families. It is important that parents be aware of common products and even medicines that contain gluten and cause problems for children who have celiac disease. These are often listed at web pages, in brochures and books on the topic.
Even a small amount of gluten can cause problems for children with celiac disease. Many health care professionals will advise parents to meet with a registered dietitian to explain and follow through with information and support.
Joan Medlen, RD, author of
The Down Syndrome Nutrition Handbook: A Guide to Promoting Healthy Lifestyles
, is a leading resource for families of children with celiac disease. Know that you are not alone in dealing with the challenges celiac disease and gluten free living introduces into your child's life - there are well informed professionals and parents who are reaching out to others, remembering the adjustments they made in the early months after diagnosis.
It is natural for families of children with the dual diagnosis of Down syndrome and celiac disease to feel anxious or occasionally overwhelmed in the weeks following diagnosis. Your child may find changes in routines and diet difficult, but it's common for them to feel much better within weeks of starting gluten free living.
Frustration with extended family, staff at school, daycare or recreation programs can make it difficult to work out the changes that are needed for the health and well being of the child with CD. Sharing articles and medical information, and eventually writing up a one page information sheet for substitute teachers and parents of your child's friends, will help educate and inform the whole community.
Because celiac disease is now recognized as a condition that affects over two million people in the United States, and a higher percentage of people worldwide than previously suspected, there are some gluten free products and goods available in many local grocery and health food stores. Some products are available through mail order, and even local pizza restaurants may offer gluten free items on their delivery menu.
Mainstream magazines and newspapers now feature articles about celiac disease and gluten free living, making it much easier to educate the important people in your child's life. National, regional and local advocacy and support organizations are also making information available to families through their websites and newsletter.
Their efforts are making a real difference in the lives of newly diagnosed children as well as individuals with Down syndrome who are living active, healthy lives with celiac disease and a gluten free diet.
Browse at your local bookstore, public library or online retailers for books on celiac disease, gluten free cooking, children's books, groceries and products that are now available for children and adults with celiac disease.
The use of the blood test anti-tissue transglutaminase antibody (tTGA-IgA) in adults with Down syndrome.
https://issuu.com/aapsus/docs/ajcm_summer_v10_n2_2014
Adult Down Syndrome Clinic: Celiac Disease
https://www.advocatehealth.com/luth/papers-g-l
Celiac Testing in Adolescents and Adults with Down syndrome
Learn more about Celiac Disease at:
Down Syndrome Health Website
Celiac Disease and Down Syndrome by Dr. Len Leshin
https://www.ds-health.com/celiac.htm
Celiac Disease in Children
https://www.bellaonline.com/articles/art21075.asp
Back to School with Celiac Disease
https://www.bellaonline.com/articles/art52323.asp
Celiac Disease and Juvenile Diabetes
https://www.bellaonline.com/articles/art48740.asp
See the website
Healthy Lifestyle Coaching for All Ages & Stages
from Joan Guthrie Medlen,
the author of
The Down Syndrome Nutrition Handbook: A Guide to Promoting Healthy Lifestyles - 2006
You Should Also Read:
Celiac Disease in Children
Back to School with Celiac Disease
Down Syndrome and Diabetes Dual Diagnosis


Related Articles
Editor's Picks Articles
Top Ten Articles
Previous Features
Site Map



Follow @DownSynAdvocacy
Tweet





Content copyright © 2022 by Pamela Wilson. All rights reserved.
This content was written by Pamela Wilson. If you wish to use this content in any manner, you need written permission. Contact Pamela Wilson for details.