Identify Your Hot Buttons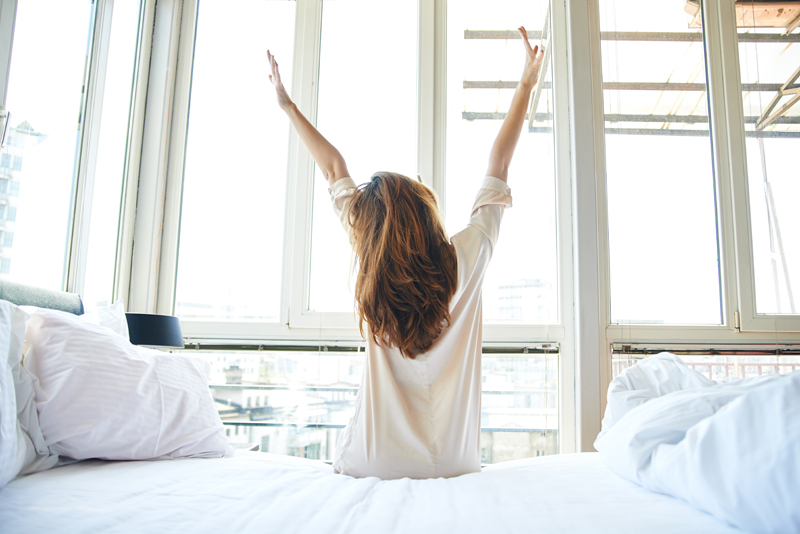 I'm sure you've heard those who are on the journey say that they are cleaning out their lives and ridding themselves of "negative" people. And since I've heard this so much, I can't help but wonder if the person who is doing the cleansing might—unbeknownst to them—have a special place on someone else's "get rid of…" list.

Oh the irony!

No, let's call it symmetry. You see what I've learned is that being a nice person doesn't protect you from landing on such a list.

I know this because a few years ago, I took myself through a people catharsis. And through this process I realized that the folks I was taking a break from weren't bad people. It was my reaction to them that was the problem.

I decided to do the hermit thing shortly after my second child was born. My husband went away to Chicago for a week on business and he arranged to have one of his family members stay with me to help out. We'll call her Aunt Josephine. Initially, I was happy because I thought it would be nice to have Josephine around since she was much more experienced with babies than I was. I was still a new mother. I had a newborn and my first child was barely two years old.

Well, the week didn't go the way I hoped. Not only did Josephine sit and watch me do most of the work, she also chose that time to remind me of all the things I said I would do, but hadn't. At the time my husband and I arranged it so that I had the new baby girl at home all day while he would take our son to pre-school in the morning and then he'd pick him up before coming home. Josephine told me that she didn't need any help when she was a young mother with several children at home. And the reason why I needed assistance was because I was on the computer all of the time.

The week was pure torture. When I mopped the kitchen floor, Josephine pointed out the places I missed. I was not only post-partum with two babies to take care of, but in addition, I had a nag to boot! When my husband returned I swore to him that I was never going to speak to Josephine again! In fact I was going to write her a letter to tell her exactly how I felt! How dare she kick me when I was down! I was enraged.

And it seemed it wasn't only Josephine that had less than positive things to say to me during this time. I started putting practically everyone I knew onto the "get rid of list" one by one until only my husband remained. Of course at a certain point I had to ask myself: is it them?

Or is it me?

Iyanla Vanzant says that we all have people in our lives who know how to push our buttons and the antidote for this is to disconnect those buttons. So I decided to go on a people fast, not to rid myself of negative people, rather my goal was to come to terms with the negative emotions others were able to invoke inside of me.

I'd known Josephine for years and I considered her one of the nicest people on the planet. I'd never disliked her before. Why now? After living with the question for awhile I was able to find an answer. Josephine was voicing my own concerns. I felt like a failure as a mother because I sent my two year old to school instead of having him at home with me and the baby all day.

I came to accept the fact that some stay-at-home mothers like Josephine don't need any help and some mothers like me do. After disconnecting this hot button, the conclusion was as simple as that. So no one can intentionally or accidentally use this issue to hurt me ever again. The potential emotional threat—that I'm an incompetent mother—has effectively been neutralized.

Thankfully, I never sent the letter to Josephine telling her off. Over time I realized that being a mother was really all that she had. She had absolutely no outside career or friends to speak of. She and her husband had split many years before. The result of her single minded dedication to motherhood are four wonderful adults anyone would be proud of.

She obviously has it in her to be insensitive at times, but as an elder mother I have to give her the proper respect. Josephine passed all of the tests long ago, meanwhile since my children are still in elementary school, the jury is still out on me.

And you know the rule with respect, it's reciprocal like the "lists" I mentioned earlier. If you give, you certainly shall receive. Earlier this year when my first book was published and the post-partum period and subsequent isolation were distant memories, Josephine called to tell me that writing a book was quite an accomplishment. Finally she knew why I was on the computer so much!








Related Articles
Editor's Picks Articles
Top Ten Articles
Previous Features
Site Map





Content copyright © 2022 by Leah Mullen. All rights reserved.
This content was written by Leah Mullen. If you wish to use this content in any manner, you need written permission. Contact Leah Mullen for details.