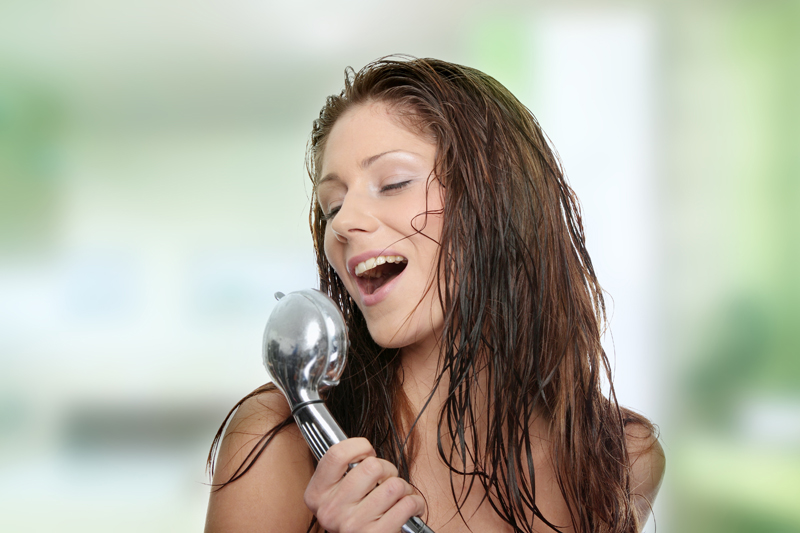 I fell and broke my wrist recently. I'd like to say I was doing something dramatic and romantic when it occurred, such as performing my music on a trapeze, a galloping horse, or a sailboard. But the reality is, I was carrying a large box, and there was this branch… that the wind had blown onto a stepping stone, which was made rickety by a gopher who was tunneling his new digs under it by our deck. And it was on this combo that I slipped (insert cartoon timbales roll)… and fell on top of several random pointy objects and gardening implements. Ow.
Sigh… better my wrist than my face.
Broken wrists, it turns out, are very common. One medical source I read even went so far as to state that most people will experience one at some time in their lives. Truly I had no idea. And good wrist action appears to be an essential for most forms of musicianship. Fortunately, there are excellent methods for repairing the damage, and in most cases the wrist can heal pretty close to good as new. But it takes time.
So naturally, while convalescing, under enforced inactivity, injured portion encased, iced and gingerly laying on a raised platform (above the heart) beside my computer desk, it occurred to me that I could type, peckishly, with one hand, articles for musicians, addressing what to do about injurious accidents.
Have a substitute or understudy for any band-member
Life happens. Just in case something unforeseen happens to any band-member, it is better for both the band and the clients, for you to have back-up musicians to call upon on short notice.
Each musician should try to have at least one and ideally more good subs, compatible with your sound and energy, versed in the band's style, who knows your arrangements, and has rehearsed with you. Try to make sure you have a sub who is likely to be available for a surprise gig.
In some cases, something out of your control can happen and it may be impossible to replace a performer for some reason or other.
Unique performers
If your performance is unique, you can be pretty irreplaceable. Example: while some people simply call me for a steel band, some clients expect me specifically. As a blond girl with some recognition, singing and playing Caribbean steel pan (aka steel drum) in a wide variety of styles, I am not always easy to cover for. Right now (with a wonky wrist) I can't play pan, but I can still sing. And I know some excellent pan players. So until my wrist is back in action, I may add another musician to my gigs to play pan.
Protections in your contract
When booking the band for an event, you usually don't need to have every musician's name and instrument spelled out on the contract. The name of the band, and usually the number of musicians, and in some cases the music style, are sufficient. Keeping the group's membership flexible will allow emergency replacements without breaking any terms. You can also have a clause in your contract that allows replacement musicians in emergency situations, even if band-member's names are listed.
If someone who is a draw or "the" draw for the show cannot perform due to an emergency, this can force the band to cancel, and in some cases can ruin an event. In such unfortunate situations, having a provision in your contract that spells out what you are and aren't responsible for, can protect you from potential lawsuits. In such cases it would usually be fair to refund your client if they have paid you, but you can make sure in writing that you aren't liable for additional damages.
If you would like to listen to or purchase music by Sabira Woolley, here is her
Music Shop
.
You Should Also Read:
Injuries & Performance II
Safety And Liability Insurance
Musicians: Get More Sleep


Related Articles
Editor's Picks Articles
Top Ten Articles
Previous Features
Site Map





Content copyright © 2021 by Sabira Woolley. All rights reserved.
This content was written by Sabira Woolley. If you wish to use this content in any manner, you need written permission. Contact Sabira Woolley for details.