Bangkok Barbequed Chicken (Bangkok style Gai Yang)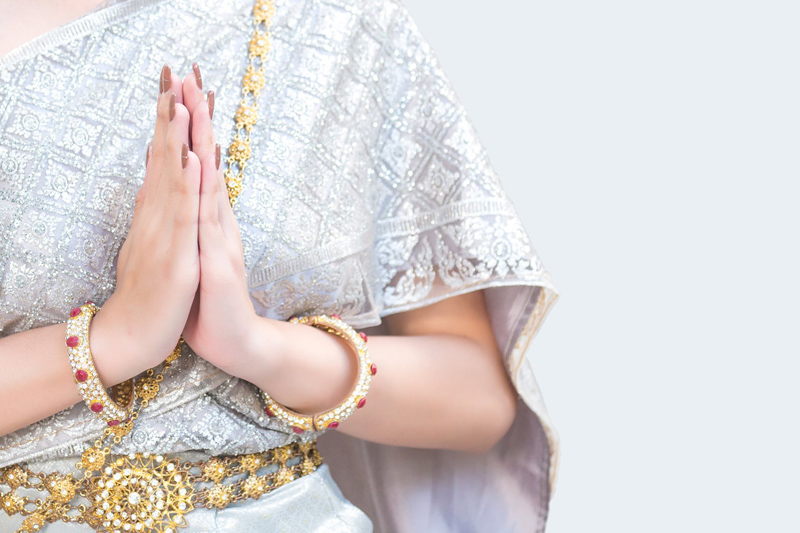 The following is a recipe for chicken that's hard to beat.

We first discovered this on the streets in Bangkok, where you can experience
some of the finest tastes in the world late at night in food stalls set up
along the streets. This particular dish was a favorite of the whole family,
but especially my youngest son, Joshua, who judged every location we visited
on the quality of this dish and his favorite soup, Tom Yum Gnung (a
traditional Thai favorite, with intense, flavorful broth and quickly-cooked
prawns).

We cook our Bangkok Barbequed Chicken whole on a gas-fired barbeque
rotisserie - the more authentic Thai street-version is split in half,
flattened out between bamboo spears, and grilled over charcoal. Either way,
this is any easy to prepare a treat that can turn ordinary roasting chicken
into an extraordinary treat, and can take a great free-range chicken intothe
poultry stratosphere.

Bangkok Barbequed Chicken

2 frying chickens (about 3-3 1/2 lbs. ea.), or 1 large roasting chicken (ab
out 6 lbs.)
1 can (14 oz) unsweetened coconut milk
2 Tabs Yellow Curry Paste (or 1 Tab Yellow Curry Powder) note:
Curry Paste is far better and more authentic - let us know if you can't find
it - we'll help!
2 Tabs Fish Sauce (there are several good ones - we like Golden Boy)
6 cloves of Garlic, roughly chopped
1/3 cup loosely-packed cilantro, including stems
2 1/2 Tabs Palm (Date) Sugar
1/2 teaspoon ground white pepper
Sweet Chile Chicken Dipping Sauce (available bottled in Asian markets, or see following recipe)

Lightly score/pierce the chicken (this step is the same whether you use
chicken halves or a whole chicken).

Combine the coconut milk, curry paste, fish sauce, garlic, cilantro, palm
sugar and pepper into a blender/food processor. Blend until smooth.

Pour marinade over whole chicken/chicken halves - turn skin/ breast-side
down. Spoon marinade into available cavities (with a whole chicken, pour
into the open cavity) and marinate in the refrigerator overnight (minimum
12-18 hours)

Grill or rotisserie the chicken, basting occasionally with the left-over
marinade.

Sweet and Spicy Chile Dipping Sauce

1/2 cup white vinegar
1 cup sugar (preferably date palm sugar)
1/2 teaspoon salt
1 Tablespoon Chinese-style chili-garlic sauce (preferably Lee Kum Kee brand)

note: this sauce can be found in most Asian markets already prepared and
bottled, usually called Sweet Chili Dipping Sauce

In a small saucepan, combine the vinegar and 1/2 cup of sugar. Bring to a
low boil over medium heat, stirring occasionally. Lower the heat to medium
and stir in the rest of the sugar. Cook for 2 minutes, stirring frequently
as the mixture comes to a boil. Reduce the heat and add the salt. Stir in
the chili paste and remove from the heat - cool, and serve at room
temperature.

Try this for summer barbeques - hopefully, you'll find it as good as we have.

Enjoy!!






Related Articles
Editor's Picks Articles
Top Ten Articles
Previous Features
Site Map





Content copyright © 2022 by Mary-Anne Durkee. All rights reserved.
This content was written by Mary-Anne Durkee. If you wish to use this content in any manner, you need written permission. Contact Mary-Anne Durkee for details.