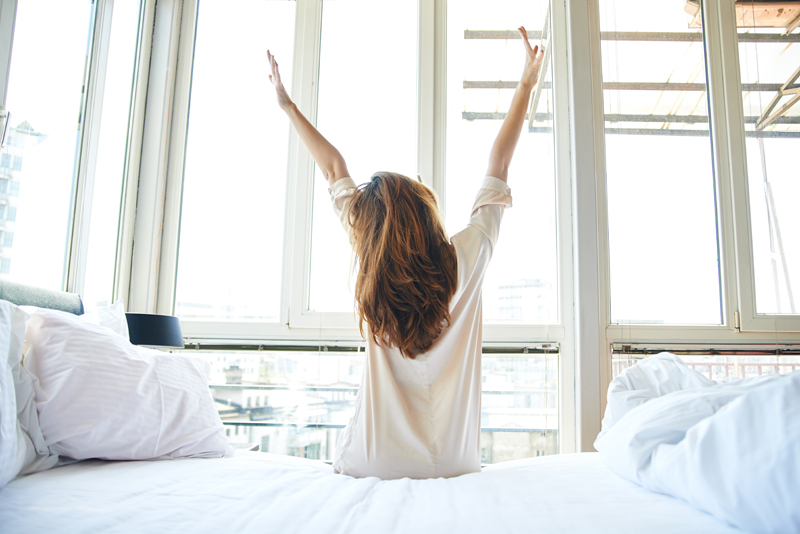 Like many other women during the 1990's I went to see Waiting to Exhale with a group of girlfriends and tuned in to watch Living Single, Sex and the City, Friends and the other shows that depicted 20 and 30 somethings searching for Mr./Ms. Right. I watched because they made the single/searching life style seem like so much fun.

They all seemed to ask themselves: Will I get married? Will I have children and if I do, with whom?

Meanwhile I was quite married and had never been on a real date in all of my young adult life. When I went out to dinner with my husband, I knew we were then going home together afterward. There was very little uncertainty there.

What I didn't realize at the time is that my life contained an element of the unknown and I felt the same call to adventure as my peers. Only my dissatisfaction resulted in my hopping in and out of companies instead of relationships. I have the job search process down to a science. Over the years, I've dedicated more time and love to my resume than any other document I've produced be it essay or article or novel. And to me the interview is a performance imbued with consequence. Like a first date.

I keep asking myself over and over: Will I ever find a good job? Should I nix the job thing and try to write for a living? Is starting a small business something I should consider?

For most of us who are interested in living a full life, the quest is everything. Like Judy Scheindlin wrote in her book Beauty Fades, Dumb is Forever, "I'm always looking for the surprise, the new opportunity, the adventure. I have only one life to live and I'm not going to waste it. I'd rather burn out than rust out…"

The only problem is that the unknown can be a very frightening place. Starting a new job—something I'm very familiar with—always feels like drowning to me. To stay grounded I acknowledge the areas where I am accomplished. It's good to know that I'm good at something as I venture off into the great beyond where I am eternally "a beginner" reaching for a life preserver.

I might have to ask the same question six times the first day of the new job, but I'm still an okay writer I keep reminding myself after each of my newbie related snafus.

In my quest for the perfect job I've kissed a few frogs. I remember being thrilled about a new position, until I realized that the "office" I was promised was a renovated bathroom stall! Not every effort results in success, but I know it's important to keep on moving forward even if I'm only taking baby steps.

Once I had the pleasure of writing for a magazine called Sisters in Motion where the publisher said she wanted me to interview everyday "sheros" for my profiles. "You don't have to be a poet laureate to have arrived," she said. And I've taken those words to heart as I reconsider my mission.

My quest isn't as wide open as it used to be. A distillation has taken place and I'm beginning to think perhaps the journey is not exclusively about pursuing a passionate all consuming calling that will lead me to a corner office or make me world famous. Maybe it's a search for peace of mind for myself and those around me.

Now if I could only find a way to put this down as a credential the next time I update my resume…





Related Articles
Editor's Picks Articles
Top Ten Articles
Previous Features
Site Map





Content copyright © 2023 by Leah Mullen. All rights reserved.
This content was written by Leah Mullen. If you wish to use this content in any manner, you need written permission. Contact Leah Mullen for details.