Interpreting and Integrating Life's Messages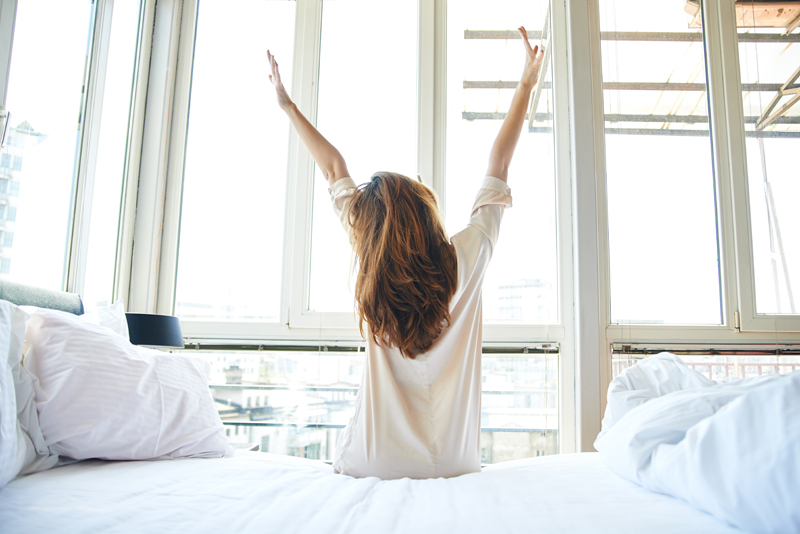 Awhile ago I was talking to a friend who was considering picking up stakes from New York and moving down to Georgia. The desire was there, his money was right. There was just one more thing he wanted before turning in his resignation and loading up the U-Haul. Of course, I had to ask what was stopping him.

"I just need a sign," he said.

My friend was looking for what I call the bolt of lighting, the writing in the sky. The burning bush. However, life doesn't always work like this.

It's true that sometimes things do come easily. This is called grace. Other times you've got to search. And while you're searching for answers to your questions, it's common for what I call "threads" to keep popping up here and there. A line in a novel or a bit of dialogue from a television program will give you a deeper understanding of something you've been pondering.

I don't think I believe in coincidences so I like to think of these connecting threads as synchronous messages in reference to Carl Jung's idea of "sychchronicity."

For example lately I've been thinking about "needs"—specifically my own. Lo and behold when out of curiosity I Tivoed an episode of Marriage Today with Jimmy and Karen, they were talking about a woman's needs.

Later on that week, I finished reading Judge Judy Sheindlin's book Beauty Fades, Dumb Is Forever: The Making of a Happy Woman. When I got to the end of the book, I realized the entire thing was also about needs—Sheindlin's needs, not as a judge or television personality, but as a woman.

Over the years I've received many synchronous messages that I then wrote down and lost in long journal entries. This is not good because these threads are useless unless I'm able to interpret and then weave them into my everyday life. Epiphanies are wonderful and exhilarating, but what we're really looking for is not necessarily a eureka moment, but a slow, gentle transformation—a becoming.

Here are some ways you can ferret out information and use what you learn:

1)State your questions in a notebook separate from your journal and update regularly.
2)Research. Go to the library. As the saying goes, there's nothing new under the sun. If you have a question, surely there's a book about it.
3)Talk about your questions and findings. I like to "test" what I've learned by talking it out with others.
4)Put what you learn into practice.

In terms of my current focus—needs—Judge Judy ends her book with this phrase: Do Not Abdicate. I've kept this in mind as I promised myself I'd seriously look into attending graduate school before the end of this year. A master's degree is something I've wanted for 13 years.

At first I hesitated to pursue graduate work because I was undecided about what I wanted to study. Then as the years passed, I became intimated by the idea of taking the GRE and then going back to professors I hadn't spoken to in a decade to ask for references. Then add to all of that, the kids, the job, etc, etc. Maybe like my friend I was simply waiting for something to happen to let me know if a masters was the right thing for me. And if so when was the absolute right time?

Well today, I decided enough was enough so after work I went to pick up an application. And in about 30 seconds I discovered that the field I'm interested in studying--Higher Education (New York University)--does not require the GRE or letters of recommendation!

There was no grand sign, I just had to put my fears on a back burner and move forward. Then almost as if by magic, a portal opened. Now all I have to do is simply step inside.




Related Articles
Editor's Picks Articles
Top Ten Articles
Previous Features
Site Map





Content copyright © 2023 by Leah Mullen. All rights reserved.
This content was written by Leah Mullen. If you wish to use this content in any manner, you need written permission. Contact Leah Mullen for details.