Interview with Success Coach Ericka D. Jackson continued…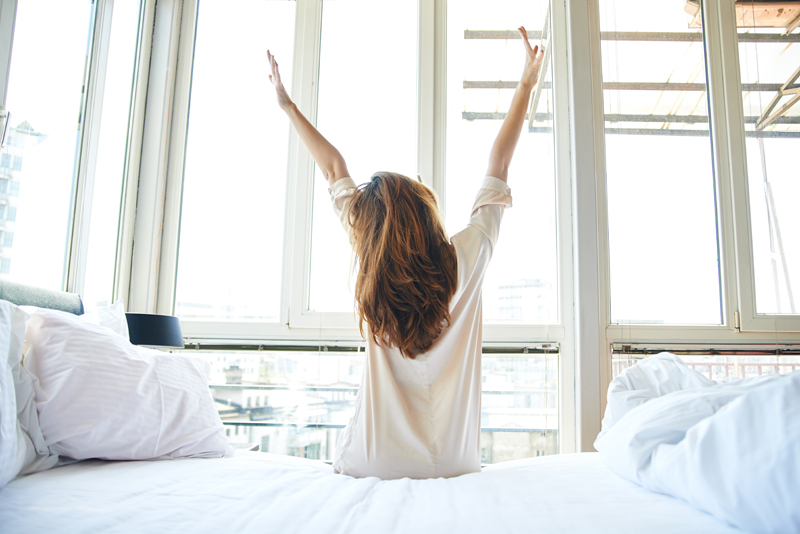 Last week we started a discussion about fear with Success Coach and author Ericka D. Jackson. In the first installment Ms. Jackson defined fear as being a spiritual issue.

"Fear is a powerful tool God gives us to recognize the areas of our lives that need faith—and works—shined upon them," says Ms. Jackson. "It is not something to fight or overcome. It can be our best friend on our path to experiencing the success we truly desire and deserve."

This week, we're continuing the conversation.

***

LYM: If we're faced with several choices which all look good and we're afraid of making the wrong choice, how can we overcome this? (Basically what is the process of fearlessly making a sound decision?)

EDJ: Great question!!! Again, this is a spiritual issue and when we are faced with choices, we often miss this aspect. We rely on our past experiences, our perceived limitations, fear, etc. to make decisions when God has provided the most powerful tool ever to always keep us on the right track. Intuition or as the scripture refers to it, wisdom. It comes from a deeper place than trying to make up one's mind. It is really about trying to make up one's heart, soul, and spirit. We have been dulled to the natural responses of our heart and spirit. Now, let's take it a bit deeper and add some structure to this...

The first step in the process of fearlessly making a sound decision is to:

1. Know, with certainty, the outcome you desire to experience.

2. Know God works for your greater good so there really is no such thing as a wrong choice. Even when we fail to listen to our inner wisdom, circumstances will arise that push us from the "wrong" choice and toward what is best for us.

3. Assess from each of our perspectives - intellectual, past programming, heart, soul and spirit. For example, let's say you are offered what appears to be a great job, but you are torn. Why do we get "torn" and lose clarity? It's usually because our spirit is telling us something different. Our head may be saying "Maybe", our heart may be saying, "Yikes!", our past programming may be saying, "It's too good to be true or I am not deserving of such a salary." Yet, our spirit is screaming "No!!!" That's usually when we say "It all sounds good, but something just doesn't feel right." THAT is the voice of God and God will always lead us in the right direction.

4. Listen to your intuition or inner wisdom and ask for clarity through prayer. A spiritual mentor of mine taught me to ask for clarity by saying, " Lord, please reveal to me your will in this situation and I ask that you reveal it to me in such a way that it can't be mistaken for anything but what it is. I ask that you reveal it to me in a way that I will clearly understand." That changed my life! Ever since I began to pray that prayer, I have avoided wrong choices. Every choice I have made has always led me a step closer to my divine purpose and calling.

***

Ericka D. Jackson is the President of The Convergence Center. Ms. Jackson provides individuals, churches, and organizations with the tools, insights, and processes that propel them to achieve what she calls " their greatest Vision." She is the author of Self-Coaching: Your Guide to Living Inside the Bull's-eye and her first book, Inside the Bull's-eye: Living God's Vision For Your Life will be released in 2005 (New Creations Publishing).

Next week, we'll continue this conversation about "fear" with Ms. Jackson. In the meantime, for more information visit www.erickajackson.com and sign up for a free "Success Made Simple" Ezine.

You Should Also Read:
Sucess Coach Ericka Jackson


Editor's Picks Articles
Top Ten Articles
Previous Features
Site Map





Content copyright © 2022 by Leah Mullen. All rights reserved.
This content was written by Leah Mullen. If you wish to use this content in any manner, you need written permission. Contact Leah Mullen for details.