Conquering the Fear of Failure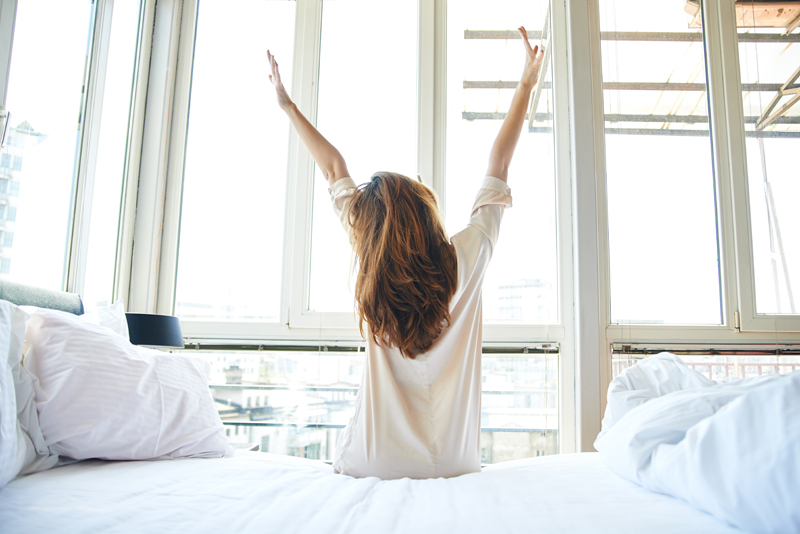 For the last few weeks we've been talking with Success Coach Ericka D. Jackson about fear. As President of The Convergence Center, Ms. Jackson provides individuals, churches, and organizations with the tools, insights, and processes that propel them to achieve what she calls " their greatest Vision." She is the author of Self-Coaching: Your Guide to Living Inside the Bull's-eye and her first book, Inside the Bull's-eye: Living God's Vision For Your Life will be released in 2005 (New Creations Publishing)

In the first installment Ms. Jackson told us that no matter what we've previously thought, in reality fear is a spiritual issue "In other words," says Ms. Jackson, "we experience fear in our lives when we try to figure things out with our egos, past experiences, education, etc. and allow our circumstances to overcome our ability to have faith."

In the second segment, Ms. Jackson talked about how we can use intuition to make sound decisions. "God has provided the most powerful tool ever to always keep us on the right track," said Ms. Jackson. "Intuition or as the scripture refers to it, wisdom. It comes from a deeper place than trying to make up one's mind."

This week, I asked Ms. Jackson to talk to us about the fear of failure. It's something that many of us deal with daily. For example my writing life is filled with rejection and it's difficult not to feel like a failure sometimes. Needless to say, I was eager to learn what Ms. Jackson's thought about this sensitive issue.

LYM: Fear of failure is probably one of the biggest internal fears. What if we do try and "fail" or have a string of "failures" in our past, how do we lift ourselves back up again?

EDJ: I love the way you worded that question. Let's take a closer look...with the understanding of fear as a spiritual issue, when we stand in fear, we are saying, "God, I don't believe you can do this!" The truth is that most things can only be done in partnership with God and in God there is no such thing as failure. This is a tough one to swallow for us because we have been taught that we can will our way and work our way out of fear or out of a place of failure. Now, this sounds really good in theory, but most of us aren't there yet. So, with that said, this is the process to lift ourselves back to a place of belief, faith, power, and progress:

1. Admit that you can't do it on your own. (Perhaps I am the only success coach that will ever say this!) The truth is that when we experience a string of "failures" in our life, we are being stripped down by our circumstances to get to a place of surrender. The more we try to do it ourselves, figure it out ourselves and not ask for help from God and others He sends our way, we will experience what we have come to label as "failure." In actuality, "failure" is truly just a way to move us closer to what God has for us and what God wants us to do with our lives. When we look at business and life successes, they often occur when we are at the end of what we know and surrender or give it to God. That is what we call creativity, ideas, etc.

2. Deal with the mental aspect of perceived failure. I would make a list of all of the failures we think we've had, created, or contributed to in our lives. We usually spend so much time numbing ourselves of the thoughts and running from them, we seldom make peace with them. Take a look at the list and ask yourself, "What did I make this mean about myself? About the others and the world?" For example, if you have experienced a failed love relationship, we often leave the perceived failure thinking, "I'm not deserving, I messed up, I'll never get another man, I'm not lovable, etc." Once we do this for each perceived failures and are clear about what we made it mean, only then can we truly reverse the damaging effects of "failure." It wounds our mindset and we have to reverse or repair the damage and affirmations are a great way to shift a mindset. Take each of the negative things you made your failures mean and write a powerfully affirming statement. Post them. Carry them with you. Speak them. Be them and soon each of them will be manifesting in our lives. The key is not to get these affirmations from a book or someone else, they have to be from your true self-thoughts, then they take effect.

3. Listen to the signs in our life. Success in partnership with God is not hard. We have been taught to push, push, push - persist, persist, persist, when more times than not, we are just not being obedient to the vision, gifts and talents God has already blessed us with. Most of the time when we experience things not working out in our lives, it's because we either needed a lesson to live out our life's vision or we had no business being there in the first place. What has God already told you to do? What lies in your heart? What gifts and talents are lying around in your life being dormant and unused? What do you already know to do but haven't acted upon? When we operate in our gifting, great things happen and divine intervention kicks it. Yes, we will be challenged, but we understand that who we are is bigger than our circumstances and we stay focused on where we want to go, not where we've been.

4. Give Thanks! We should rejoice in the lessons learned. We should rejoice and celebrate making it through. We should get ready for something better and greater to come our way because we have learned plenty about what does not work. We have found things that do not fit in our personal success formula, which puts us closer to the success we truly desire.

***

This concludes our interview with Ms. Jackson who we hope to speak to again soon on other topics.

You Should Also Read:
Success Coach, Ericka D. Jackson


Editor's Picks Articles
Top Ten Articles
Previous Features
Site Map





Content copyright © 2022 by Leah Mullen. All rights reserved.
This content was written by Leah Mullen. If you wish to use this content in any manner, you need written permission. Contact Leah Mullen for details.