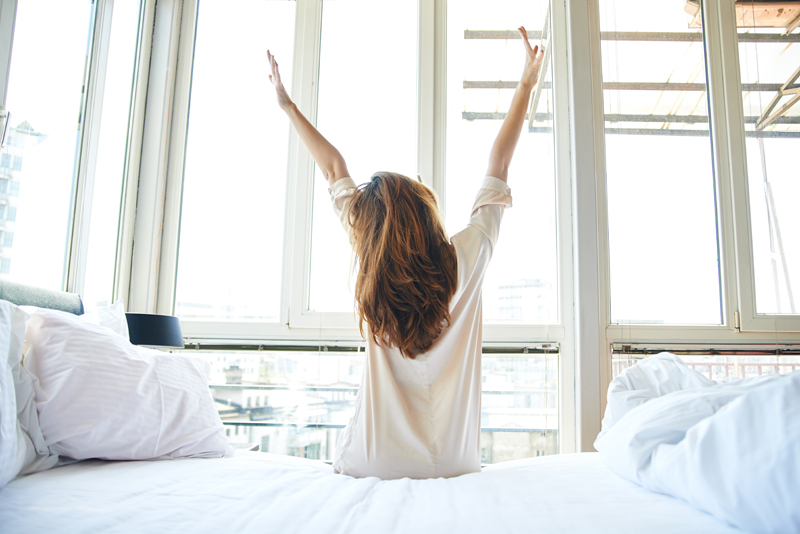 When I was a teenager I used to be a habitual daydreamer. My fantasies back then usually revolved around a recent crush, either someone I knew at school or perhaps a celebrity. I also had a re-occurring fantasy that I was a rock star. Then after marrying the object of a crush and realizing that I have absolutely no talent for singing, my dreams turned to goals. I had a goal to be a professional this or vice president of that, but I could never imagine myself in those positions—maybe that's why I never got there.

One of the most important things in life, I believe, is to learn how to observe yourself and monitor your thoughts. There was a period in my life where I only had one wish. I'd gotten a new job and was on probation, so everyday I would go into work and pray at my desk that I wouldn't get a call from one of my children's schools. I wanted nothing else but to make it through the day without feeling divided between my job and my children.

So of course, after months of there being no issues or sicknesses, I was getting calls on a weekly basis. Someone had taken my daughters lunch on the bus, my son had come down with a cold—the first one in three years. It was something different each time and it always required either my husband or myself to interrupt our workday. It got to the place where I absolutely hated for my cell phone to ring so I asked everyone including friends and family to call me only in the case of an emergency.

From this experience, I'm thoroughly convinced that what I've heard is true. Our thoughts manifest in our life. If you have an anxiety that's taking up a considerable amount of mental space, rest assured you'll have to face it.

My current philosophy is to try to reconcile internal conflicts, diminish them and then finally crowd them out with positive thoughts. Like the Katherine Mansfield quote I saw yesterday in my Franklin Planner, "Could we change our attitude, we should not only see life differently, but life itself would come to be different. Life would undergo a change of appearance because we ourselves had undergone a change in attitude."

Also I'd like to resurrect the concept of day dreaming, which I wrote about extensively a few years ago. Here's an exercise I'd like to try for the next 21 days. For the next three weeks, I'm going to take out a few minutes each day and ask myself these two questions: 1) If I could be anywhere in the world right now, where would I be? 2)If I could snap my fingers and be at the top of my game in any profession, what would it be?

I won't just think of the answers, I'll imagine them. Am I in a warm or cold climate? Who is with me? When I'm working am I in an office or am I out in the field?

After a moment of contemplation, I'll write the responses in my journal. I'm calling this Wishful Thinking Journaling.

Perhaps you'd like to join me?






Related Articles
Editor's Picks Articles
Top Ten Articles
Previous Features
Site Map





Content copyright © 2023 by Leah Mullen. All rights reserved.
This content was written by Leah Mullen. If you wish to use this content in any manner, you need written permission. Contact Leah Mullen for details.