Veracruz - Arroz a la Tumbada Recipe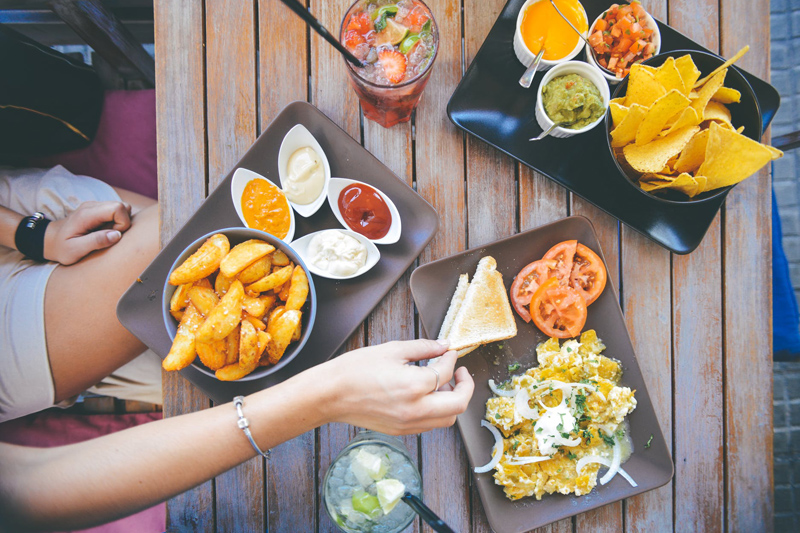 The Spaniards brought rice – most likely from Europe or perhaps from Asia aboard the legendary Manila Galleons – and the rich coast of Veracruz provided the seafood for one of the state's most renowned dishes: Arroz a la Tumbada. The name translates loosely as tumbled rice and may refer to the way the ingredients are mixed or thrown together. While very reminiscent of the Spanish paella, the indigenous tomatoes and chillies place it firmly in the Mexican and Veracruzana kitchen.
There are many legends associated with Veracruz's Tumbled Rice – all of them revolving around fishermen of course - and the port of Alvarado has in fact managed to make its way into the Guinness Book of Records with its gigantic Arroz a la Tumbada. The Alvaradeños actually maintain that the dish originated in their port and hold a festival in its honour on the last Sunday in May each year. The cooks set to work early in the morning stirring mind-blowing quantities of rice (6 tons in 2012!) in enormous frying-pans with colossal wooden paddles; and all along the malecón or seafront, thousands of locals and tourists alike are treated to the port's speciality.
Arroz a la Tumbada is traditionally cooked and served in a gaily painted, shallow earthenware pot, a cazuela, and is fairly moist, more like a risotto than the drier paella. Post-Hispanic lard was originally the fat used to fry the rice and I have to say that it does give the dish a very distinctive and delicious flavour. However, I tend to go for equally post-Hispanic butter and olive oil, as well as brown rather than the more standard white rice.
Arroz a la Tumbada – Tumbled Rice
Serves 4 as a main course
For the rice:-
175 g/6 oz brown basmati rice
50 g/2 oz butter
15 ml/1 tbsp olive oil
15 ml/1 tbsp lemon juice
500 ml/2 cups boiling water
For the Tumbada:-
500 g/18 oz tomatoes, halved
30 ml/2 tbsp olive oil
225 g/8 oz onions, peeled and coarsely chopped
2 garlic cloves, peeled and sliced
25 g/1 oz jalapeño chillies, deseeded and sliced
1/4 tsp epazote powder
5 ml/1 tsp bouillon powder
120 ml/4 fl oz/1/2 cup water or fish stock
250 g/9 oz squid, net weight, washed and cut into slender rings
1 kg/2 1/4 lb live mussels, scrubbed and debearded
200 g/7 oz raw king or tiger prawns, defrosted if frozen
300 g/11 oz white fish such as cod, skinned and cut into 2 cm/3/4 in pieces
10 g/1/3 oz flat leaf parsley, coarsely chopped
Sea salt and freshly ground black pepper
Start off by cooking the rice as this can be done well ahead of time. Heat the butter and oil in a medium saucepan until sizzling. Stir in the rice and cook for two minutes. Add the lemon juice and boiling water, turn the heat right down, cover the pan and leave to cook for 50 minutes. Remove from the heat, uncover and stir with a skewer. Set aside to cool.
Preheat the oven to 200oC/400oF/gas 6/fan oven 180oC. Line a baking tray with kitchen foil, arrange the tomatoes on it cut side up and bake until they are slightly shrivelled and blackened along the edges, about 45 minutes. Cool slightly then blend to a purée in a food processor or blender.
While the tomatoes are cooking, heat the oil in a frying pan, add the onions, garlic and chillies and cook over low heat, stirring occasionally until soft and golden. Stir in the epazote, bouillon powder and water or fish stock, turn the heat down and simmer for 30 minutes until thick. Grind in some black pepper and check the seasoning, which needs to be quite strong.
Place the mussels in a large saucepan, cover with a lid and cook over high heat for about 5 minutes, until the mussels have opened. Cool slightly and set aside 8 good specimens to use as garnish. Remove the others from their shells, discarding the muscle, and set aside. Strain the mussel juice through a fine mesh sieve into the tomato sauce.
When everything is ready, ie rice, tomatoes and fish, add the rice to the tomato sauce and stir well to coat. Bring to the boil and add the prawns and cod, stirring until the prawns just start to turn pink. Add the cooked mussels and the squid rings, and cook for a few minutes longer, until the squid turns opaque – be careful not to overcook or it will become chewy. Check and adjust the seasoning, and stir in the parsley.
Garnish with the reserved mussels in their shells and serve immediately.
Buén provecho!
| | |
| --- | --- |
| Chilli and Chocolate Stars of the Mexican Cocina by Isabel Hood is available from Amazon.co.uk | Just The Two of Us Entertaining Each Other by Isabel Hood is available from Amazon.com and Amazon.co.uk |
You Should Also Read:
Veracruz - Camarones Enchipotlados Recipe
Mexico's Regional Gastronomies - Veracruz
The Spanish Influence in Mexican Cuisine


Related Articles
Editor's Picks Articles
Top Ten Articles
Previous Features
Site Map





Content copyright © 2022 by Isabel Hood. All rights reserved.
This content was written by Isabel Hood. If you wish to use this content in any manner, you need written permission. Contact Mickey Marquez for details.