Trimming Down for the Summer?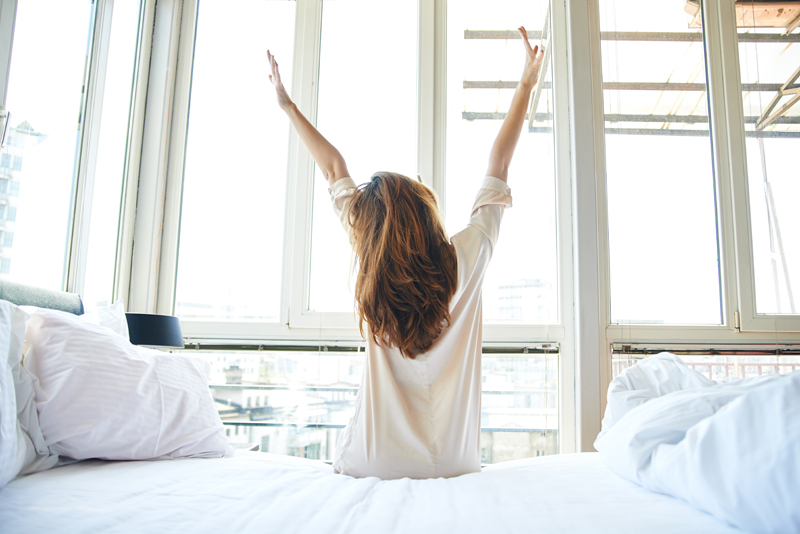 I know, I know, the most important kind of beauty one can possess is inner magnificence, but hey were only human and looks do count to a certain extent.

I for one have been exercising and trying to eat right for almost two decades, so imagine my surprise when I got on the scale recently and found out I was seven pounds over my normal weight. Despite all of my self help reading, life coaching writings, prayers and daily affirmations—I totally freaked.

Those seven pounds made me feel bad, unattractive, helpless and shallow all at once. I wasn't quite sure what I should do. Years ago, I tried vegetarianism, but I didn't want to give up an occasional trip to Unos Pizza. So that wasn't an option. Then the thought occurred to me to just let it go. Give up the weight fight, let age and nature do their thing and go up to the next dress size this summer. But this didn't make me feel any better because I began to wonder, when will it end? One dress size this summer, another next summer? That could get very expensive.

Then I remembered motivational speaker and award winning journalist, Lena Nozizwe, writing in her book called Starring in Your Own Life. She referred to our physical beings as our "bodies of work." Caring about the state of my body didn't mean I was shallow, it meant that I cared about myself as whole.

And I knew that as my body evolved with age, my workout and eating habits needed to change as well. Instead of replenishing my wardrobe every season, I decided the best thing to do would be to count calories. Only I didn't want to have to pay an arm and a leg to go on a diet and I didn't want to have to go to weekly meetings. After some surfing, I found exactly what I needed online. A website called www.sparkpeople.com.

Sparkpeople is a completely free website that assists dieters with setting goals, counting and tracking calories, selecting exercises, setting up workout schedules and much, much more. There's a message board and resident experts available to answer questions. I've been a member for close to two weeks and I'm already close to my weight loss goals. When I'm there, I may even set another. This is my "body of work," so I'm going to keep laboring away!

You Should Also Read:
SparkPeople


Related Articles
Editor's Picks Articles
Top Ten Articles
Previous Features
Site Map





Content copyright © 2022 by Leah Mullen. All rights reserved.
This content was written by Leah Mullen. If you wish to use this content in any manner, you need written permission. Contact Leah Mullen for details.