Childhood Hearing Problems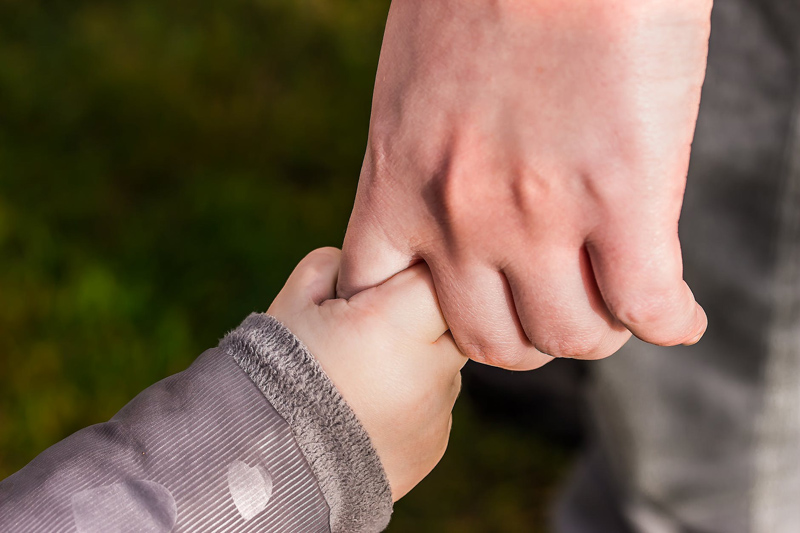 Babies and young children who have hearing loss, or who are diagnosed as hard of hearing or deaf early in life, benefit from the support and encouragement of their families and community, and should have access to alternate forms of personal communication and interaction with their environment from the start.
It is estimated that over a million and a half children under the age of three years old have hearing loss, many of them with delays in diagnosis that cause them to miss out on early intervention and accommodations that would help them keep on track with communication, learning and articulation. It is important to consult your child's pediatrician when you, another family member, or other caregiver suspects hearing loss.
Although some babies are diagnosed with hearing loss before they leave the hospital as newborns, many develop hearing problems later. Most pediatricians regularly check for symptoms of hearing loss but do rely on parents' observations and concerns to be alerted to early signs of hearing difficulty.
Children diagnosed at birth with other conditions may be referred to a pediatric ENT (Ear Nose and Throat) doctor as babies, but medical checklists for babies with Down syndrome or other conditions recognized at birth may not be available at all hospitals or medical offices.
Some children develop temporary hearing loss due to ear infections or have hearing affected due to the buildup of earwax in the small passageways of their ears. If a baby has been attentive to speaking, music and other sounds, and even started to say words, parents may notice a lack of interest or difficulty imitating sounds when a child develops an ear infection.
Babies may be cranky during teething and develop ear infections that go undiagnosed because erupting gums are obviously causing them discomfort. Babies with Down syndrome may not be diagnosed at pediatrician visits because their ear canals are so small, and sometimes a special instrument must be used to see inside their ear canals, or the doctor will use the traditional tool without an attachment.
Although some babies are very sensitive to pain due to ear infection, others give few clues that they have a health problem. If a course of antibiotics has been too short to eradicate the infection, or if fluid persists in the ear after infection has been treated, hearing problems may not be suspected.
Parents may not know what to look for in newborns and young babies that signal hearing problems. They may be congratulated for having a baby who does not wake up, cry or otherwise react to loud, sudden noises. More subtle symptoms may be noticed because a parent feels uneasy when the baby does not turn his or her head toward a loved one's voice, does not react to sounds, coo or babble.
Some babies and toddlers need a visit to a medical specialist like an ENT to clean the wax out of their ears. Others with conductive hearing loss due to fluid in the ear, or recurring and persistant ear infections, may need medical treatment or minor surgery to insert ear tubes or grommets during early childhood.
Ear, Nose and Throat specialists have specialized equipment to diagnose babies with either conductive hearing loss or sensorineural hearing loss, also known as nerve deafness. Because any degree of hearing can give children important clues to communication and information about the world around them, babies only a few weeks old may be fitted with hearing aids.
Alternate forms of communication, especially sign language, have been shown to help babies and young children make tremendous strides in communication, understanding, and learning. Mainstream babies with no hearing loss have been shown to benefit from using simple sign language until they are able to speak.
Some babies have a type of hearing loss that causes them to have difficulty in processing sound and language in the parts of the brain that control hearing. Central hearing loss can cause frustration and confusion that results in difficult behavior until the child is diagnosed and understood to be responding to a condition over which he or she has no control.
Hearing loss is a problem that is not easily recognized and also can be easily forgotten when a child is diagnosed. Because hearing and speech, or hearing and communication, are so closely related in everyday life and child development, it is important to have a diagnosis as soon as possible, with respectful intervention and support from the family and community.
Browse at your public library, local bookstore, or online bookseller for books about hearing impairment and children like
How Deaf Children Learn: What Parents and Teachers Need to Know (Perspectives on Deafness)
or
Sign with your Baby
A Role for Sign Language Interpreters: Preserving the Linguistic Human Rights of Deaf People
https://www.streetleverage.com/2012/09/a-role-for-sign-language-interpreters-preserving-the-linguistic-human-rights-of-deaf-people/
Mark Levin: Let's eradicate the term 'hearing impaired'
https://limpingchicken.com/2013/09/23/mark-levin-lets-eradicate-the-term-hearing-impaired/
El Deafo - Graphic Novel
https://tinyurl.com/ElDeafoKidLit
Communicating with Babies
https://www.bellaonline.com/articles/art54401.asp
Mainstreaming vs. Deaf School (Part II)
https://www.deaf-culture-online.com/mainstreaming-vs-deaf.html
Hearing Loss Association of America
Financial Assistance for Hearing Aids
and Personal Assistive Technology
National and Regional Resources for Assistance
https://www.shhh.org/support/financial.asp
Hearing, Vision and Scoliosis Screening at School
https://www.bellaonline.com/articles/art45514.asp
Multicultural - Hispanic or Latino
Spanish Speaking Deaf Community
https://www.nchdhh.org/
Fast-Growing Segment of the Deaf Community
https://deafness.about.com/cs/subcultures/a/hispanic.htm
Is a Cochlear Implant Right for Our Son?
https://sunshinepraises.com/2014/01/is-a-cochlear-implant-right-for-our-son.html
Response Update: Is a Cochlear Implant Right for Our Son?
https://sunshinepraises.com/2014/01/response-update-is-a-cochlear-implant-right-for-our-son.html
You Should Also Read:
Signing Reading and Spelling for Communication
Baby Sign Language
Wearing Glasses in Early Childhood


Related Articles
Editor's Picks Articles
Top Ten Articles
Previous Features
Site Map



Follow @DownSynAdvocacy
Tweet





Content copyright © 2022 by Pamela Wilson. All rights reserved.
This content was written by Pamela Wilson. If you wish to use this content in any manner, you need written permission. Contact Pamela Wilson for details.