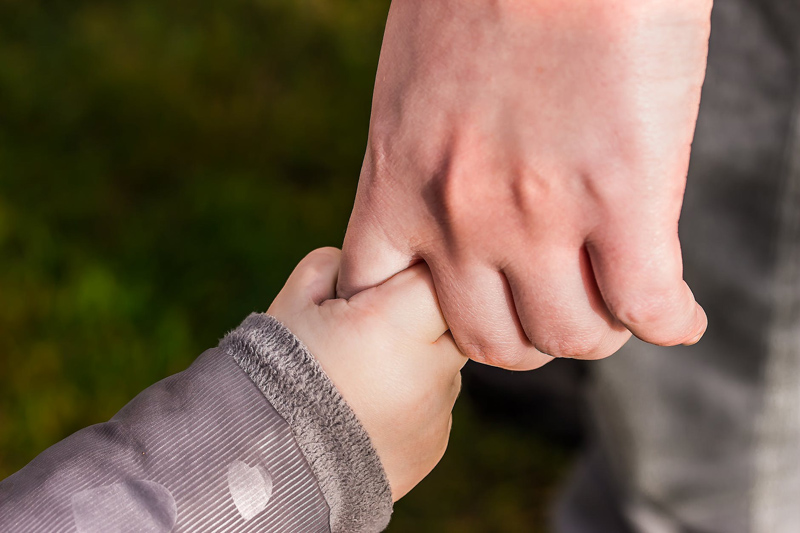 Parents who are interested in teaching sign language to their baby before the child can say words, or speak clearly enough to be understood, are finding that their children are enthusiastic communicators who are less often frustrated by our difficulties understanding their needs and desires.
Babies may have delays in speech due to hearing loss, motor planning problems, apraxia, developmental disability, or other challenges. To avoid delays in communication, signing is an effective and enjoyable alternative or additional mode for communication. Parents can use both signs and words so that the child learns both forms of communication. Facial expressions are important in sign language and should be emphasized for maximum communication.
Hearing children often drop signing a word when they can speak it clearly enough to be understood, but have the added benefit of knowing that second language at a very young age. Those who can say words but have difficulty retrieving the right one may be helped by signs involved in 'cued' speech activities.
Children who have articulation difficulties may rely on sign when their speech is not understood, until they are able to spell or write a word to make themselves understood.
Using signs helps with the transition to communication cards, electronic devices, and other alternatives, if speech difficulties persist. Everyone deserves the right to communicate, to explain themselves and to be understood. Siblings, grandparents and extended family often enjoy learning baby signs.
Deaf children communicate quite fluently using sign language, and undoubtedly plot, whine, argue, wheedle and make make excuses as eloquently as their speaking peers.
There are books and DVDs for babies and young children to learn signs for items and topics that are very important to little ones of their own specific age. Parents can learn from the same materials and help model the exact sign, while learning to recognize their children's own version of it.
Babies who qualify for early intervention services may be taught signs by speech therapists, physical therapists, O.T.s and EIC teachers. Some early childhood specialists are fluent in American Sign Language, ASL, and many early intervention centers use Signing Exact Enlish, or SEE.
Babies are born communicators, and newborns need immediate attention when they cry out, for a rather long time. The first dialog between a baby and parent is one of need followed by comforting.
Their first efforts at communication may be cries of discomfort, but they learn many lessons when we listen to those messages, understand, and take good care of them. When a parent learns to recognize differences in a baby's cry that signal specific needs, the dialog becomes much more interesting and satisfying to both.
Teaching babies hand gestures is nothing new. Most babies are coached and encouraged to wave 'bye bye' and family members are thrilled with every version of a wave goodbye. Reaching up with both arms to show they want to be picked up, and 'throwing kisses' are other favorites.
Babies and young children are delighted when we respond to the signals they use to communicate their desires. Some of the frustration they experience due to our inability to read all the signals they bring with them can be eased by teaching them signs that communicate almost as well as negative behavior. Every child has the right to say 'no' and face the consequences.
Some of the first signs taught to babies are about activities of strong interest to them. Some children prefer the sign, "more" to the sign, "eat" because they want more of what they like, not just something to eat. At very young ages, when they are hungry, they communicate that need loud and clear, and may be unable to collect themselves enough to sign until they have gotten started on a meal.
Many parents are interested in teaching their children phrases like "yes, please," and "no, thank you," that reinforce the habit of good manners right from the start. Children can go a long way in the world with those two phrases, learning negotiation techniques that continue to work on anyone within reach of their charm.
You can find books, videos or DVDs at local booksellers, your public library, or online retailers that will help you
teach your baby sign language
.
Deaf Culture Online website:
Baby Sign Language
https://www.deaf-culture-online.com/baby-sign-language.html
Is a Cochlear Implant Right for Our Son?
https://sunshinepraises.com/2014/01/is-a-cochlear-implant-right-for-our-son.html
I Can Hear You Whisper: An Intimate Journey through the Science of Sound and Language
https://tinyurl.com/moup89c
Excerpt: Cochlear implants: "Genocide or salvation?"
https://ti.me/1iWtDfN
A Role for Sign Language Interpreters: Preserving the Linguistic Human Rights of Deaf People
https://www.streetleverage.com/2012/09/a-role-for-sign-language-interpreters-preserving-the-linguistic-human-rights-of-deaf-people/
Baby Sign Language as an Attachment Tool
https://www.mothering.com/community/a/baby-sign-language-as-an-attachment-tool
You Should Also Read:
Children and Sign Language
Encouraging Late Talking Children
Using Behavior as Communication


Related Articles
Editor's Picks Articles
Top Ten Articles
Previous Features
Site Map



Follow @DownSynAdvocacy
Tweet





Content copyright © 2022 by Pamela Wilson. All rights reserved.
This content was written by Pamela Wilson. If you wish to use this content in any manner, you need written permission. Contact Pamela Wilson for details.