Relationships Are Not Easy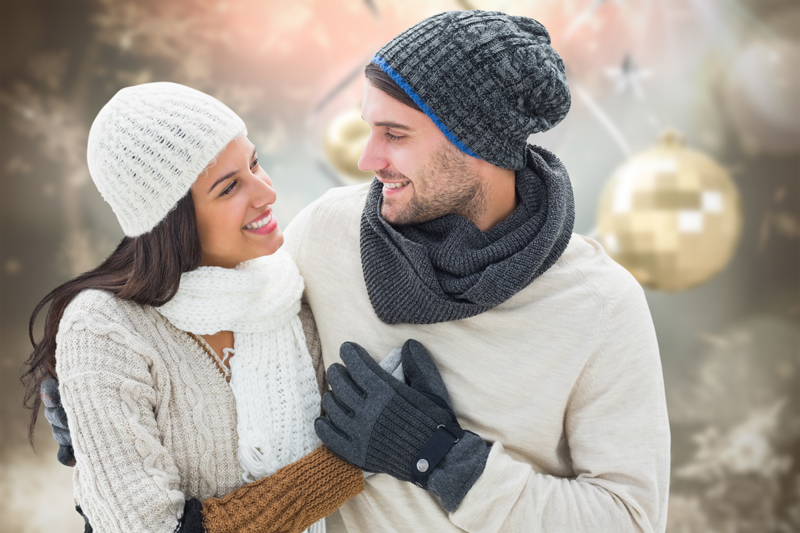 Believe it or not, all relationships have hurdles that have to be jumped over or handled and hoops that you have to jump through. Even very good relationships have obstacles in the path of living a happy life together. Why? Well, because Relationships Are Not Easy. But if its worth having, its worth the work that goes into it. Now that prompts big questions. Is a particular relationship worth the effort of dealing with the hurdles and hoops? Is it a relationship that you have to be a participant in or can it just exist without any attention? If its a relationship you participate in by choice, is it worth having?
While I am primarily talking about relationships between two committed people who are a couple some of the same principles apply to other relationships as well. Obviously, we have all kinds of relationships of life that we deal with each and every day. We have relationships with parents, children, employers, friends, etc., etc. They also have hurdles and hoops.
If you are living your life alone or in a relationship you will have all kinds of experiences each and every day. Sometimes you'll have a day of coasting but some times you'll just have to jump over hurdles and through hoops all day long. The truth is even the most controlled person who tries to control all facets of their life, simply cannot control the behavior of everyone else that they interact with daily. Sometimes you may think you have all the bases covered and someone just throws you a curve ball. They may become a hurdle in your own life or perhaps in the life of your relationship.
How do you handle these situations? You have to do something to get past the hurdle. You can go around it, or go over it, alter your path to avoid it, but you have to do something besides pretending it doesn't exist. Relationships that thrive do so because people work together to handle any hurdle that anyone puts in the way of their happiness. That's what it takes - people who work together to handle the hurdles of their life because they have decided the relationship is worth working on even with all its hurdles and hoops. This usually works because to approach the hurdles in this manner honesty ends up being required in all areas of the relationship.
Now not all relationships can stand up to the test of asking others to go the extra mile, to jump over the extra hurdle, or through another hoop. If that's the case then maybe the relationship will not withstand the work it takes to make and keep it special forever. That's something that can only be determined by all parties making the effort to be in the relationship, to test the love, to be open-minded and to have an open heart and to work on honesty.
All relationships in your life are important but generally as people become adults a relationship with another person as a couple seems to become the most important relationship in your life. It's important to realize if you're dealing with a relationship between two people the relationship only exists when both parties are participating. A relationship is something that exists when two people sustain a common interest in each other over a sustained period of time, not a few days or a few weeks, over time, over hurdles and through hoops. Keep in mind if it's a relationship of a loving couple forever commitments start with one effort, one minute at a time and they get stronger every time you jump over a hurdle or through a hoop. If you think that maybe all the hurdles and hoops are too much work ask yourself a few questions. Ponder them. You may find out just how important someone else really is to you. Forever commitments start with one effort, one minute at a time.
If you thought you would never see or talk to the other person in a specific relationship again, for whatever reason, would you feel broken hearted?
If you lost the respect of the other person would you feel sad and ashamed?
If you knew tomorrow was going to be the last day of your life or their life would you cling to them until the last breath was gone?
If you knew that tomorrow the world was going to end would you run toward that person, over hurdles and through hoops or would you be running away from them toward someone else?
Hurdles and Hoops are part of all of life's relationships and even though relationships are not easy, they are what makes life more than a straight flat uninteresting walk! How you handle your relationships is of course another Matter of the Heart!
Best Regards,
Kate Woods
Of course, information presented on this site or found online in articles or forums should never be relied on in lieu of professional consultation for problem resolution.
Find Kate Woods on Facebook
You Should Also Read:
Building Enduring Love Two Hearts At A Time
Talk About Love
He Loves Me, He Loves Me Not


Related Articles
Editor's Picks Articles
Top Ten Articles
Previous Features
Site Map





Content copyright © 2022 by Kate Woods. All rights reserved.
This content was written by Kate Woods. If you wish to use this content in any manner, you need written permission. Contact Kate Woods for details.