Tap into the Power of Presence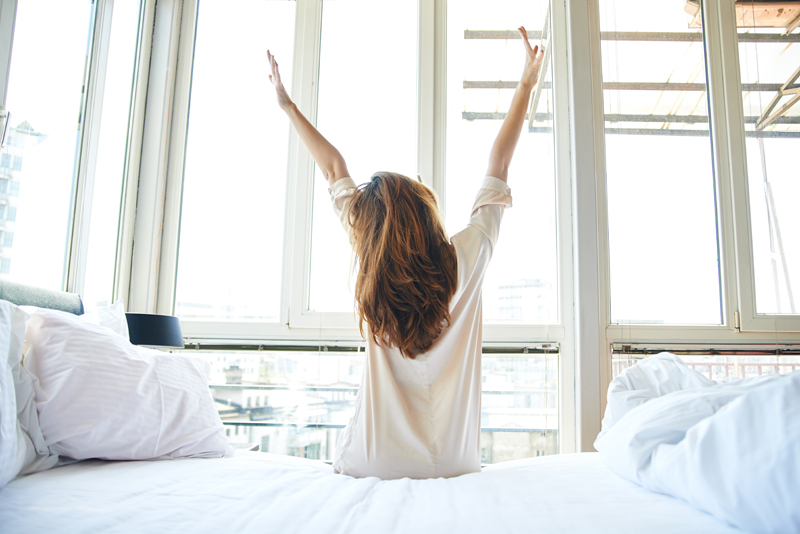 It was a perfect moment. I was sitting on a bench with my husband outside of Gladfelter Hall on the campus of Temple University in Philadelphia when my mind drifted back to another time and another school. Penn State in the early 1990s. And I wondered out loud to my spouse why I never had similar moments back then. Never in the four years that I lived on that beautiful campus in State College, did I relax on a bench and just enjoy a gorgeous summer day.

"I had no favorite places back then," I complained to my husband. He and I were both playfully trying to scare away an aggressive pigeon who seemed to not believe we didn't have any bread crumbs or other scraps for it to eat. "In fact," I confessed. "I didn't have a list of favorite places until just a few years ago."

My husband summed all of this up to age. "When you're young you want to experience life," he said. "Now that you've done it all, you're content to sit on a bench and just watch." Then he and I launched into a conversation that centered around our regrets regarding college. He shouldn't have gone to an out of state school and amassed such a huge amount of debt and I said I should have gone to Temple, which at the time of my high school graduation in 1988 boasted one of the top journalism programs in the country. I should have learned to drive while I was in State College. I shouldn't have gone to all of those parties that only served to make me feel like an outcast. Instead I should have done my school work and sat on benches observing.

My "shoulda, coulda, wouldas" went on and on.

I continued to think about our conversation as we walked hand in hand to the subway which would whiz us back to the middle of Philadelphia. From there we took another train and a bus to West Chester where my mother picked us up. She'd been watching our children for the day while we went sight seeing. Since I was immersed in regrets my formally jovial mood plummeted.

The next day while my husband and I were on the Trailways bus with our children headed home to New York, I listened to Eckhart Tolle's Power of Now. Here I found the cause of my unease back when I was in college. According to Tolle, I was suffering from "too much future." It was impossible for me to just enjoy a warm sunny day in 1991 when I had no idea what was in store for me after graduation. And the day before when I interrupted a lovely moment with my husband to talk about regrets, I was suffering from "too much past."

The antidote to too much past and future? Presence, according to Tolle. "Realize the present moment is all that you have," he advises. Slowly I relaxed because I knew Tolle was right. There was nothing I could do now about how I spent my time in college 15 years ago. And I certainly wasn't a psychic so I had no control over what was to come. Instead I focused on what was real in my life at that moment. I looked out of the bus window while listening to Tolle's soothing voice and watched the landscape unfold. The feeling of peace that I'd felt on the bench the day before returned. I was with my family headed back to a city I loved. And absolutely nothing was better than that.

Here are some of Tolle's strategies for achieving presence in your every day life:

*Pay attention to your thoughts, but don't judge, just watch them. Realize that the activity in your mind is not necessarily connected to who you are, what you want or what will happen to you. In time Tolle says you may find yourself laughing at your internal dialogues as you might laugh at the antics of a small child.

*Focus on what you're doing at this moment. Again don't judge or analyze your activities, just be aware of them completely. Being present in this way stops obsession with the past and/or anxiety regarding the future.

*If you have a purpose, do not be overly attached to a final outcome. Instead honor each step you take toward the goal as an end in and of itself.


You Should Also Read:
Official site for Eckhart Tolle


Related Articles
Editor's Picks Articles
Top Ten Articles
Previous Features
Site Map





Content copyright © 2023 by Leah Mullen. All rights reserved.
This content was written by Leah Mullen. If you wish to use this content in any manner, you need written permission. Contact Leah Mullen for details.