Vegetable Stew (Tom Jabchai) Recipe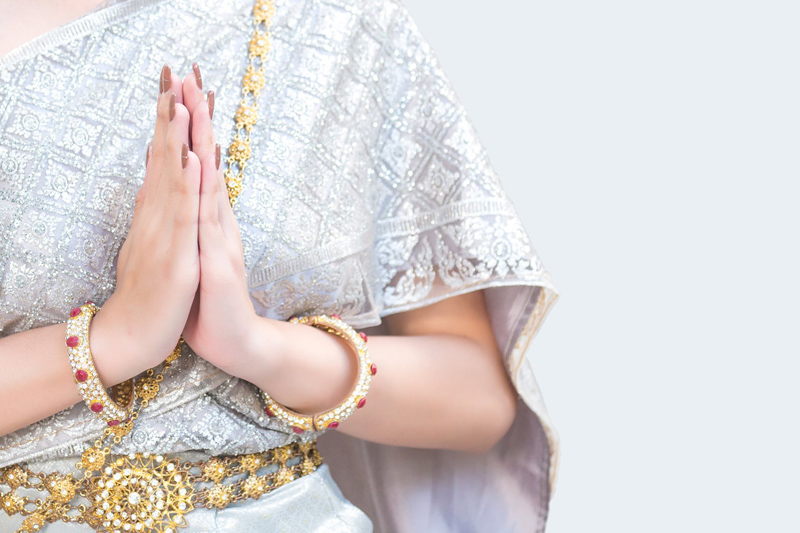 This is sometimes called "Chinese" vegetable stew in Thailand, because the vegetables are usually of Chinese origin. You can make substitutions according to what is fresh in your market.

Sometimes I use carrots, rutabegas, kabocha and other squash, long beans, daikon, and onions. I make this according to the seasonal veggies. You need at least 4 different veggies to get the variety of tastes and textures required, but I often use 10 or 12 different veggies. The essential flavor comes from the pork belly. This is a "one dish" meal that is especially wonderful on cool fall or winter nights.

1 Head Napa cabbage, in moderate sized chunks
1 Head Round cabbage, cored, and cut into 1" cubes
2 pkgs. firm tofu, cut into bite size pieces
12 Dried Shiitaki mushrooms, soaked and trimmed or fresh shiitaki
1/2 chicken or duck, cut into bite sized pieces.
1/2 lb pork belly cut into ½" cubes.
4 cups Daikon cut into 1" slices and quartered
1 cup leek, in 1" rings
2 cup Chinese celery, in 1" pieces
4 cup kale, stems crushed, and roughly chopped
3 cup mung bean noodles, soaked and cut short
1/2 cup cilantro leaves ( bai pak chi), chopped
6 tbl soybean paste
3 tbl chopped garlic
1 tbl minced ginger
3 tbl fish sauce
2 tbl dark soy sauce
1 tbl Maggi sauce
2 tbl date palm sugar (or lt. brown sugar)
8 cups pork stock
4 Tom Yum cubes (Knorr Brand) or 4 spoonfuls of Tom Yum Paste
black pepper to taste

Condiments: Deep fried shallots, sliced chiles in fish sauce (nam pla phrik), and fresh cilantro leaves.

Bring the stock to a boil and add the meats, fish sauce, soy sauce, and Maggi sauce, boil uncovered until the meats are just cooked. Add the vegetables, bean curd, and noodles In a wok, heat some oil, and fry the soybean paste until fragrant Sauté the garlic and ginger. Add the soybean paste, garlic and ginger to the soup. Taste, and adjust the fish sauce and pepper to taste. Remove from the heat and serve when the vegetables are done.





Related Articles
Editor's Picks Articles
Top Ten Articles
Previous Features
Site Map





Content copyright © 2023 by Mary-Anne Durkee. All rights reserved.
This content was written by Mary-Anne Durkee. If you wish to use this content in any manner, you need written permission. Contact Mary-Anne Durkee for details.