Tomatillo, the Mexican Husked Tomato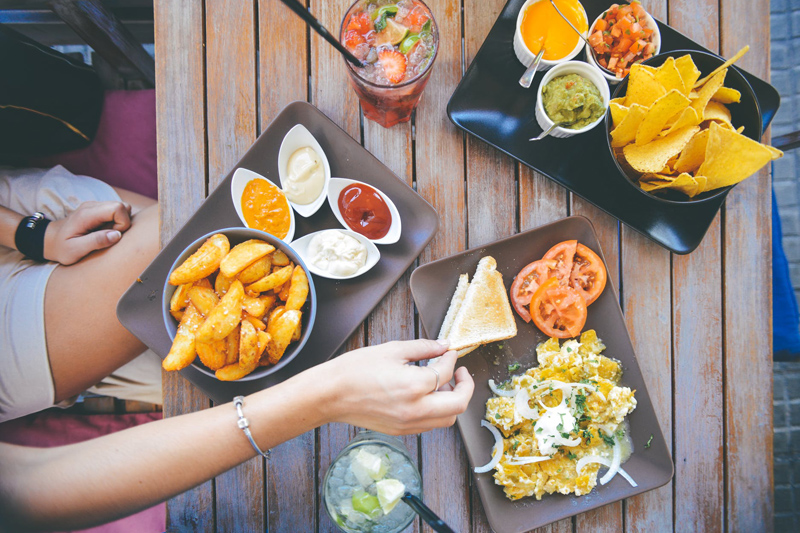 When is a tomato not a tomato? When it is a "tomatillo", which translates as" little tomato" but does not refer to a tomato as we know it…. The tomatillo, although also a part of the very Mesoamerican nightshade clan and a member of the same family as Lycopersicon, ie "tomato", is a only a very distant relative and actually far more closely related to the Chinese or Cape gooseberry or physalis, as is evidenced by its Latin name, Physalis Philadelphica, or less commonly Physalis Ixocarpa or Aequata.
The tomatillo is native to Mexico and was first cultivated and consumed as a food by the indigenous people as early as 800 BC, with traces dating from this period being found in caves in Tehuacán. Its title in Náhuatl, the language of the Aztecs, was "miltomatl", as opposed to "xitomatl" or simply "tomatl", which referred to the tomato, and today it is known not just as tomatillo but also "tomato verde", green tomato, "tomate de cáscara", husk tomato, "tomate de fresadilla", "tomate de culebra", snake tomato, "farolito", little lantern, or merely "tomate", while the conventional red tomato is generally referred to in its homeland by its Náhuatl derivative, "jitomate". Beyond its Aztec and Mexican names lie English alternatives such as Mexican green tomato, green husked tomato, jamberry, and husk or ground cherry.
Tomatillos © Philip Hood
Mexican green tomatoes, like the red tomatoes, made their way to Europe after the Spanish Conquest but never rose to stardom, as they became prone to rot and disease once removed from their native shores. While the "jitomate" happily spread across the world and acquired celebrity status in the cuisine of Italy in particular, the "tomate verde" is barely known outside the Americas – which is a real pity in my opinion, as its talents in the kitchen are manifold and its bright flavour often superior to the ordinary supermarket red tomato.
Like the Chinese or Cape gooseberry, the tomatillo is encased in a thin, papery husk, but unlike the Chinese gooseberry which is fairly sweet and eaten as a fruit, the Mexican green tomato is sharp and tangy, with a lovely bite reminiscent of citrus and green apples. I have however very occasionally used Chinese gooseberries with considerable success when I have been unable to source fresh tomatillos. A ripe tomatillo will fill its envelope very snugly, to the point of bursting out of it, so reject any which are too small for their husks as they will have a lot of acidity and little flavour. The husk needs to be peeled away before use, and as the surface of the tomatillo is faintly sticky, always rinse it under cold running water before embarking on a recipe.
The tomatillo's husk is in fact a calyx with five points which holds the flower within it. As the fruit is born and begins to grow, the calyx enlarges to enclose it totally, growing thinner and eventually papery and almost translucent. In due course, the mature tomatillo fills its envelope completely, bursts through it and is ready to eat. The colour is more often than not bright green but it can also be purple, yellow or a light red. The flesh is a pale, greenish yellow, packed with little seeds, and the texture of a properly ripe tomatillo has a delightful juicy, firm crispness to match its very unique flavour.
While I have occasionally come across tomatillos as a salad ingredient in Mexico, their main role in the Mexican kitchen is in a "salsa", as a sauce component – in the ubiquitous raw "Salsa Verde" or green sauce (not to be confused with the Italian Salsa Verde which is based on herbs), the "Salsa Verde Cocida", cooked green sauce, countless variations of "Mole Verde", green mole, and blended with avocadoes into a guacamole, to name but a few.
Whereas the taste of a raw tomatillo, as mentioned above, is sharp and lively, cooking it tames any excess sourness and acidity without dimming its sparkle, and mellows it very considerably, depending on the cooking procedure. The most traditional way of cooking tomatillos is to place them in a saucepan and just cover them with water, then simmer until totally tender. A more concentrated flavour is achieved by roasting whole tomatillos in a heavy, dry frying pan (avoid cast iron which will react with the acid), or in the oven until golden, a method which adds a delicious hint of caramel to the end product.
Tomatillos are easy to grow in a pot, although they do need a bit of sunshine, and they freeze well, so I make a point of getting in a good supply for my freezer in the summer when they are more readily available – and when I eventually run out and there are no fresh tomatillos to be had anywhere, I fall back on the tinned ones which work sufficiently well, even though their flavour is not quite as dazzling – I use them often in cooked salsas during the winter and the results are very good indeed.
Over the next few weeks, I shall be writing in more detail about the tomatillo's role in Mexican cooking and the glorious "salsas" of Mexico.
You Should Also Read:
The sauces of Mexico - Salsa Verde Cruda
The Sauces of Mexico Salsa Verde Cocida
Green Pozole Recipe


Related Articles
Editor's Picks Articles
Top Ten Articles
Previous Features
Site Map





Content copyright © 2022 by Isabel Hood. All rights reserved.
This content was written by Isabel Hood. If you wish to use this content in any manner, you need written permission. Contact Mickey Marquez for details.