The Sauces of Mexico - Salsa Verde Cocida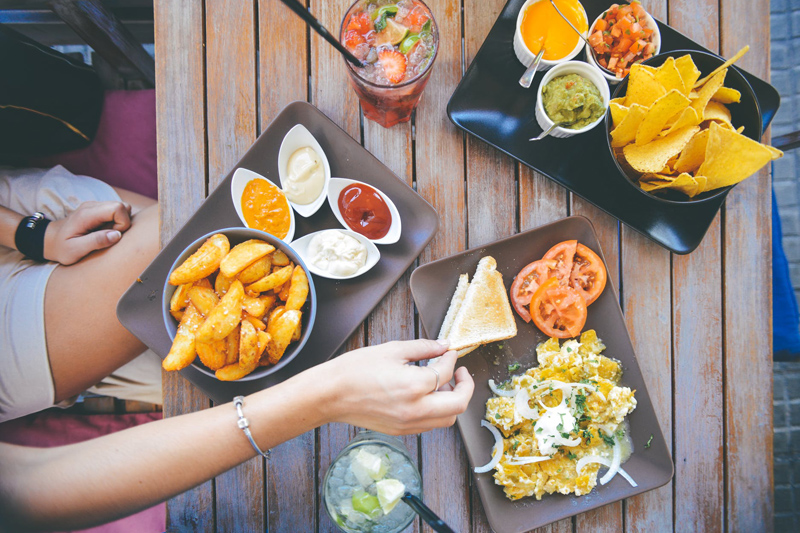 While Salsa Verde Cruda, raw green sauce, calls for raw tomatillos or Mexican green husked tomatoes and is therefore very much a summer season treat for anybody living outside the Americas, its cooked counterpart, Salsa Verde Cocida, cooked green sauce, is easily accessible as it can be made with frozen or tinned tomatillos. It comes in many guises, from nothing more than boiled, puréed tomatillos, to considerably more sophisticated versions, but a cooked tomatillo does actually have one specific partner which complements it so perfectly as to be a marriage made in heaven: dairy.

The tomatillo's basic flavour is very distinctive: sharp, tangy and tart; fruity and reminiscent of green apples, gooseberries and citrus; and most definitely bold and assertive. If it is not fully ripe, it is downright sour, and if it is cooked, its natural acidity softens considerably, losing its bright freshness – and its lovely colour - but not its sparkle. The cooking method also contributes: steaming or boiling it produces one taste, frying another, and roasting or grilling a third, with a very noticeable caramel tone. In all three cases, the addition of fresh cream and/or a salty or lemony cheese, like the Mexican "queso fresco" (fresh cheese), ricotta salata, feta or goat's cheese, lifts the tomatillo to new heights, with the acidity blending into a wonderfully smooth, opulent, mellow flavour which shows off the tomatillo's innate talent to perfection.

Pre-Hispanic Mexican cooks would probably have made their Salsa Verde Cocida by either boiling the tomatillos in a minimum of water, or griddling them on a "comal", an earthenware griddle, and flavouring the sauce with chillies, and perhaps the native herb epazote. Frying was not a pre-Hispanic cooking method and did not enter the Mexican culinary repertoire until the arrival of the Spaniards in the 16th century: with the Conquistadores came pigs and their rich, tasty lard, and only then did native Mexican cooks begin to fry food. Cattle also landed in Mexico after the Conquest, and the Salsa Verde Cocida which I am featuring in this article is therefore totally post-Columbian but still deeply and authentically Mexican – if, however, you want simpler, more historic Salsa Verde Cocida, just leave out the cream and cheese.

"Chilaquiles" are very much a breakfast dish, served in markets and street corners throughout the country, and are sure to perk up the palate, with their delicious combination of faintly sweet corn tortillas, tangy tomatillo salsa and luxurious cream and cheese. In a cookery magazine recently, I read a debate between two chefs, one French and one British, who were arguing about the relative merits of the traditional French and English breakfasts. The Frenchman asserted that the French breakfast of "a pastry" was infinitely lighter and healthier than the "great British cooked breakfast" - how he had arrived at the conclusion that a buttery croissant amounted to healthy food I am not sure! The Englishman stood up for fried eggs, bacon, sausage, grilled tomato, fried bread and baked beans for all he was worth, and maintained that this kind of food at the start to the day filled him with energy and vitality. Having finished the article – and disagreed with both of them, I thought of all the breakfast dishes I have eaten in Mexico, including the Chilaquiles Verdes below (with or without cream and cheese), and felt sorry for the two of them as "a pastry" and "a full English" could never begin to compare to the savoury splendour of an authentic Mexican breakfast.

Green Chilaquiles – Chilaquiles Verdes

These chilaquiles can be served on their own but are often topped with fried eggs for breakfast; they also make an excellent lunch or supper dish, and if you want something more substantial, cooked shredded chicken or prawns/shrimp can be stirred into the sauce. And while a Mexican cook would use stale tortillas, tortilla chips make the whole recipe much quicker and easier.

Serves 2 as a main course, 4 as a first course

30 ml/2 tbsp olive oil
2 hottish red chillies, deseeded and sliced
3 garlic cloves, peeled and crushed
200 g/7 oz onions, peeled and coarsely chopped
450 g/1 lb tinned or frozen tomatillos
125 ml/1/2 cup double/thick cream
15 g/1/2 oz fresh coriander/cilantro, coarsely chopped
125 g/4 1/2 oz plain tortilla chips
50 g/2 oz Mexican queso fresco, ricotta salata or Feta cheese
Sea salt and freshly ground black pepper

Heat the oil in a large frying pan or wok. Add the chillies, garlic and onions and cook over medium heat, stirring regularly, until the onions are soft and golden. Transfer the mixture to the bowl of a food processor, add the tomatillos and some seasoning, and process to a chunky purée. Scrape it all back into the frying pan and cook over low heat for about 15 minutes, stirring often, until nice and thick. Stir in the cream and most of the coriander, and check the seasoning. Add the tortilla chips and turn them over and over in the sauce, until they are well coated and just starting to soften.

Divide the chilaquiles between two warm plates, and sprinkle first with cheese and then remaining coriander.

Serve immediately.

Buén provecho!

You Should Also Read:
Salsas, the sauces of Mexico
The Sauces of Mexico - Salsa Verde Cruda
Tomatillo, the Mexican husked tomato


Related Articles
Editor's Picks Articles
Top Ten Articles
Previous Features
Site Map





Content copyright © 2023 by Isabel Hood. All rights reserved.
This content was written by Isabel Hood. If you wish to use this content in any manner, you need written permission. Contact Mickey Marquez for details.