Lemongrass Shrimp & Grilled Pineapple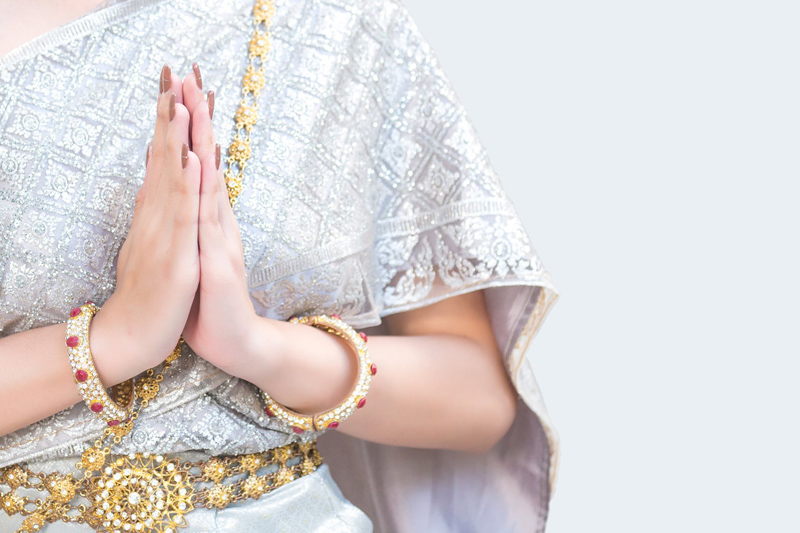 The weather finally cooled last night so I pondered what to cook and
viola-the very ripe pineapple on the counter needed to be used.
First I thought pork tenderloin-no don't have any in the
freezer.........but I always have shrimp, lemongrass, and let's see
a grain-quinoa. Anyway the marriage of flavours of quinoa, saffron,
garlic, spicy chiles, shrimp, and the sweetness of the pineapple
worked beautifully. Besides ready in less than 30 minutes and only
one dirty pan!

Lemongrass Shrimp & Saffron Quinoa with Grilled Pineapple

Shrimp:
10 ounces shrimps, peeled, leave on tail
Wooden skewers 14", soaked in water
Lemongrass, slender, cleaned and cut to 14"
Red Chile Rub for Fish*

Take a skewer and a lemongrass stalk hold a shrimp securely in the
other hand and skewer them both through the center of the shrimp,
repeat 5 times making sure shrimp are not too snuggly together. Lay
them on a tray that has been lined with ice and plastic wrap to keep
them cold until ready to grill, sprinkle each side with Red Chile
Rub* see recipe below. Set the shrimp aside.

Pineapple
1 Ripe Pineapple
Turbinado Sugar

Cut off the top and bottom of the pineapple, cut off the outside.
Cut the pineapple in half across the center. Remove core, and slice
into 3/4" thick rings. Place on tray, sprinkle with sugar.

Saffron Quinoa

1 white onion, diced
3 cloves garlic, minced
1 teaspoon olive oil
Pinch of saffron threads
2 Tablespoons hot water
1/3 teaspoon Espelette pepper*
2 cups chicken broth
1 cup Quinoa (Jasmine rice can be used if preferred)
Salt to taste

Rub saffron threads between your fingers to break them up letting
them fall into the hot water, add espelette pepper and let this soak.

Sautee onion in olive oil in a medium saucepan. When almost
translucent add garlic and fry a little longer. Don't allow the
garlic to brown. Add 2 cups water, bring to a boil, add quinoa.
Cover and simmer on low until much of the water has been asorbed.
Then add the saffron and espelette pepper, stir, cover and continue
cooking until moisture has been absorbed.

*If not available a medium hot ground chile powder like Thai Roasted chiles(not chili powder as used to make the meat and gravy Southwest dish)

Method:

Place Pineapple on the grill sugar side down. Sprinkle sugar on the
top of the slices. When browned turn over and continue grilling
until they are browned. Cut two of the rings into ¾" wedges.

Place shrimp skewers on the grill, watch carefully and turn after 2
or 3 minutes. Continue grilling them just until done, do not over
cook.

Plating:
Place 2/3 cup of quinoa in the center of the plate, arrange 5 wedges
of pineapple around the outer edges of the quinoa. Then lay skewers
of pineapple across the center of the quinoa.

Leftovers: Eat cold as a salad, removing shrimps from skewers and
mix with quinoa and chunks of pineapple.


I love Chile Rubs and this is a favourite of ours. You can use any
dry and roasted chile you like ancho, chipotle, or Thai Roasted
which is my favourite chile. This is great for grilled fruit, chicken, fish, etc.

Mary-Anne's Chile Rub

1/2 cup chile powder (Thai Roasted ground chiles)
1/4 cup light brown sugar
2 tablespoon ground cumin
4 teaspoons ground cinnamon
1/2 teaspoon ground black pepper

The Thai roasted Chiles are found in a plastic pint container at SE
Asian Markets. It comes in two grinds-coarse which has seeds, and fine which is what I use for this rub-no seeds. I buy whole spices, toast them in a dry skillet, and grind.

This Red Chile Rub keeps for a couple of months in the refrigerator,
but we use it faster than that.

Note: Yes you must use the sugar as Splenda doesn't brown and
caramelize.




Related Articles
Editor's Picks Articles
Top Ten Articles
Previous Features
Site Map





Content copyright © 2023 by Mary-Anne Durkee. All rights reserved.
This content was written by Mary-Anne Durkee. If you wish to use this content in any manner, you need written permission. Contact Mary-Anne Durkee for details.