Curried Macaroni Salad with fresh Shrimp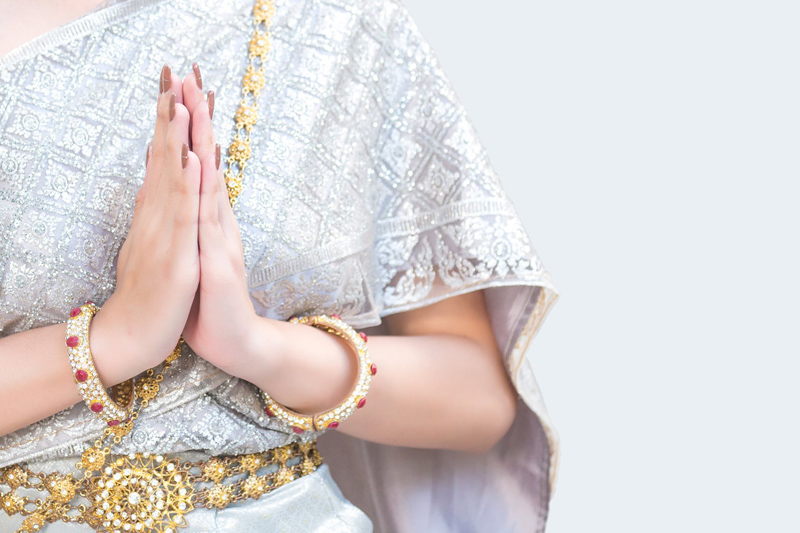 Many families enjoy macaroni salads. Ours did for sure, but I wanted to make a little different mac salad. I took the basic macaroni salad and started playing with flavours and came up with a Thai twist that is simply a palate pleaser!

This time of year we can get those little pink fresh sweet salad bay shrimp.
The flavour is so sweet and wonderful-nothing like the canned or
frozen stuff. One of our favourites is a Curry Macaroni Salad I
make.

The key is to have a mild sweet or seafood type curry. The
one I use is from Somboon in Bangkok, Thailand where they make the best
curried crab in the world. You don't want a harsh, hot, or bitter
curry so taste your curry first. Another one that works is to buy
those Indian sweet curry pastes and mix it in with the mayo first to taste.

If serving for a large group go ahead and add the tomatoes when
making. But I usually make the salad a day or two days ahead and let
it develop the flavours and add the tomatoes and shrimp to small
portions of the salad when served.

Curried Macaroni Salad w/Shrimp

1# salad macaroni, cooked al dente
2# salad shrimp
1 large sweet red onion, diced
16 oz. sliced black olives
2-3 cups cherry tomatoes, halved (like Sungolds or Sweet 100's)*
2-3 cups mayonaise (Best Foods Light)
Curry Powder or paste to your taste
Fresh ground pepper and salt to taste

Butter Lettuce leaves make great serving "dishes" and you can
actually eat out of hand this way.

Cook macaroni according to package instructions, drain, place in
cold water to prevent further cooking.

Add mayonaise and stir until coated. If using curry paste mix some
with the mayo to mix evenly, start with 2 teaspoons and taste, adjust to your taste. Remember the curry flavour develops and intensifies in the refrigerator overnight.

If using curry powder add 1-2 tsp. stir, taste adjust. Remember the
curry flavours will develop in the fridge.

Add the chopped onion and sliced olives. Stir. Add freshly ground
pepper. I rarely add salt as the mayo and shrimp and olives add
enough saltiness for us.

I scoup up this macaroni shrimp salad on washed and dry butter
lettuce leaves and arrange on a large platter.

Enjoy this easy Summer meal.




Related Articles
Editor's Picks Articles
Top Ten Articles
Previous Features
Site Map





Content copyright © 2022 by Mary-Anne Durkee. All rights reserved.
This content was written by Mary-Anne Durkee. If you wish to use this content in any manner, you need written permission. Contact Mary-Anne Durkee for details.