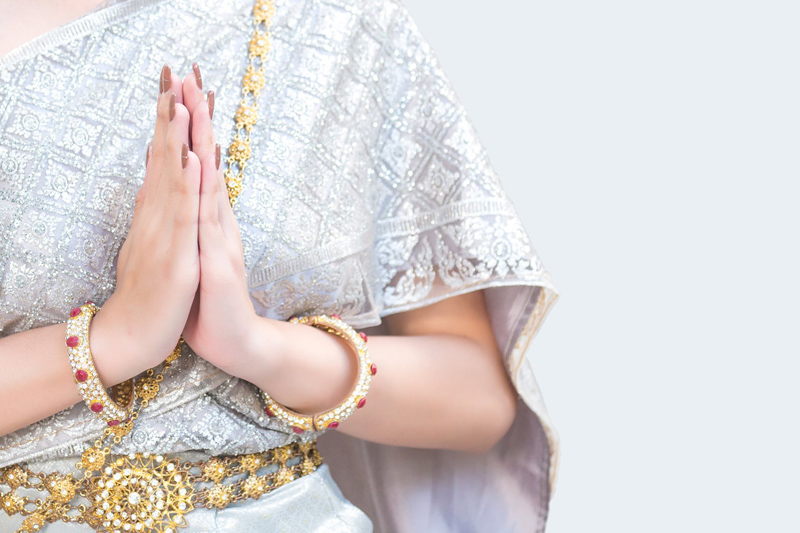 Bean thread vermicelli noodles, sen mie are narrow and brittle, are made from mung bean starch. These translucent noodles are bland and take on the flavours of a sauce or broth. They are soaked or dipped into hot water to "cook". You
will often find these in 2 ounce bundles in packs of ten wrapped in pink
netting. These are called woon sen and the type used in this recipe.

Use 2 cups of the following Green Mean Sauce to toss the Sen Mie in, lay the grilled shrimp and scallops on top of the sauced noodles. Garnish with fresh Thai basil leaves and chopped roasted peanuts.

This sauce is also wonderful when served cold with rice crackers as a dip. Many times people think it is tomatillos due to the colour and spiceness.

Serve this snappy Thai dipping sauce with blanched vegetables such as carrots, eggplants, brocolli, greenbeans, cauliflower flowerettes, and raw green onions and asparagus.

This sauce can be canned in sterile pint jars, water bath processed for 45 minutes. It is the perfect sauce or dip for a quick snack or meal. If you like things very hot and spicy just increase the amount of chiles used.

The lemongrass and kaffir lime leaves along with the Thai bail and chiles combine to create an exciting flavour wheter served hot or cold. Grnish with chile flours to give the dish a festive look.

To make chile flowers: Slit chiles into quarters from the tip to the stem, but do not cut through the stem. This keeps your flower petals attached. I hold the chiles by the stem to prevent the capsicum from getting on my fingers. Be cautious as capsicum can burn and irritate your eyes if you rub or touch your eyes after handling them.

Place the cut chiles in a bowl of ice water and ice cubes for about 30 minutes. The chiles will begin to curl outward to form a flower. You can do this with a variety of long thin chiles of red, green, yellow and orange. If your chiles are fatter like serranos you can cut them carefully into 6 sections.

Green Mean Sauce
2 1/2# Green Zebra Tomatoes
1 cup white wine
2 - 12 green Thai Dragons or cayenne chiles increase chiles to your taste
1 Tablespoons garlic crushed
1 cup Thai basil leaves (or Thai Lemon Basil)
1 stalk lemon grass, sliced and minced
4 Magroot/Kaffir Lime leaves, slivered

Simmer for 45 minutes, stirring upon occasion.
Puree and reheat.

Great served with rice vermecilli, and a quick stir fried Chile, bread crumb shrimp and placed them on top. Oh and a couple of large scallops breaded in the panko and Chiles.

Excellent.

This sauce is great as a dip for blanched veggies as it is so thick and flavorful.

Use basic water bath processing for canning.





Related Articles
Editor's Picks Articles
Top Ten Articles
Previous Features
Site Map





Content copyright © 2022 by Mary-Anne Durkee. All rights reserved.
This content was written by Mary-Anne Durkee. If you wish to use this content in any manner, you need written permission. Contact Mary-Anne Durkee for details.