The Chillies of Mexico - Pickled Jalapeños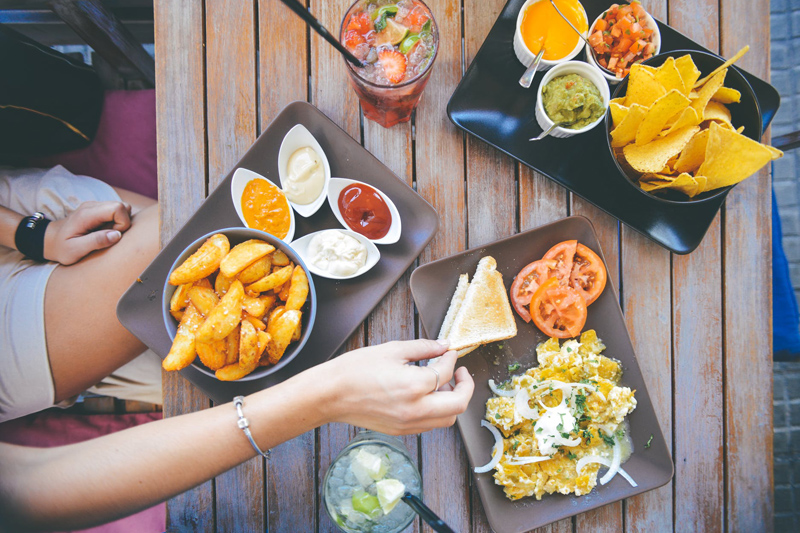 Jalapeños are one of the most popular chillies in the Mexican kitchen, relatively mild (although not always!), with a fresh, grassy flavour and enough punch to brighten a dish without taking the roof off your mouth. They feature extensively in salsas and cooked dishes, but are also to be found regularly on the table as a condiment or relish, in the form of pickled chillies or "jalapeños en escabeche". These sparky, tart pickles get spooned into tortas, sprinkled over "guisados" (stews), tostadas and chilaquiles, tucked into tacos and enchiladas, stirred into soups and salsas, strewn over fried eggs – their uses at the Mexican table are endless.

However, in spite of being such an intrinsic part of Mexican food, their origin is decidedly post-Hispanic, as vinegar is essential to the pickling process and there were no grapes in the Americas before the arrival of the Spanish conquistadores. Versions of "escabeche" are part of many Mediterranean cuisines, particularly in Spain where the term refers most specifically to a dish of fried fish marinated in an acidic, vinegary solution. The Spanish escabeche was adopted in Jamaica, where it is known as "escoveitch", and the pickling principle was tailored to chillies in Mexico.

Commercial pickled jalapeños are readily available in the world food sections of supermarkets and have unfortunately become rather synonymous with "Tex-Mex" cooking, which is a pity as they are an intrinsic part of authentic Mexican food. They are also rather sharp and mouth-puckering, and although I have to admit that making your own does take time, it is well worth the effort as home-pickled jalapeños have a rounded, hot, mellow flavour which the commercial ones lack. Herbs and spices, vegetables like garlic, onions, carrots and cauliflower, and a small dash of sugar go into the brew, and having sat in the refrigerator for a few days, the jalapeños en escabeche are ready to add their magic to home-cooked Mexican food.

The recipe below uses whole jalapeños, complete with seeds, which provide extra heat. If you prefer, you can halve the chillies and remove the seeds before cooking. And rather than cooking the chillies whole, you can slice them into rounds, which means you can use them straight from the jar if you intend, for instance, to sprinkle them over a dish, rather than having to slice them before use.

The chillies need to be very fresh, with a smooth, glossy skin.

Pickled jalapeño chillies – Jalapeños en escabeche

Makes about 1.2 litres/2 pints/5 cups

350 g/12 oz fresh jalapeño chillies
45 ml/3 tbsp olive or vegetable oil
150 g/5 oz carrots, peeled and sliced into 5 mm/1/4 in thick rounds
275 g/9 oz onions, peeled and finely sliced
100 g/4 oz small cauliflower florets
4 garlic cloves, peeled and crushed
5 ml/1 tsp dried Mexican oregano
4 sprigs fresh thyme
2 fresh bay leaves
5 ml/1 tsp black peppercorns
1 cinnamon stick
5 ml/1 tsp cumin seeds
6 cloves
500 ml/17 fl oz/2 1/4 cups cider vinegar
15 ml/1 tbsp soft brown sugar
5 ml/1 tsp sea salt
4 x 250 ml/8 fl oz/1 cup glass jars with plastic or plastic-coated lids, sterilised

With a small knife, cut a slit in the side of each chilli, to enable the vinegar to seep into it.

Heat the oil in a large frying pan and add the chillies. Fry over medium heat, stirring regularly, until they begin to take on some colour. Remove the chillies to a plate and set aside.

Add the carrots, onions, cauliflower and garlic to the pan, and cook, again stirring regularly, until the onions are translucent. Stir in the herbs and spices, and cook for a further five minutes.

Return the chillies to the pan, pour in the vinegar and sprinkle with sugar. Give it all a good stir, bring to the boil, turn the heat right down, cover the pan and simmer for 10 minutes.

With a slotted spoon, remove the vegetables from the vinegar and transfer them to the glass jars. Pour in the pickling liquid and seal. If there is insufficient liquid to cover the vegetables, add just enough boiling water to submerge them. When completely cold, transfer the jars to the refrigerator or a cool dark place and leave to mature for a week. The pickle can actually be eaten after twenty four hours, but a week's rest adds considerably to the overall flavour.

The jalapeños en escabeche will last for two months, but once a jar is opened, eat the contents within 10 days.

Enjoy with any Mexican food!

You Should Also Read:
Veracruz - Pambazo Recipe
The chillies of Mexico
The Chillies of Mexico - El Jalapeño


Related Articles
Editor's Picks Articles
Top Ten Articles
Previous Features
Site Map





Content copyright © 2022 by Isabel Hood. All rights reserved.
This content was written by Isabel Hood. If you wish to use this content in any manner, you need written permission. Contact Mickey Marquez for details.