Veracruz - Pambazo Recipe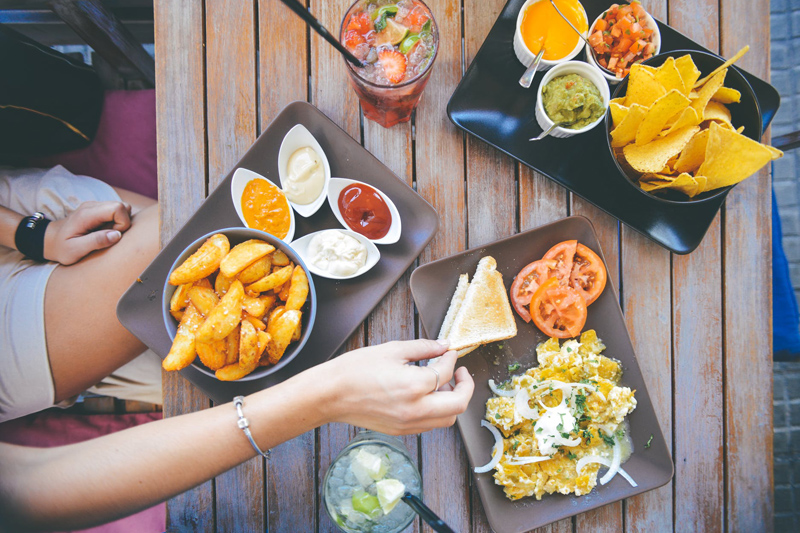 Tortas, huge, satisfying and nourishing sandwiches, are an essential part of Mexican gastronomic culture. They are available on street corners, booths, markets and restaurants, and the menus in specialist torterías are long and intricate, offering any number of combinations. Mexicans eat tortas anywhere and everywhere, and at any time of the day, and as a take-away food, they are very hard to beat. The fillings are always freshly prepared, and often straight from the stove, in which case the tortero will wrap your torta in kitchen foil to keep it hot – and when you come to eat it, perhaps several hours later, it will be fragrant and warm, and the juices from the stuffing will have seeped deliciously into the bread.
While the bread which is traditionally used for a torta is a flat roll with a good crust known as a telera, in Veracruz and some neighbouring states a soft, doughy roll is preferred for the local and very regional torta, El Pambazo. Mexico City may claim its own Pambazo with a potato and chorizo filling, but in Veracruz, the potato is replaced with the very popular black beans, making the Pambazo Veracruzano rich yet earthy, deeply flavoured and infinitely gratifying in its tender, floury wrapping. Fresh tomatoes and a good spoonful of pickled jalapeño chillies provide a tart, vinegary punchiness to balance the flavours and a good sprinkling of chipotle chilli powder imparts a gentle, seductive smokiness.
The filling in the recipe below is at its best when hot as once it is cold, it becomes rather heavy, so if you are taking the pambazos on a picnic for instance – and do, they are wonderful picnic food – wrap them well in a couple of layers of foil and then some newspaper to insulate them.
Although I am giving instructions below for the typical soft rolls used in a pambazo, they are frankly not essential. If I do not have time for baking, I simply use hamburger buns – not quite the same but very good indeed.
The filling needs forward planning as the beans take time to cook, but it can be prepared several days in advance and refrigerated. Reheat it gently in a frying pan, adding a bit of water if it is too solid or dry, before filling the pambazos.
Pambazos a la Veracruzana – Veracruz-style Sandwiches
Makes 6 pambazos
For the rolls:-
450 g/1 lb plain flour, plus extra for sprinkling
5 ml/1 tsp fine sea salt
10 g/2 tsp instant/quick yeast
15 ml/1 tbsp sugar
50 g/2 oz powdered milk
50 g/2 oz unsalted butter, melted
250 ml/1 cup full cream milk, warmed to blood temperature
For the filling:-
250 g/9 oz black beans, rinsed
200 g/7 oz cooking chorizo
150 g/5 1/2 oz onions, peeled and coarsely chopped
2 garlic cloves, peeled and crushed
2.5 ml/1/2 tsp chipotle chilli powder or paste or to taste
100 g/4 oz Mexican queso fresco, ricotta salata or Feta cheese, crumbled
300 g/10 1/2 oz tomatoes, thinly sliced
Pickled jalapeño chillies, to taste
Sea salt and freshly ground black pepper
For the rolls, stir the flour, salt, yeast, sugar and powdered milk together in a large bowl. Make a well in the centre and pour in the melted butter and warm milk. Stir it all together vigorously until it is well blended then turn the dough out onto the work surface and knead it until it is smooth and elastic. Place in a greased bowl, cover with a damp dish cloth or some cling film/plastic wrap and leave in a warm place for about 30 minutes, until the dough has doubled in size. Knock it back, knead again briefly and cut into six equal portions. Roll each piece of dough into a ball and place on a lightly oiled baking tray. Flatten gently with the palm of your hand. Leave to rise in a warm place for one hour, by which time the rolls should have doubled in size.
Preheat the oven to 200oC/400oF/gas 6/fan oven 180oC. Sprinkle the rolls with flour and bake for 15 minutes. Transfer to a rack and cool completely. The rolls are best eaten the day they are made although they do freeze quite successfully.
For the filling, place the beans in a saucepan, add enough water to cover by 10 cm/4 in, and bring to the boil over medium heat. Turn the heat down to low, cover the saucepan and simmer very gently for at least 2 hours, preferably 3 or 4, until the beans are totally tender. Check them every now and then to make sure that they are not drying out and are covered by at least 1 cm/1/2 in of water. Add some seasoning and cook for another 20 minutes.
While the beans are cooking, remove the casings from the chorizo and crumble it into a large frying pan. Cook over medium heat, mashing the chorizo down with the back of a wooden spoon, until it has rendered some of its fat, about five minutes. Add the onions and garlic and cook, stirring regularly, until the onions are totally soft. Sprinkle in the chipotle chilli and some seasoning, and cook for a further five minutes.
When the beans are ready, transfer them with a slotted spoon to the chorizo frying pan, adding just enough of the cooking liquid to moisten the mixture. Crush the beans with a potato masher and continue to cook, still stirring regularly, until the mixture has amalgamated. Add a bit more cooking liquid if it is rather dry – you want a soft but not sloppy texture. Gently stir in the cheese and check the seasoning, adding more chipotle if the flavour is not lively enough for you.
Split the rolls and remove some of the crumb to make room for the ample filling. Spread generously with the bean mixture. Top with a slice or two of tomato and some pickled jalapeños.
Eat immediately, while the filling is still hot and comforting.
Buén provecho!
| | |
| --- | --- |
| Chilli and Chocolate Stars of the Mexican Cocina by Isabel Hood is available from Amazon.co.uk | Just The Two of Us Entertaining Each Other by Isabel Hood is available from Amazon.com and Amazon.co.uk |
You Should Also Read:
Tortas, Part of Everyday Mexican Life
Mexico's Regional Gastronomies – Veracruz
The Chillies of Mexico – Pickled Jalapeños


Related Articles
Editor's Picks Articles
Top Ten Articles
Previous Features
Site Map





Content copyright © 2022 by Isabel Hood. All rights reserved.
This content was written by Isabel Hood. If you wish to use this content in any manner, you need written permission. Contact Mickey Marquez for details.