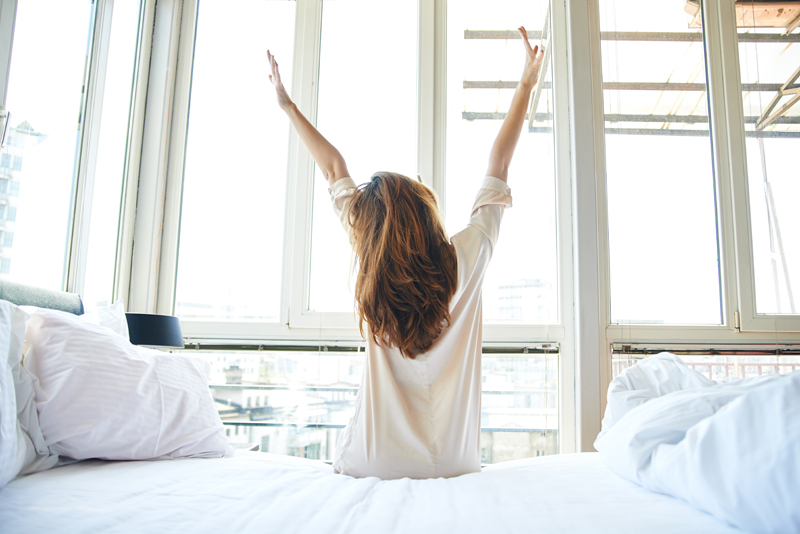 My favorite episode of Seinfeld is when Jerry says "You can always tell the best years of your father's life by the way he dresses…" I would think about this often when I'd go into a boutique and lament the good ole' days in the 1980's when the waist lines of jeans rose several inches above the navel. I'm still making peace with the low-rise style of the new millennium.

Perhaps my short lived bouts of fashion nostalgia isn't a problem at all since I go ahead and update my wardrobe regardless, but what about deeper feelings of sadness and regret that we're harboring from the past?

As for me, I'm a recovering chronic ruminator. Ruminating is like worrying but a bit different, according to Robert. L. Leahy, Ph.D. in the book "The Worry Cure: Seven Steps to Stop Worry from Stopping You."

"Worry involves predictions about what will happen in the future, while rumination involves a review of what's going on now or what happened before," writes Dr. Leahy. I've been known to review my past over and over, particularly decisions I've made that lead me in certain directions. I've obsessed over opportunities I didn't take advantage of and all of the time I feel like I've wasted. I realize now that all of this ruminating was itself the time waster and while caught in the grips of it, I was no more than a hamster in a wheel.

"Die to the past every minute. You don't need it," says spiritual teacher, Ekhart Tolle in his book "The Power of Now: A Guide to Spiritual Enlightenment." Tolle advises readers to use "clock time" instead of "psychological time." While psychological time involves making judgments about what happened before, when you use clock time, you're using the past to learn right now. Tolle says the mind should be used as a tool, one that we turn off when we don't need it.

I'm heeding this sound advice, however, I don't want to totally give up thinking about my past. According to Dan Baker, Ph.D. writing in "What Happy People Know: How the New Science of Happiness Can Change Your Life for the Better" I couldn't give up my memories even if I tried. "A memory is a memory is a memory—and there's no healthy way to erase it," writes Baker. "Whether memories are good or bad, they remain a part of you for as long as you live."

This is comforting information because there are some memories I hold very dear. Every once in awhile my mind will drift to the day I visited the central library in Brooklyn after work to borrow a copy of Jane Austen's "Persuasion." I had just seen the movie version and couldn't wait to start reading as I made my way home on the bus. A few pages into the book it started to rain, just a slight mist that clung to the windows. The weather fit the mood of the novel. If one commute was ever perfect, it was that one. When I remember I'm filled with warmth. The flip side to this pleasure is that I can also recall some horror stories about commuting in New York City.

So, for the most part I'm listening to Tolle and good or bad I won't form an identity based on thoughts stemming from the past. Further I try to use memories strategically as learning tools. When an unsolicited (and perhaps unwanted) memory is triggered I'm learning to simply observe the thought, the same way that I watch boats float by on the East River while sitting on Pier 17. I don't cling. I watch them come into focus and then disappear into the shimmering horizon.



Related Articles
Editor's Picks Articles
Top Ten Articles
Previous Features
Site Map





Content copyright © 2023 by Leah Mullen. All rights reserved.
This content was written by Leah Mullen. If you wish to use this content in any manner, you need written permission. Contact Leah Mullen for details.