Inclusive P.E. - Childhood Disabilities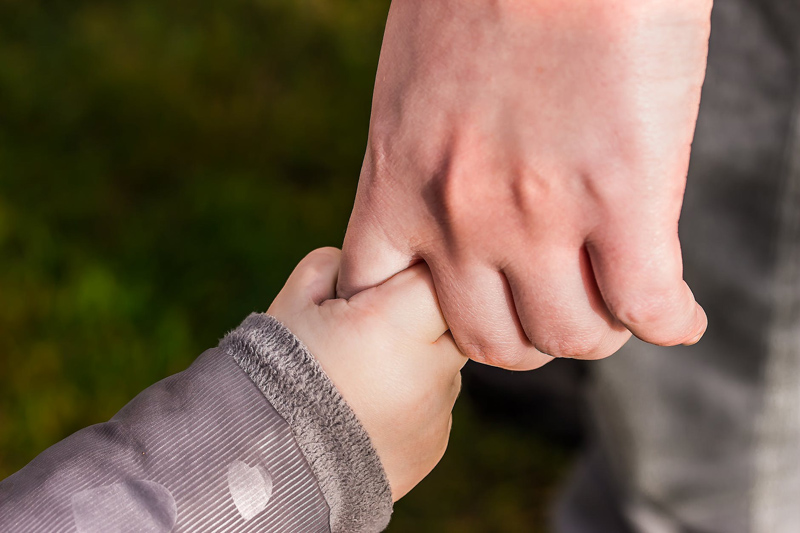 When a child is diagnosed with a developmental disability, chronic health condition, or other special needs, parents often worry that they will miss out on common childhood pleasures, especially games and sports.
There may be concern that the child will be teased or bullied on the playfield, and that lack of skills or difficulty understanding directions will lead to frustration or embarrassment. Sometimes grieving the Lost Sports Superstar is part of the bigger adjustment parents make in accepting a child's diagnosis.
When we hear a diagnosis, we may suddenly see other children as high achieving superstars who will all become scholars, CEOs and sports legends, and learn that this is the identity we had presumed for the child who has a diagnosis. The truth is that most children fall well below these accomplishments because most of them are just average people - but average people can have a fine quality of life and richness of experience.
We find as our children grow that there is a great diversity in talent, ability, skills and aptitudes among children with the same diagnosis, but most are just average, too. We find that mainstream children make the same mistakes our children do, and our children with special needs may achieve goals that most of their mainstream peers never consider attempting. Coaches and P.E. teachers find that determination and love of a game can mean more than natural ability and talent. Those who give every child a chance to play discover that neither being average or having a diagnosis means that a child has no talent on the field.
The inclusion of children with disabilities in mainstream physical education programs or sports activities has been a great advantage for their mainstream peers because the adaptations and support required to include everyone in the game gives each child opportunities to work toward their greatest potential.
Teachers who learn adaptive physical education strategies for students with disabilities find that most children blossom with that kind of support and encouragement. Those who have enjoyed including students with special needs in their mainstream classes often find that they change the way they coach and teach in future years.
The goal of physical education and energetic recreation programs is not to find the superstar who will go on to fame and fortune. We want all our children to grow into the habit of physical activity through games, sports and recreational pastimes. Cooperative games and enjoyable social activities create opportunities for natural physical fitness, with much less likelihood of injury and stress-related pain than traditional competitive sports.
There is a great body of research and many resources available for teachers and parents who are planning inclusive adaptive physical education programs. We have discovered through Special Olympics, parks department sports programs and excellent physical education programs that our children with disabilities have unexpected talent in sports that they are given the opportunity to learn and practice.
Many more adults would participate in healthy physical activity if they had been allowed to enjoy sports and games at their average level of performance as they were growing up. Most of us have to work hard to be better role models for our children, and we also need to put in extra effort promoting best practices in physical education programs in schools so that they can find activities they truly enjoy their whole lives.
Browse for books on including students with special needs in P.E. classes at local bookstores, public libraries and online booksellers like:
A Teacher's Guide to Including Students with Disabilities in General Physical Education by Martin E. Block
Paula Kluth: Teach Playground Games
https://www.paulakluth.com/2012/04/17/tip-17-teach-playground-games
It's Recess Time: Do You Know What Your Child Is Doing?
https://specialchildren.about.com/b/2012/11/14/its-recess-time-do-you-know-what-your-child-is-doing.htm
Accessible Designs in Playgrounds and Play Areas
https://www.bellaonline.com/articles/art51609.asp
Accessible Playgrounds & Integrated Play Areas
https://www.bellaonline.com/articles/art51542.asp
Universal Design for Learning - Access to General Education
https://www.bellaonline.com/articles/art50363.asp
MRSA Antibiotic Resistant Staph Infections
https://www.bellaonline.com/articles/art56280.asp
Penn State Daily Collegian Online
College is About Learning Experiences
Basketball, Down syndrome and Teamwork
https://www.collegian.psu.edu/archive/2007/04/04
U.S. Access Board
Play Area Accessibility
https://www.access-board.gov/play/course/section1/1-1.htm
You Should Also Read:
Recess Skills for Children with Special Needs
Inclusive Education and the Culture of Down Syndrome
Inclusion of Children with Disabilities Benefits Classmates


Related Articles
Editor's Picks Articles
Top Ten Articles
Previous Features
Site Map



Follow @DownSynAdvocacy
Tweet





Content copyright © 2022 by Pamela Wilson. All rights reserved.
This content was written by Pamela Wilson. If you wish to use this content in any manner, you need written permission. Contact Pamela Wilson for details.