The Sauces of Mexico - Pico de Gallo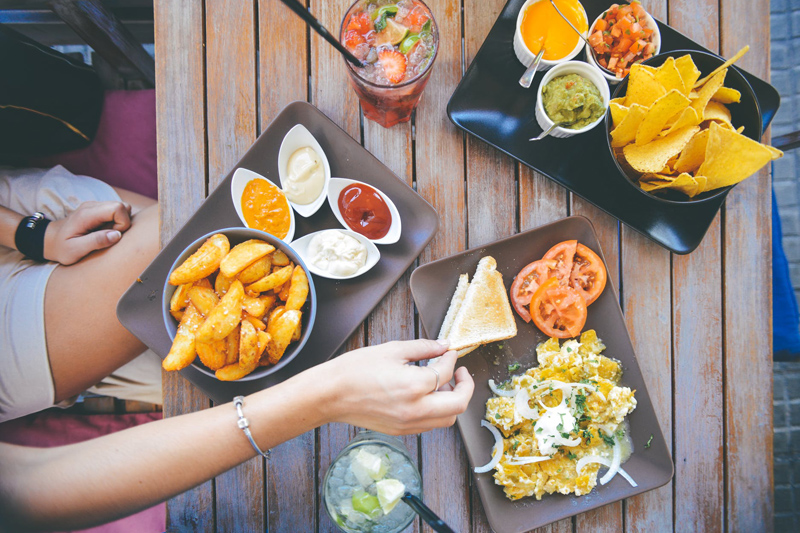 My research on this particular Mexican sauce proved utterly confusing. A trawl through the internet came up with the same result time after time: "Pico de Gallo is another name for Salsa Cruda/Salsa Fresca/Salsa Mexicana" or words to that effect. And yet, having eaten Pico de Gallo on countless occasions in Mexico, I have found it to be nothing like Salsa Cruda. My well stocked library of Mexican cookery books was hardly more productive, and I was surprised to find that it only cropped up very occasionally, as to my knowledge it is very typical. It does feature in some of Patricia Quintana's books as a sauce served in northern Mexico, but yet again as a version and variation on the Salsa Cruda theme, and I was therefore relieved to discover that Diana Kennedy sees it more my way and describes it in The Essential Cuisines of Mexico as "a fresh relish of finely chopped ingredients seasoned with chile" – an explanation with which I most heartily agree!

Pico de Gallo translates as cockerel's beak for some unfathomable reason and is, in my experience at least as mentioned above, a standard salsa which appears on the table in a restaurant at the beginning of a meal, to be eaten with "totopos" or tortilla chips while perusing the menu or waiting for the rest of the meal to arrive. It can also be served as a sauce and accompaniment to another dish, such as a main course of fish or chicken, or perhaps as a topping for a tostada, and it can even take the place of a salad. It is certainly unpredictable, as I do not think I have ever come across the same version twice. It always seems to contain fruit of one sort or another, as well as chillies to balance the sweetness and an aromatic herb like mint, parsley or coriander/cilantro, and it also usually features wonderfully fresh and crunchy jícama, a tuberous root known as Mexican turnip with a sour-sweet, faintly starchy flavour. Jícama is occasionally available in large supermarkets and Caribbean or Latin American shops, but a sharp-tasting apple is a very good substitute.

Pico de Gallo is delicious with grilled or barbecued fish and chicken, a juicy steak, lamb kebabs, or simply rolled into a warm tortilla.

Swordfish with Pico de Gallo Salsa – Pez Espada con Pico de Gallo

Serves 4

4 swordfish steaks, about 200 g/7 oz each and about 2 cm/3/4 in thick
120 ml/1/2 cup olive oil
15 ml/1 tbsp ground cumin
5 ml/1 tsp chipotle chilli powder or purée or to taste
30 ml/2 tbsp fresh lime juice, about 1 large lime
Seeds and juice of 1 pomegranate
2 hot green chillies, deseeded and finely chopped
2 large oranges, peeled, segmented and diced, juice reserved
1 sharp green apple, diced
50 g/2 oz red onions, peeled and finely chopped
2 garlic cloves, peeled and crushed
15 g/1/2 oz fresh mint, coarsely chopped
15 g/1/2 oz fresh coriander/cilantro, coarsely chopped
Warm tortillas, to serve - optional
Sea salt and freshly ground black pepper

Place the swordfish in one layer in a china or glass dish (or you can use a large freezer bag). Whisk half the olive oil, the ground cumin, chipotle and 1 tbsp of lime juice in a cup and spoon it evenly over the steaks. Set aside to marinate for half an hour.

For the Pico de Gallo, gently mix the remaining olive oil, lime juice and all the other ingredients together in a small bowl. The salsa will keep its freshness and sit happily for an hour or two.

Heat a ridged cast-iron grill pan (or a heavy frying pan) until really hot and add the drained fish, pressing down firmly with a spatula. Season with salt and pepper and cook for 1 minute, then swivel the steaks around 180 degrees and press down again (this will create a nice criss-cross pattern) and cook for a further 2 minutes. Flip over, season again and cook the other side in the same way.

Serve immediately with Pico de Gallo salsa and warm tortillas.

Buén provecho!

You Should Also Read:
The Sauces of Mexico - Yucatecan Salsa Xnipec
Salsas, the Sauces of Mexico
The sauces of Mexico - Salsa Cruda


Related Articles
Editor's Picks Articles
Top Ten Articles
Previous Features
Site Map





Content copyright © 2023 by Isabel Hood. All rights reserved.
This content was written by Isabel Hood. If you wish to use this content in any manner, you need written permission. Contact Mickey Marquez for details.