Ginger Chicken (Gai Pad Khing)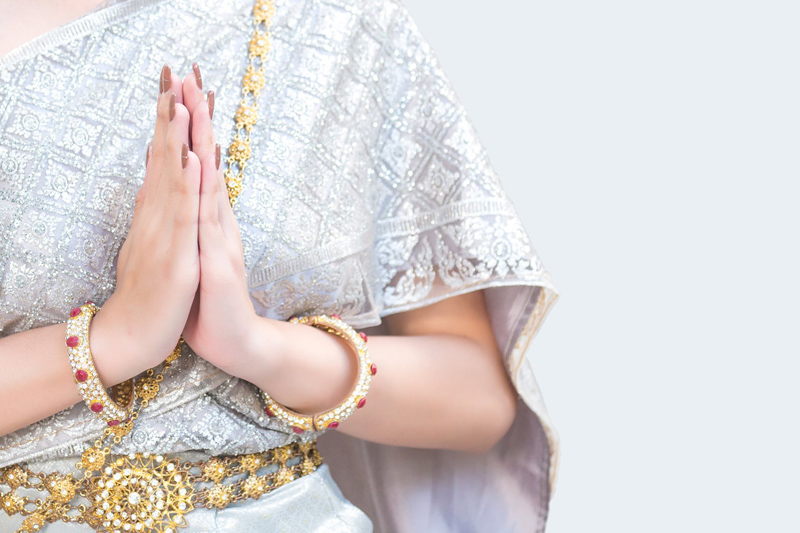 This is a quick chicken stir-fry dish with ginger and chiles. This is cooked in a large hot wok, preferably made of spun steel which conducts the heat.
Prep all your ingredients first, have each item measure and in small dishes (misen plas) for easy fast cooking. Heat the wok to the smoking point, add the oil, swirl, and work fast.

Spun steel woks are available at many Asian Markets and usually cost less than $20. I have an 18" wok for cooking for groups, and a small wok to cook for two. You seaon the wok with peanut oil and place in a hot oven for 45 minutes.

Some woks will have a lacquer coating and you will need to pour boiling water inside them for ease of removing the thin coating prior to seasoning. You will also need a wok ring and a shovel shapped spatula found in Asian markets. The ring will keep the hot wok stable and prevent it from rocking around. The Asian sptula is perfect for stirfying and is one of my favourite kitchen tools. I also keep a couple of pairs of very long cooking chopsticks nearby for easy turning when fying larger items in your wok. They also are perfect for removing larger items to a serving dish.

Asian quick hot cooking is best done on a gas stove or burner, but it can be also accomplished on an electric burner, but be patient as the wok takes a while to heat up to the required smoking point.

If you don't have a wok a skillet can be used!

Ingredients

1 tablespoons of peanut oil
1 tablespoon minced garlic
11/2 cups chicken, cut into bite sized pieces
1 cup fresh mushrooms, sliced
1/2 cup 1" pieces sweet red peppers
3 tablespoons grated ginger *
2 tablespoons fish sauce (nam pla)
1 tablespoon dark soy sauce
2 tablespoons Thai Oyster Sauce
a pinch of sugar
1/4 cup chopped onion
2-3 Thai Chiles** (phrik kee nue or phrik chee fa)
2 green onions cut into 2" long pieces pieces
Thai ground chiles (optional)
Garnish with Cilantro sprigs

Mix the fish sauce, soy and oyster sauce together in a small bowl.

Bring the oil to the smoking point in a wok or large deep skillet. Add the chicken pieces and stir fry until the chicken begins to change color, then add the garlic. Stir fry a minute longer.
Add the sauce and stir until it begins to bubble. Then add the rest of the ingredients and stirfry until the chicken is done.
Serve with Jasmine steamed rice. Sprinkle with Thai ground chiles to taste if desired. Garnish with cilantro.
*Peeling ginger with the back of the bowl of a spoon makes it quick and easy.
** For a hotter dish you can add more chiles, for a milder dish use red ripe Serranos or Jalapenos.



Related Articles
Editor's Picks Articles
Top Ten Articles
Previous Features
Site Map





Content copyright © 2022 by Mary-Anne Durkee. All rights reserved.
This content was written by Mary-Anne Durkee. If you wish to use this content in any manner, you need written permission. Contact Mary-Anne Durkee for details.