Holiday Parties and Children with Disabilities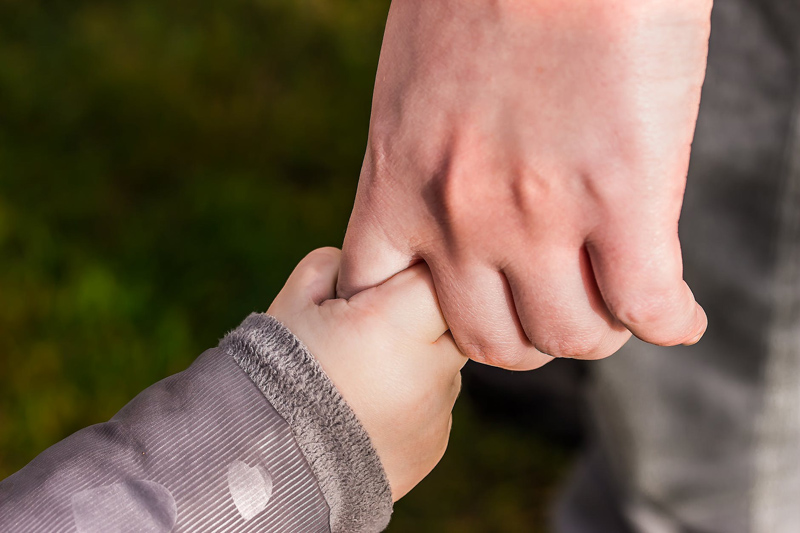 Especially in late fall and winter months, families may feel excessive stress in schedules due to attending school or community events, planning holiday parties and travel, or deciding what gifts to buy for teachers and school staff. Joyful events can count as much toward higher stress levels as traffic jams and emergency dental procedures.
Staying included in the mainstream of our communities means that our children don't need to have special programs to re-integrate them later on. This often means that we fully participate in both inclusive and 'segregated' activities, leaving very little free time to enjoy happy accidents and casual friendships that refresh and inspire us.
Sometimes we are hurrying through our waking hours so efficiently we forget to schedule in 'down time' for ourselves and the people we love. When are you happiest wearing the mantle of being The Mom? That may be among the best memories your child will have for being a son or daughter.
If you have found the time and energy to 'do it all' for your family and yourself and this is what brings you joy, you still deserve some personal time to reflect on your accomplishments as well as your dreams.
Reward yourself with a few quiet moments in a peaceful room, light a candle or switch on a flameless one, and remember how precious you are even when you are not dedicating every moment to other people.
Gift exchanges and gifts showing your appreciation to teachers, therapists or medical staff can also be quite challenging for families of children with special needs. Where do we find the time to shop, make crafts, write notes or even decide who is on the actual team of people who work with our sons and daughters?
You may find that the education and medical professionals you treasure most have never been given a gift in appreciation of their work with a child, or even a thank you note. In choosing a gift for a kindred spirit or gifted professional, simpler can be better.
Sometimes it is a relief to others when they receive gifts that are useful office supplies, gift certificates, or easily consumable - or disposible - items like plants, Spring bulbs or candy bars. Teachers might enjoy a box of tissues or bottle of pump soap tied up with ribbon for use in the classroom.
Rarely, gifts are rejected. It's hard to know which teacher is allergic to flowers, and whether a therapist is dreading the temptation of chocolate, so be prepared to smile and say you'll remember next time.
Some people have taken assertiveness training classes so that they feel they must speak up on these topics, while others courteously accept all gifts without complaint.
If you find yourself feeling overwhelmed, worn out, unappreciated or generally cranky, you may need the chocolate. Many moms feel the same way who have children with no diagnosis at all, always keeping their children's best interests at heart. We are more like other families in our community than we are different, and many strategies for getting moms in general through tough times do work for us.
I have been surprised many times to hear my children fondly remember activities that I forgot anyone enjoyed a bit. This is especially true of events that I have helped plan or were mainly my own idea in the first place.
If you are getting your children to every event available but nobody seems to be having a good time, you are not the only one. It may be difficult to recognize that you have helped children create family memories that they will always treasure.
Only time or an extensive support group will give you the perspective you need to see how much you have accomplished. You may want to write down what you did that turned out best, but it takes a circle of friends and kindred spirits to exchange stories about what seemed to go terribly wrong. We are social people who appreciate validation and encouragement as much as anyone. Thank you for all you do to make wonderful memories and what may someday be very funny stories.
Browse at your local bookstores, public library or favorite online retailer for books about holiday traditions, crafts, gifts and parties like Browse at your local library, bookstore, or online retailer for books like
101+ Holiday Tips and Ideas that will Make Your Holiday's Simple and Fun: Finally have a Stress Free and Fun Holiday Season
or
Christmas Crafting With Kids: 35 Projects for the Festive Season
.
Ableplay.org
provides a toy rating system and information about toys that are fun and useful for children with disabilities is a great resource for families, educators, therapists and anyone who works or plays with babies and children.
Ableplay.org was developed by the
National Lekotek Center
https://www.ableplay.org
Ordering
Amazon.com Gift Certificates
here will help support the Special Needs Children website
You Should Also Read:
Perfection, Gift Giving and Winter Activities
Gifts for Babies and Young Children Who have a Disability
Finding Computer Software and DVDs for Exceptional Children


Related Articles
Editor's Picks Articles
Top Ten Articles
Previous Features
Site Map



Follow @DownSynAdvocacy
Tweet





Content copyright © 2022 by Pamela Wilson. All rights reserved.
This content was written by Pamela Wilson. If you wish to use this content in any manner, you need written permission. Contact Pamela Wilson for details.