Grilled Chicken-Isan style (Gai Yang)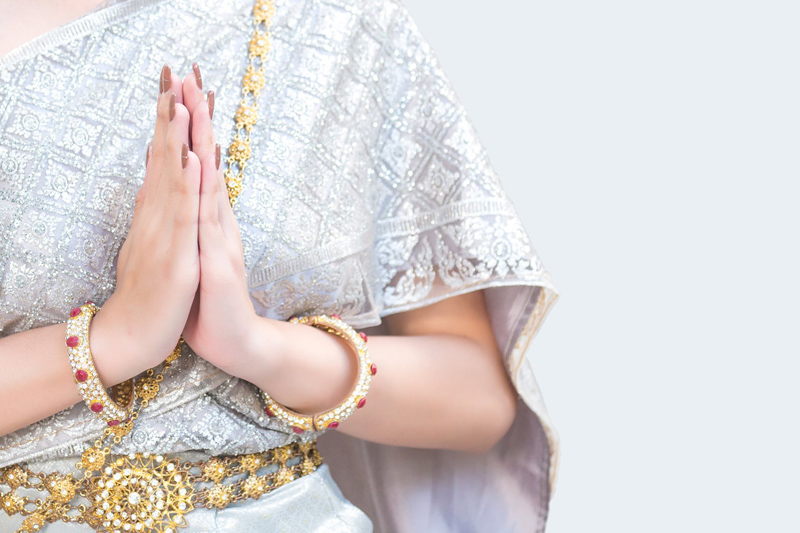 Gai yang simply means "barbequed or grilled chicken", and is the most common food of the local people in Northern Thailand. There are as many Gai Yang recipes as there are cooks in Thailand.

There are basically three main styles: Gai Yang Khrung Thep (Bangkok
Style) which is slightly more elaborate, and the basic Gai Yang Isan
(North East Thailand style, but another popular variation is that made in Chaing Mai.

Thai chickens are skinny small black birds that you see darting about everywhere running across streets dodging passer-bys in an almost frantic search for bugs. I'd guess these birds to weigh less than two pounds each.

In Thailand the chicken is cut open along the breast, and opened out, then knocked flat with a couple of judicious blows from the back of a cleaver, marinated, pegged in a split bamboo stick to hold it by and then grilled over a charcoal brazier.

Whether you are traveling by bus or train at each stop vendors board carrying baskets full of this Gai Yang. They always have two or three in their hand holding by the split bamboo stick waving in the air yelling GAIIII YANG_GAIIIII YANNNNG!!!!! Repeatedly. They smell heavenly and few can resist buying a Gai Yang on a stick for a few baht.

Gai Yang is often dipped into the Sweet-Hot Chilli Sauce that has become popular here in the US and sold at most Asian Markets. You dip the Gai Yang into the chilli sauce and eat along with bite size sticky rice balls. You buy the sticky rice in individual little covered baskets if you are in a restaurant. You take a small amount of sticky rice and roll between your fingers forming a ball shaped bite which we usually dip into the wonderful Sweet-hot Chilli Sauce.

I might mention in Thailand the spelling of chile, the capsicum is chilli. Chilli or chili in the US of course refers to a dish made with meat and spices and outside Texas, also with beans. Chilli also is the name used for the ground spice mixture used to flavour chilli the dish. This mixture includes cumin, and other spices. I don';t want to confuse anyone about the word Chilli when referring to this popular Sweet-Hot Chilli Sauce which contains capsicum IE pickled chiles, water, sugar, vinegar, garlic, salt and a stabilizer.

There are various brands available in Asian Markets such as Mae Ploy, Caravelle, etc., or you can make your own:

Here at home we often adapt Gai Yang to a whole chicken on the rotisserie. If you want a barbeque version, take two flattened chickens, place them face to face with the stuffing between them, and hold them in a pair of barbeque tongues, or one of those metal frame flat burger baskets, and barbeque them like a large sandwich.

Grilled Chicken-Isan style (Gai Yang)

2 Split Cornish Game Hens
or
1 small chicken split in half
Marinade:

1/2 cup of fish sauce
1/2 cup sweet dark soy sauce
2 tabs of crushed garlic
2 tabs of freshly ground ginger root
1 tab of freshly ground black pepper.

Marinade the poultry overnight.

--Stuffing

Mix together:
1/2 cup freshly grated ginge
1/2 cup freshly ground galangal
1/2 cup thinly sliced bruised lemon grass stalk
1/2 cup chopped cilantro including roots if available
1/2 cup fresh mushrooms, chopped

Add the marinade left from the marinade of the chicken night and simmer for a few minutes to bring out the flavour and reduce the liquid, if you are doing the mock Gai yang (see below). Stuff the body of the poultry.

Bake or broil until cooked, and the skin is crispy brown.

This is served with Thai sticky rice, and nam prik jaew (recipe following), you should also serve more fresh grated ginger as a condiment as well as the usual Thai condiments particularly like chiles marinated in sweet dark soy sauce.

Faux Gai Yang.

This is a great way to use left over chicken or turkey!

4 cups of shredded left over chicken or turkey meat
Add about half a cup of the marinade (above) and mix well, and allow it to rest for 30 minutes so the meat can absorb the marinade.

Make up about a cup of stuffing, moistening it with one tablespoon of the marinade mix, and heat it in a saucepan to bring out the aroma, then mix thoroughly with the marinaded meat.

Serve cold with a salad and the other ingredients. Variation mix the meat in with the stuffing and heat. Serve hot or cold as you prefer.



You Should Also Read:
Thai Sweet Hot Chile Sauce


Related Articles
Editor's Picks Articles
Top Ten Articles
Previous Features
Site Map





Content copyright © 2022 by Mary-Anne Durkee. All rights reserved.
This content was written by Mary-Anne Durkee. If you wish to use this content in any manner, you need written permission. Contact Mary-Anne Durkee for details.