Thai-Style Rice Crackers with Persimmon-Chile-Shrimp Sauce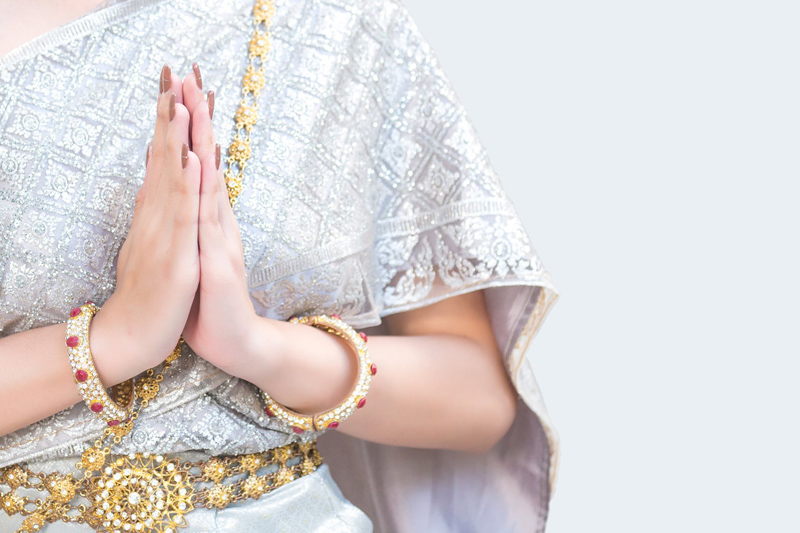 These crispy rice crackers served with the shrimp-persimmon dip are always a hit! Guests just can not stop eating them as they are seriously addictive, yet so easy to prepare. The combination of the dried shrimp, chile, lime, fish sauce and persimmon is the perfect Thai flavour blance of salty-sweet-hot-sour. The contast of the crispy texture of the rice crackers with the dip is a palate pleaser.

A beautiful presentation is to slice several fresh firm persimmons into 1/8" thick slices and lay them in your dehydrator or on a cookie sheet or Silipat and place in a low 135 deg F oven to form crisp colourful chips. Then arrange the chips around the dip bowl amongst the rice crackers. This persimmon chip gives your guests a savoury chip in between the rice crackers. They look so pretty!

I like to form a dip bowl from fresh banana leaves. Cut two 8" circles, lay one on top of the other, secure edges to form a round cup, with sharp small toothpicks or cut an oblong shape and form a boat for the dip.

2 cups boiled white rice (still hot) *
or
1 package of Chinese Rice Crackers (often labeled as Instant Sizzling Rice)

For the dip
3 firm Fuyu persimmons
2 tablespoons dried shrimp, soaked in warm water and minced
1/2 lime, minced (flesh, peel and all)
2 tablespoons fish sauce (Nam Pla)
2 tablespoons fresh lime juice
1 tablespoon date palm sugar
2 Thai chiles or 1 Serrano chile, minced
Vietnamese mint (Rau Ram) or cilantro leaves

Spread the hot leftover rice in a thin layer on a sheet pan and place in a 200 degree F oven overnight or until dry and crispy. Let the rice continue to dry at room temperature for another day for best results.

Break the rice into large chunks and deep fry at 375 degrees F until they puff up and float, approximately 1 minute. Drain on paper towels and set aside.

For the Dip:

Grate the persimmons on the large hole of a cheese grater, add the remaining ingredients, and adjust seasoning to taste.

Let sit for 15 minutes before serving to let flavors blend. Serve the rice crackers with the dip. Best if eaten within 4 hours.

* I use part sticky rice and part jasmine rice as the starch adhers together better, and the combination adds to the complexity of the flavours.





Related Articles
Editor's Picks Articles
Top Ten Articles
Previous Features
Site Map





Content copyright © 2023 by Mary-Anne Durkee. All rights reserved.
This content was written by Mary-Anne Durkee. If you wish to use this content in any manner, you need written permission. Contact Mary-Anne Durkee for details.