The Chillies of Mexico - El Mulato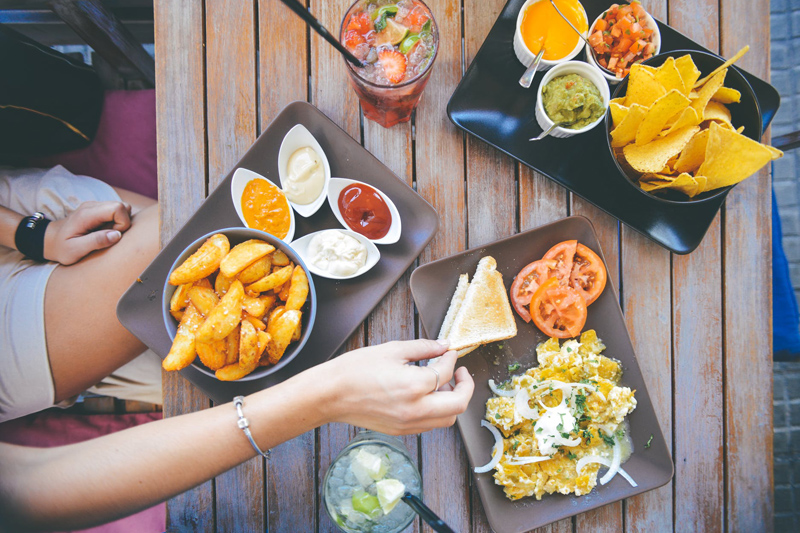 Broad-shouldered, long, dark and handsome, El Mulato is sultry and wizened, tasting of ripe fruit and chocolate, with a whisper of smoke and a dash of sweetness which are barely tempered by its gente warmth. Often confused with its very close relative, El Ancho, they both stem from a variety of poblano chilli but while the Ancho is left to ripen on the bush only until it reddens, the Mulato is allowed to turn a rich, deep brown; it is only then that it is picked and dried. This slow and lengthy development results in mellowness and a full, distinctive flavour which play an essential role in the famous Mole Poblano where it teams up with El Ancho and La Pasilla in an infinitely complex and captivating sauce.
The mulato's spice is far from scorching, a mere 3/10 on the heat scale, which allows it to partner other ingredients gracefully without overpowering or outshining them. Its faint sweetness makes it a good match for pork and lamb in particular, as well as vegetables roasted to a light caramel.
In the recipe below, which is a pipián and therefore a very historical and classical pre-Hispanic sauce thickened with seeds or nuts, El Mulato's elegance and lack of aggression highlight the opulent toastiness of the nuts – and the chocolatey nuance is very pronounced. The very post-Conquest chorizo on the other hand adds savouriness and depth. In Mexico, a pipián does not always include tomatoes, and a sauce of this kind tends to be used as a cooking medium, for braising meat for instance, but I love it as an accompaniment – it goes wonderfully well with a roast leg of lamb or cutlets, or slow-cooked belly of pork and spareribs instead of the more common gravies, jellies and chutneys, and if you are having a BBQ, spread some of it sparingly on chops and sausages, chicken joints and oily fish before cooking and serve the rest alongside. It takes time to make but it can be refrigerated for up to a week and it freezes perfectly.
Mulato Chilli Sauce Recipe – Pipián de Chile Mulato
Makes about 500 ml/1 pt
5o g/2 oz mulato chillies
100 g/4 oz pecan nuts
500 g/18 oz tomatoes, halved
8 garlic cloves, unpeeled
45 ml/3 tbsp olive oil
275 g/10 oz onions, peeled and coarsely chopped
200 g/7 oz cooking chorizo, diced
Sea salt and freshly ground black pepper
Preheat the oven to 180oC/350oF/gas4/fan oven 160oC. Put the pecans in a small roasting tin and bake in the oven for about 10 minutes, until they start to darken in colour and smell toasty. Cool slightly before grinding finely in a food processor.
Heat a heavy frying over medium heat and toast the chillies, pressing down on them with a spatula, until they start to smell aromatic, about 3 minutes. Flip them over and do the same on the other side. Place them in a bowl, cover with boiling water, put a small saucepan lid or plate on top to keep them submerged and set them aside to soak for 20 minutes. Drain them, discard the stems, seeds and ribs, and add them to the nuts in the food processor.
Heat the grill to high. Line the grill pan with foil and place the tomato halves, cut side up, and garlic cloves on it. Grill 10 cm/4 in from the heat for about 20 minutes, until soft and slightly blackened, turning the garlic cloves over half way through. Cool, then peel the garlic and add it to the food processor, along with the tomatoes and any juices. Process to a chunky purée.
While the tomatoes are grilling, heat the olive oil in a frying pan and cook the onions until soft and golden. Stir in the chorizo and continue to cook for about 5 minutes, just until it starts to brown. Add the nut, chilli and tomato purée, 250 ml/1 cup of water and some seasoning, and cook over medium heat for about 15 minutes, stirring often, until nice and thick. Check the seasoning.
The sauce is now ready to use or it can now be cooled and refrigerated or frozen.
Serve with lamb or pork, or as a BBQ condiment.
Buén provecho!
| | |
| --- | --- |
| Chilli and Chocolate Stars of the Mexican Cocina by Isabel Hood is available from Amazon.co.uk | Just The Two of Us Entertaining Each Other by Isabel Hood is available from Amazon.com and Amazon.co.uk |
You Should Also Read:
The chillies of Mexico
The chillies of Mexico - El Jalapeño
The chillies of Mexico - El Pasilla


Related Articles
Editor's Picks Articles
Top Ten Articles
Previous Features
Site Map





Content copyright © 2023 by Isabel Hood. All rights reserved.
This content was written by Isabel Hood. If you wish to use this content in any manner, you need written permission. Contact Mickey Marquez for details.